In Memoriam
Also, this very sad note from our great friend, Jimmy Tingle: "On Aug 15 the Tingles lost their matriarch and longtime inspirational leader with the passing of Frances Tingle. We will suspend most campaign activities until after services are complete on Mon, Aug 20. We very grateful for everyones well wishes and support in this difficult time." Mrs. Tingle was 90 and a longtime neighbor on Broadway in Cambridge. - RW
TINGLE, Frances DeGuglielmo Age 90, of Cambridge, passed away peacefully on August 15, 2018 after a long illness in her home surrounded by her loving family. Frances is survived by her four loving children, James Tingle, Jr. and his wife, Catherine, Garrett Tingle and his wife Janice, Ruth Crowley and her husband Peter, Robert Tingle and his wife Margaret of Arlington. She was preceded in death by her husband of 39 years James "Cotton" Tingle of Arapahoe, NC and 9 brothers and sisters, the Honorable Joseph DeGuglielmo, Very Rev. Antonine DeGuglielmo, OFM, Mary Frisoli, Robert DeGuglielmo, Lillian Ferraro, Austin, Walter, Lawrence and Joan DeGuglielmo. Known as "Mama Tingle" she leaves behind 7 grandchildren; Garrett, Alyssa, Michela, Aidan, Joseph, Jennifer, Seamus and 3 great-grandchildren, Brooklyn-Rose, Austin, Jaxton and many loving nieces and nephews. Frances Tingle was born in Cambridge to parents Austin and Mary DeGuglielmo. She graduated from Emmanuel College with a degree in social work. After raising four children she returned to the workforce at Bioran Medical Laboratory, where she worked for more that 15 years rising to the level of Billing Supervisor. Frances was a passionate volunteer in her church and community and known for her generosity. She enjoyed playing scrabble, bridge and writing her memoirs. Her family and friends will remember her as a devoted mother and friend who opened her door to everyone. "Frannie" was witty, feisty and fun-loving and we will miss her dearly. Funeral from the Donovan-Aufiero Funeral Home, 140 Otis St., CAMBRIDGE, Monday at 10 AM followed by a Rite of Christian Burial in St. Francis Church, 325 Cambridge St., Cambridge, Monday at 11 AM. Visiting Sunday 4-8 PM. For guest book visit http://donovanaufierofuneralhome.com/.
---
ROBERT PHILIP MONCREIFF (Mar 26, 1930 - May 6, 2017)


MONCREIFF, Robert Philip – When Robert Moncreiff was 22 he was awarded a Rhodes Scholarship and left for his first trip abroad. His Oxford don encouraged him to travel and it was on one of his trips to Europe that he met Elisabeth Hohenauer, ("Liz") at the American Field Service library in Innsbruck. Rhodes scholars were not permitted to marry. The week Bob finished his studies, the two were married at Balliol College, Oxford and for the next 63 years, they were inseparable. They built a lovely life together in Cambridge.
Bob died on May 6th. He leaves behind his beloved wife and their three children: Anne Arrarte and her husband Carlos, Philip Moncreiff, and Jane Moncreiff and her husband Josh Passell. His seven grandchildren and 2 great-grandchildren will also miss him dearly.
Robert Moncreiff was born in Evanston, Illinois in 1930, the son of Maxine (Emmert) and William Philip Moncreiff. When his father was called to serve at the Pentagon during World War II, the family moved to Washington DC. Bob graduated from Woodrow Wilson High School and attended Yale where he was a member of the Aurelian Society, the Elizabethan Club, Scroll and Key and junior Phi Beta Kappa. After Oxford, Bob attended Harvard Law School and joined Palmer & Dodge in Boston where he worked until his retirement in 1995. He wrote a history for the centennial of the firm shortly after he retired.
During the late 1960s, Bob became involved in Cambridge politics. He served on the Cambridge City Council for two terms and Chaired The Cambridge Bicentennial Corporation in 1976. In an article written for the Harvard Crimson in 1973, he said (despite the cynicism of the Watergate era) "I think politics is a potentially noble thing to do, and I don't agree that it's dangerous for decent people. I do think it's worth getting involved."
He stayed involved with organizations he cared about: the Boston Conservatory, the Metropolitan Opera, the Youville Hospital, Yale and Oxford. He was pleased when Oxford asked him to represent the University when Jehuda Reinharz became president of Brandeis and happily he donned the appropriate gown.
Liz used to ask Bob how long he would be on a quest for self-improvement. The answer was "forever." Upon his retirement, he went back to Harvard for a masters degree in English literature, culminating in a thesis on Spenser. He wrote a study of the repeal of rent control in Cambridge which was published by the New England Journal of Public Policy at UMass, followed by a book on A. Bartlett Giamatti, of whom he was a long-time admirer, published by Yale University Press.
In the last several years, he had started notes on the history of Plan E (proportional representation) in Cambridge. He was an opera fanatic, a lover of Shakespeare, Chaucer and Dante, and an enthusiast of 20th and 21st century political history. And of course, he cheered the Red Sox.
Toward the end of his life, he would often say how lucky a man he had been. When asked the secret of his long love affair with his wife, he replied simply "just look at her."
Family and friends are invited to gather and share memories on Monday, May 15th between 12:30pm and 2:30pm at the house of his daughter Jane, 19 Shattuck Road, Watertown. In lieu of flowers, please consider making a donation in memory of Bob to the Boston Athanaeum. To leave a message of condolence, please visit www.keefefuneralhome.com.
Published in The Boston Globe on May 11, 2017
---

PAOLO, Armando Of Arlington, formerly of Benevento, Italy, died peacefully at home surrounded by his family on Sept.16, 2016. Beloved husband of Dorothy (Tortorici). Loving father of Rina Bonavita of Malden, Angela Gallego and her husband William of Chelmsford and Linda Gullotti and her husband Glenn of Everett. Devoted grandfather of Christina Gallego, Michael Bonavita and Daniella DiCenso. Great grandfather of Stella and Luna Bonavita. Brother in law of Stephen Bosco of Winchester. Brother of the late Elena Bosco, Alvaro Paolo, Stephano Paolo and Liberata Parlante. Also survived by many nieces and nephews. Visitation in St. Peter's Church, 100 Concord Ave., Cambridge, Wednesday (Sept 21) from 9AM to 10:15AM followed by a funeral mass at 10:30AM. Relatives and friends kindly invited. Interment St. Michael's Cemetery, Roslindale. Please OMIT flowers. Donations may be made in Armando's memory to the Italian Home for Childen, 1125 Centre St., Jamaica Plain, MA 02130. Armando was the beloved owner of Armando's Pizza for 45 years. He was a humanitarian, a friend to all who walked through his door! View online guestbook at www.brownandhickey.com.
Brown & Hickey Funeral Home, 617-484-2534, 617-547-1500 - [See more here]
---
Darleen Bonislawski, 67 - Former Cambridge Election Commissioner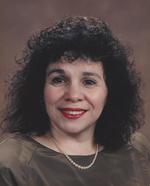 Darleen G. Bonislawski, a life-long Cambridge resident and advocate for social justice, died peacefully in her sleep after more than three years fighting ovarian cancer.
Darleen was a product of the Cambridge school system, a U. Mass-Boston graduate, and a proud graduate of the New England School of Law. The first person to graduate from the Labor Studies program in 1982, she was also involved in the chamber maids union at Harvard.
She became an election commissioner in the city of Cambridge in 1988. At the time, she was the only candidate for any electoral process to be given an endorsement by the Cambridge Chronicle.
In 1995, at age 47, she passed the bar and began practicing law, living out a lifelong dream she had since she was a young girl growing up in Cambridge. She said of her own education as a youngster, "When I was in high school [in the 60s], it was very clear to me that kids were tracked. I was from East Cambridge, and I also lived part of my life in public housing, and I think there was an attitude of discrimination. It seemed to me there was an attitude toward kids from East Cambridge, the projects, and the Central Square area that just didn't bring out their abilities. I always knew I wanted to go to college and be a lawyer. I got a good education in high school, but I didn't get inspiration." (From All in the Same Boat: Twentieth-Century Stories of East Cambridge, by Sarah Boyer, copyright 2005 by Cambridge Historical Commission.)
Her passion for the law and due process was equaled by her goal of open and free elections. Along with these public passions she also loved vacationing in Rockport with her family. She loved champagne and sparkling wine and would always ask for a chilled champagne glass when dining out. Darleen was proud of graduating from law school and working as a lawyer and consequently being able to buy herself all the gold and diamond jewelry that she wanted. She enjoyed her diamonds.
She was also very proud of her Italian culture, and loved movies with Sophia Loren or Anna Magnani, opera and classic Italian music, and Italian food. Her cooking ability was legendary as she was known for making phenomenal ravioli, lasagna, and stuffed shells. Friends and relatives came from far distances just to learn how to make calzones like hers.
Darleen believed in and demonstrated a commitment to enfranchising others- polling place access, rent stabilization and protections in the form of rent control, union rights and representation, and quality representation for those finding themselves in need of legal services no matter their background. Much of her practice was pro bono. "Everyone deserves a legal defense," she would say. "Everyone is worth saving."
Committed to the idea of the inherent worth of every human being, she spent her life fighting for those unable to defend themselves. Politician A.K. Simpson said in 2001 "If you have integrity, nothing else matters. If you don't have integrity, nothing else matters." Whether counting ballots as a Cambridge election commissioner or arguing in court, it was Darleen's integrity that always came to the forefront.
Beloved wife of over 50 years to Michael Bonislawski of Cambridge. Devoted mother of Michael A. Bonislawski of Somerville, and Jennifer J. Bonislawski and her husband Artur Nergaryan of Watertown. Loving Grandmother of Leon B. Nergaryan. Dear Sister of Richard Gondola, and Donna Sullivan, both of Somerville, Jacqueline Juszkiewicz of Wilmington, Bruce Santangelo of Winchendon, Sharon Santangelo of Duxbury, Mark Santangelo of Saugus, and the late Charles Gondola and Kim Santangelo.
Funeral from the Keefe Funeral Home, 2175 Mass Ave Cambridge, Friday, July 24 at 9am, followed by a Funeral Mass celebrated in St. John the Evangelist Church, 2254 Mass Ave. Cambridge at 10am. Services will conclude with a burial in Cambridge Cemetery, Cambridge. Relatives and friends are respectfully invited to attend. Visiting Hours Thursday, July 23, 4 thru 8pm. Flowers can be delivered directly to the Funeral Home in Cambridge. [Obituary and Memory Book - Keefe Funeral Home]
Darleen passed away on Saturday, July 18. She served on the Cambridge Election Commission from 1988-2012.
---
ANTHONY G. PAOLILLO, 89 - Retired Chief of Police of the City of Cambridge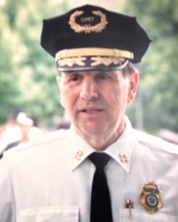 Paolillo, Anthony G. Retired Chief of Police City of Cambridge, of Belmont, July 14, 2015, beloved husband of Mary (DioGuardi) Paolillo and loving father of Mark and his wife Christine of Belmont, Anthony and his wife Maureen of Watertown, Leonard and his wife Cynthia of Belmont and John and his wife Lisa of Arlington, dear grandfather of; Kathleen, Lynne, Anthony, Matthew, Stephen, Joseph, Sarah, Alyssa and Gianna. Brother of the late Jim, Ralph, Mary D'Onofrio, Lucy Ciano and Nick Paolillo. Relatives and Friends invited to visit on Friday from 4 to 8pm in the DeVito Funeral Home 761 Mt. Auburn St., WATERTOWN and to services on Saturday, July 18 commencing at 9:00am, followed by a Mass of Christian Burial at 10:00am in St. Francis of Assisi Church, East Cambridge. Interment will be in Highland Meadow Cemetery, Belmont.( Late Veteran WW II US Navy) In lieu of flowers memorial donations to: American 300 5th Ave.,Waltham, MA 01701, would be appreciated. DeVito Funeral Home - [Obituary - Boston Globe] [Obituary - Belmontonian]
According to his obituary in the Belmontonian, Chief Paolillo was hired as a patrol officer, worked his way to captain before being named acting chief in 1982, and was sworn in as chief a year later. He retired from the post in 1991, after which the city appointed a police commissioner to run the department. The Anthony Paolillo Tot Lot on Pine Street is named for him. He was quite "progressive" as a Chief, embracing the earliest concepts of "Community Oriented Policing".
---
Meltzer, Daniel J.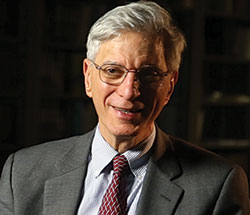 Of Cambridge. Died on May 24th, 2015 at 63 years of age. Professor at Harvard Law School since 1982. Principal Deputy Counsel to President Obama in 2009-10. Dear son of the late Bernard & Jean (Sulzberger) Meltzer. Beloved husband of Ellen Semonoff, Assistant City Manager of Human Services for the City of Cambridge. Devoted father of Josh Meltzer & his wife Shannon Stockdale and Jonathan Meltzer. Loving brother of Joan FitzGibbon and Susan Yost. Doting grandfather of Delilah. Cherished uncle to his nieces and nephews. Funeral services will be private. A memorial service will be held at Harvard Law School on a date in June to be announced. In lieu of flowers, contributions in Dan's memory may be made to the Dana Farber Cancer Institute, 10 Brookline Place West, Brookline, MA 02445, with a designation for use for pancreatic cancer research. Stanetsky Memorial Chapel 617-232-9300 www.stanetsky.com - [Obituary]
From Wikipedia:
Meltzer received an A.B. in Economics from Harvard University in 1972, and a J.D. from Harvard Law School in 1975 where he was President of the Harvard Law Review. Upon graduation, he clerked first for Judge Carl E. McGowan of the United States Court of Appeals for the District of Columbia Circuit, and then for Justice Potter Stewart of the United States Supreme Court. From 1977 to 1978, Meltzer was Special Assistant to the Secretary of the Department of Health, Education, and Welfare, Joseph Califano, Jr. Thereafter he worked three years in private practice with the District of Columbia firm of Williams & Connolly.
Meltzer joined the Harvard Law School faculty in 1982 as assistant professor, was promoted to full professor in 1987, served as associate dean 1989-93, was named the Story Professor of Law in 1998, and the vice dean for physical planning in 2003. Meltzer co-authored several books on the federal court system, habeas corpus, and other subjects with Richard Fallon and David L. Shapiro. Criminal procedure was another of his specializations.
In 1989, Meltzer was elected to the American Law Institute and was elected to the ALI Council in 1999. In January 2013, Meltzer was selected to succeed Lance Liebman as ALI Director. Meltzer later declined the appointment for health reasons. In January 2014, the ALI announced that that Richard Revesz, the Dean Emeritus of New York University School of Law, would succeed Liebman as ALI Director in May 2014.
Meltzer was appointed Principal Deputy Counsel to President Barack Obama in January 2009, deputy to Counsel Greg Craig. Meltzer had originally agreed to serve in the position for one year but agreed to stay longer to help in the transition from Craig to Robert Bauer early in 2010. Returning to Harvard in mid-2010 allowed Meltzer to resume his faculty position within the preferred two-year leave tenure. At the time of his resignation, his service for the administration was noted for efforts to close the military prison at Guantanamo Bay, Cuba, related policies affecting terrorism detainees, anti-abortion issues in the health care reform debate, and preparation of Supreme Court Associate Justice Sonia Sotomayor in her 2009 confirmation hearings. Also noted was close work during his tenure with the acting leader of the Office of Legal Counsel, David Barron (also a fellow Harvard law professor), and with United States Associate Attorney General Thomas J. Perrelli, both in the Department of Justice.
Meltzer died on May 24, 2015, after a long battle with cancer. Meltzer was married to Ellen Semonoff, the Assistant City Manager of Human Services for the City of Cambridge, MA. His wife did not move to Washington during the 2009-2010 appointment, and Meltzer commuted to Cambridge during the period.
Meltzer's father, the late Bernard D. Meltzer, was a member of the United States prosecutorial delegation to the Nuremberg trials and a professor of law at the University of Chicago Law School. Meltzer's cousin, David F. Levi, is the dean of Duke Law School.
---
Brian P. Murphy, Esq. of Cambridge, suddenly February 5, 2015. Beloved husband of Katherine (Champion). Loving father of Molly K. and Joseph C. Dear son of the late Joseph G., Esq. and Mary T. (Keaney) Murphy. Visiting hours in the Sullivan Chamber of the Cambridge City Hall, 795 Mass Ave. on Wednesday 3-7pm. Funeral mass in St. Paul's Church Bow & Arrow Sts. Cambridge Thursday at 10:00am. Complete notice to follow. [Obituary & Guestbook]
Funeral Home
Brown & Hickey Funeral Home
36 Trapelo Road
Belmont, MA
Map / Directions
Visitation
Sullivan Chamber of the Cambridge City Hall
795 Mass Ave
Cambridge, MA
Map / Directions
Wednesday, February 11, 2015; 3:00pm-7:00pm
Service
St. Paul's Church
Bow & Arrow Sts.
Cambridge, MA
Map / Directions
Thursday, February 12, 2015; 10:00am
Cemetery
Cambridge Cemetery
76 Coolidge Ave
Cambridge, MA US 02138
Map / Directions
Thursday, February 12, 2015
---
Feb 5, 2015 - I am stunned upon hearing of the unexpected death of a friend - Brian Murphy, Assistant City Manager for Community Development and former Cambridge City Councillor (2002-2009) - an essential person in the civic life of Cambridge. I simply have no words to express my grief. - RW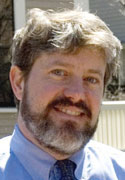 MESSAGE FROM THE CITY MANAGER:
It with great sadness that I inform you of the death of Brian Murphy, Assistant City Manager for Community Development. Brian was a dedicated husband and father, and a close personal friend to so many of us in this City.
We mourn the sudden loss of our colleague and friend and our thoughts and support go out to Brian's family at this time.
Employees will be notified of funeral arrangements, once they are determined.
I recognize that we all deal with grief in a very personal way. I encourage you utilize the services available through our Employee Assistance Program. - Richard Rossi
I wrote in February 2011 - just 4 short years ago: "As was noted in a Late Order at the February 7 City Council meeting, former City Councillor Brian Murphy will soon take the reins as Assistant City Manager in charge of the Community Development Department. I met at length with Brian when he first ran for City Council (2001). I suggested that he attend the Budget Hearings to learn more about City government and meet all the players in the City administration. Brian attended every one of those hearings. As a councillor, he then chaired the Finance Committee. He and David Maher were also the prime players among the elected officials in negotiating with Harvard in their major Riverside development a few years ago. You have to respect a guy who actually shows up and does his job, and I'm sure Brian will be a popular hands-on manager at Community Development." - Robert Winters
---
Katherine Phyllis Mahoney, 93, widow of former City Councillor and State Rep. Thomas H.D. Mahoney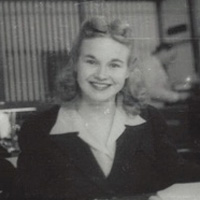 Katherine Phyllis Mahoney died peacefully at 93 at Belmont Manor in Belmont, MA on Nov 23, 2014 after a long illness. She is survived by her sons Thomas of New York City, David of San Francisco, Peter of Needham, MA, Philip of Los Altos Hills, California, her daughter Linda of Waldoboro, Maine and by 11 grandchildren. A lifelong resident of Cambridge, Massachusetts, Phyllis graduated from Cambridge Latin School where she played basketball. Phyllis was in part a child of immigrants, as her mother Elizabeth Lamby came to the US from Glasgow, Scotland at age 16. Her father James Norton held jobs mostly in sales in various industries, but never recovered financially from the Great Depression. This economic catastrophe made a lifelong impression on Phyllis, who was fastidiously thrifty in her own household budget and inculcated this discipline in her children. She had to work at odd jobs from a young age, for unimaginably low hourly pay by today's standards, in order to help her working mother and often unemployed father make ends meet. Given her keen intellect, one of her enduring regrets was that the family was unable to afford college tuition, and she had to start full time work immediately after high school to continue to support her family. Her first job was as a buyer for the Neiman Marcus department store chain and she later served until her marriage as Assistant to the Treasurer of Cambridge Savings Bank.
She was married by Archbishop of Boston Richard J. Cushing to Thomas Henry Donald Mahoney, a Professor of History at Massachusetts Institute of Technology, on July 14, 1951, Bastille Day as she often liked to point out to her children on her anniversary. Like her husband, she was a lifelong parishioner of St. Paul Church in Harvard Square. Phyllis spent summers with the family in Sagamore Beach on Cape Cod, helping to organize summer activities and later, jobs for her five children.
Phyllis was active in national and local politics throughout her life, notably serving as a dedicated volunteer in the landmark first US Senate campaign of John F. Kennedy in 1952. She actively encouraged her husband, himself a native of Cambridge and graduate of the City's public school system, to run for the Cambridge School Committee, and later the City Council and Massachusetts State Legislature, acting as his most important campaign adviser and helping to ensure that he never lost an election. She traveled the world with her husband, most extensively after his retirement from the MIT faculty in 1984 and subsequent appointment to the United Nations Nongovernmental Organizations Committee, culminating in his final trip to Seoul, Korea to address the Interparliamentary Union immediately prior to his death in 1997.
Phyllis throughout her life astonished distinguished academicians, politicians and corporate executives worldwide with her formidable knowledge of world and national affairs, keen understanding of business and the economy, probing, curious intellect and witty repartee. She will be greatly missed by her loving children and grandchildren and her friends and neighbors. Burial will be private. A memorial Mass in 2015 will be announced shortly. For those who may wish to commemorate and celebrate Phyllis' long and remarkable life, the family has asked that donations be made to: Mahoney Family Memorial Scholarship Fund, ATTN: Oscar Pena, Boston College, Cadigan Alumni Center, 140 Commonwealth Avenue, Chestnut Hill, MA 02467. Arrangements under the care of DeVito Funeral Home, 761 Mt. Auburn St., Watertown. www.devitofuneralhomes.com
Note: The above obituary was provided by the DeVito Funeral Home. Ms. Mahoney's husband Thomas H.D. Mahoney (1913-1997) entered politics in 1947 when he ran for and was elected to the Cambridge School Committee. He served on the School Committee from 1948 to 1953. Mahoney first ran for Cambridge City Council in 1963 and served as a city councillor from 1964 to 1971. From 1971 to 1979, Mahoney served in the Massachusetts House of Representatives, representing the 2nd Middlesex District. He never lost an election. He joined the faculty of MIT in 1945 as a professor of history and political science and retired from MIT in 1984.
---
Walter J. Sullivan
August 4, 2014 - I just received word that former Mayor Walter Sullivan passed away today at the age of 91. The sympathies of all Cantabrigians are with the entire Sullivan family. Walter Sullivan was first elected to the Cambridge City Council in 1959 and served from 1960 to 1993. Walter is the father of Middlesex County Clerk of Courts and former Mayor Michael Sullivan. Visiting hours in the Walter J. Sullivan Water Purification Facility, 250 Fresh Pond Pkwy, Cambridge on Friday 3-8pm.
Sullivan, Walter J. 91, Mayor Emeritus City of Cambridge. Beloved husband and sweetheart of 68 years to Marion A. (Colarusso). Devoted father of Marion Murphy and her husband Patrick of Belmont, Mary Carven and her husband William of Hanover, Maureen Santoro and her husband Richard of Hingham, Walter Jr. and his wife Susan of Hingham, and Michael, current Clerk of Courts Middlesex and former Mayor of Cambridge, and his wife Denise of Cambridge. Grampi to William, Christopher, Patrick, Richard, Alyssa, Elizabeth, Michelle, Michael, James, Marissa, Katherine, Michael, Paul and Walter III. Great Grampi to fourteen. Devoted brother of Kate Lynch and Jean Savery and the late Mary McMorrow, Dorothy Powers, Edward, Robert, William and James Sullivan. Brother in law of Jacqueline Sullivan.

Mayor Sullivan will lie in State in the Walter J. Sullivan Water Purification Facility 250 Fresh Pond Parkway, Cambridge on Friday, August 8th from 3pm to 8pm. Funeral Mass in St. Paul's Church, Harvard Square, Cambridge, Saturday at 10am. Relatives and friends kindly invited. Interment Cambridge Cemetery. Late State Representative, City Councillor, and Mayor of Cambridge and Assistant Clerk of Courts. Veteran Army Air Corp WWII. In lieu of flowers please send donations in Walter's memory to St. Paul's Church Renovation Fund 29 Mt. Auburn St. Cambridge, MA 02138.
[Obituary - Brown & Hickey Funeral Home]
Former State Representative Peter Vellucci, who served Cambridge and Somerville with distinction from 1982 to 1992, also passed away today. Condolences to the extended Vellucci family.
Vellucci, Peter A. Of Cambridge, August 4, 2014. Loving husband of Laura (Dupont). Devoted father of Teresa M. Vellucci, Kimberly Martin, Bridget Vellucci, Juliane Vellucci-Melo, Angela Vellucci, and Peter A. Vellucci JR. Son of the late Mayor Emeritus Alfred E. Vellucci SR. and the late Jurina (Valentino). Beloved grandfather of Kelcey, Conor, Antonia, Angel, and Lucia. Brother of Alfred Vellucci Jr., Theresa Ferranti, James Vellucci, Mary Ann Almeida, Jurina Vellucci, and the late Joanne Baldasaro and the late Pasquale Vellucci. Funeral from the Donovan-Aufiero Funeral Home, 140 Otis St. (at 6th St), EAST CAMBRIDGE, Thursday at 10:00am followed by a Rite of Christian Burial in the Sacred Heart Church, 49 Sixth St., Cambridge at 11:00am. Visiting Wednesday 4-8pm. Late Marine Veteran, MA State Representative from 1982-1992, former owner Vellucci Insurance Agency and late member of Mystic Valley Bass Anglers. Interment is private.
[Peter A. Vellucci Obituary]
---
Carl Barron, Ph.D.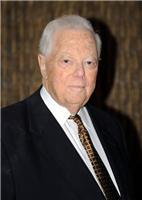 Carl F. Barron, Ph.D., February 16, 2014 at age 97. Predeceased by wife Ruth, parents Etta and Robert L. Barron and brother Stanley P. Barron (Lois). Survived by his daughters Diane Davis (Sidney) of Naples FL; Dr. Arlene P. Seal of Pittsburgh, PA; Judith Lambert (Richard) of Vista, CA; Lynne March (Harold) of Canton, MA; and son Kenneth Barron (Marian) of Weston, MA. Grandchildren Bethany Niazian, Leslie Reagan-Caer, David Seal (Marta), Adam Yawnick (Aimee), Randall Barron (Kathleen), Rebecca Litvak (Richard), and Sivana, Emelia & Robert Barron; Great-Grandchildren Nicolas & Abigail Niazian, Jace Yawnick, Ashley & Drew Barron, Ari, Alejandro, & Andres Seal, Kian Reagan-Caer, Nathan Litvak, several nieces and many dear relatives and friends.
Dr. Barron attended Arlington High School, Bowdoin College and the Harvard Business School. Although his home was Belmont for 70+ years, his heart belonged to Cambridge, where he not only founded the furniture leasing industry in the US in 1938, in working a lifetime there with his wife Ruth at his side, but he also founded and ran numerous business associations that enhanced the citys reputation and well- being. Aside from his own Barron Building in Central Square, there is the honorary Carl F. Barron Plaza, as well as many city scholarships that he and his wife established, plus honors and awards, proclamations and recognition for decades of altruistic service to Cambridge.
Often called the Mayor of Central Square, he was a Past-President of the International Furniture Rental Assoc., Founder & Chairman of ARNET, national trade association; Founder & Chairman, Combined Cambridge Business Associations; Lifetime Chairman, Honors Committee, IFRA; Lifetime, Honorary Director, Rental Housing Assn. of Gr. Boston RE Board; Established Barron Family Fund for Judaic Studies at Widener Library, Harvard University; Established CFB Cambridge Fire Dept. Award; Established CFB Belmont Fire Department Award. In addition he received honors including Salvation Army Leadership Award, Hildebrand Family Self-Help Service Award, Cambridge Chamber of Commerce for 60 years as a leader of Business, Politics, Philanthropy & Public Relations; Cambridge Property Owners Association Award as President & Co-Founder, Cambridge Mayor Kenneth E. Reeves Award; Mayors Appreciation Award for Work on Behalf of the Seniors of Cambridge, MA; CFB Chair in Marketing established at Cambridge College, the Cambridge YMCAs Spirit, Mind & Body Award. He was board member of 17 non-profit organizations; received award from Mass. Board of School Committees for giving 5 scholarships every year; Award from Middlesex District Attorney for civic involvement; established the Ruth & Carl F. Barron Cambridge Police Award and the Barron Family Public Works Dept. Award.
His personal interests included a library of over 3000 books, many on history and Judaica, extensive world travel and photography. He published an autobiography in 1991, was an author of a business manual on Psychology in Business, Life-time member, American Philatelic Society, designed furniture, jewelry and crystal, as well as developing extensive family genealogy on both sides of his family. Dr. Barron said he might retire at age 100 and at age 90 he received an honorary doctorate from Cambridge College which established the CFB Distinguished Lecture Series and where he was a guest lecturer. He was also a guest lecturer at Bowdoin College.
There were scholarships to the Cambridge Rindge and Latin High School, to the Cambridge Police Dept. and more. He established the Barron Center for Mens Health at Mt. Auburn Hospital where he was a member of the Board of Corporators. His leadership in Cambridge impacted the Cambridge Chamber of Commerce, the Central Square Businessmens Assoc., and the International Restaurants of Central Square, the Cambridge Property Owners Assoc., and others. He was known as Dr. Catalyst for improvements amongst the various segments of the city and he enjoyed connecting people and groups to make a difference in the Cambridge he loved. Nationally, Dr. Barron was recognized by the furniture leasing industry as its founder and he was a long-time mentor who promoted his industry across the country. He worked with furniture manufacturers to make furniture for a whole new concept at a time when the leasing was considered the step-child of the furniture industry. Putnam Furniture Leasing Company became the largest privately held furniture leasing company in the country which was sold in 2001 to CORT, a Berkshire Hathaway Company.
His family and friends were extremely important to him as he nurtured his passions of history, travel, and genealogy. He had friends all over the world with whom he stayed connected. Dr. Barron was often described as a legend in his own time. He said he drove a hard bargain, but he was in truth, a fair and reasonable man who provided for his own, and chose to help many others. He cherished close relationships. He was a leader, a mentor a man to be admired, respected and not forgotten.
Published in The Cambridge Chronicle from Feb 19 to Feb 26, 2014
---
ROBERT M. STEVENS - OBITUARY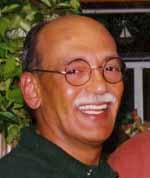 Robert M. Stevens, 66, of New Bedford, died May 19, 2013, unexpectedly at St. Luke's Hospital surrounded by his loving family.
Born and raised in New Bedford, he was the son of the late William B. and Rita (Pinto) Stevens.
Mr. Stevens was formerly employed as the Assistant Secretary of Administration and Finance under the Administration of Governor Michael Dukakis. He then worked for many years as the Director of Veterans Services for the City of Cambridge until his retirement.
He served two tours of duty in the U.S. Army, as part of the Military Intelligence Unit, during the Vietnam War. He was a graduate of UMass Dartmouth (formerly Southeastern Massachusetts University) where he served as the first minority student trustee.
Survivors include four sons, Derek Stevens and his wife Sheila, Christian Stevens and his wife Dayra, and Darren Drayton, all of New Bedford, and Sean Oliveira of Waldorf, MD; a brother, Michael Stevens of New Bedford; two sisters, Kathleen Stevens of Truro and Barbara Stevens of Provincetown; 14 loving grandchildren; and many nieces and nephews.
He was the father of the late Tami J. Roderick and brother of the late Richard Stevens, Bruce Stevens, and William B. Stevens, Jr.
His visiting hours will be held on Thursday from 4-8 PM in the Saunders-Dwyer Home for Funerals, 495 Park St., New Bedford. Following cremation, a private family burial service will be held at the Massachusetts National Cemetery in Bourne. In lieu of flowers, remembrances may be made to the Global Learning Charter Public School, 190 Ashley Blvd., New Bedford, MA 02746. For directions and guestbook, please visit www.saundersdwyer.com.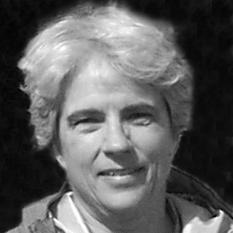 Strong, Anne M., 68, a 40-year resident of Cambridge, died on April 4, 2013 following a courageous battle with lung cancer.
She leaves behind her husband of 17 years, Charlie Allen; their daughter, Gwei Gwei Strong-Allen; two sons, Brian Jones of NY and Dylan Jones of Boston; and two step-children, Chip Allen of Somerville and Mary Allen of Cambridge and her daughter Mariana Mayes. Anne is also survived by her siblings Mary Tilghman and Selina Strong of CT; Sylvia Brooks of the Netherlands; and John Brooks of RI.
Anne dedicated her life to her family, community, and career. For the last 2 decades she worked tirelessly to create equal opportunities for inner-city girls to participate in athletics, particularly soccer. She was one of the founders of Cambridge Youth Soccer in the early 80's and was a CYS Board member up until her death. She coached Cambridge town and travel teams for years, and the City of Cambridge is honoring her with a bench in her name at Danehy Park.
Anne was a graduate of Smith College (BA, MA) and Suffolk University Law School. She devoted the early years of her legal career to public service, serving as both the Affirmative Action Officer and the Rent Control Hearing Board Officer for the City of Cambridge. She then transitioned to private practice, which she gave up in 1999 when she founded CityKicks, a program that brought the first after school soccer league to Boston middle school girls in underserved communities. After 10 years as Executive Director, she merged City Kicks with New England Scores. She was Director of Programming there until retiring in 2012.
Her passion in promoting the positive value of team sports, particularly in the ability to empower young women and engender self-esteem, was recognized with a 2002 Pathfinder Award from the Massachusetts Association for Health, Physical Education, Recreation and Dance. She was also the recipient of the Germaine Lawrence "Women of Excellence" award, and a "Heroes Among Us Award" at a Boston Celtics game. It can be said that her true reward was the hundreds of young girls' lives she touched.
Up until 6 months ago, Anne played in her own senior women's soccer leagues, was an avid sailor and skier and enjoyed the outdoors. Anne was also a true "Foodie;" many have enjoyed her wonderful meals and hospitality. Her energy and passion for family, friends and girls' athletics will be sorely missed. A memorial service to celebrate her life will be held on Saturday, May 4 at 4:00 PM at St. James's Episcopal Church, 1991 Massachusetts Ave., Cambridge, MA.
In lieu of flowers please send contributions to the Strong Girls Fund, online at http://americascoresboston.org/annestrong/ or by sending a check payable to "America SCORES Boston/SGF" to America SCORES Boston, 29 Germania Street, Jamaica Plain, MA 02130.
---
Oliver S. Brown - contributed by Glenn Koocher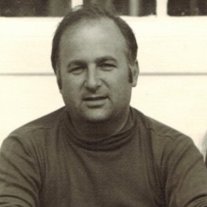 Oliver S. Brown has passed away. Ollie had retired to Maine after leaving the Cambridge Public Schools in the late 1980s.
Ollie turned around the business and operations side of our school department and was regarded as the Babe Ruth of school business officers in Massachusetts. Highly overqualified, this descendant of old Yankee stock gave as much as he took from the likes of Al Vellucci, Tom Danehy, and all the classical independents as he helped cut waste, fraud, and patronage in the Cambridge Public Schools.
We were lucky to have him. Ollie was consulting in Oakland in the early 1970s when the Symbionese Liberation Army executed the superintendent of schools there in the parking lot, and, apparently, his wife, "Lollie" (I am not making this up) told him to enjoy himself in Oakland, but she and the kids were coming back to Boston.
Oliver was also referenced, although not by name in one of the Martin books of fiction (Harvard Yard, the novel). He was a direct descendant of Robert Calef who challenged Cotton Mather's beliefs in witches and had his books burned in the Harvard Yard as a result. To compensate, we asked Derek Bok, at one of our annual dinners, to compensate Ollie $20 for the damage. Bok actually paid and we all enjoyed the evening. That episode was noted in the novel.
Ollie also boasted that however long our families might have lived in Cambridge, he had direct descendants going back to the Revolution and before and had visited his grandmother in Cambridge as a child. So one day, I decided to look up the family and found his great, great, great, great, great grandfather, Calef Brown, had been here at the time of the 1790 census. However, I noted that the household included white males, white females, children, and two slaves. So I explained to Ollie that I wouldn't tell anyone…… except Al Vellucci.
When Ollie retired, we had a great roast for him and raised money for a book fund. Fred Fantini hosted. He took more crap from politicians than he needed to, but he provided the adult supervision to the School Committee's avidity to spend wildly for more than 15 years. - Glenn Koocher
Oliver Schoonmaker Brown, 82
BRUNSWICK -- Oliver Schoonmaker Brown died on Friday, April 5, 2013, at the Togus VA Hospice and Palliative Care Unit in Augusta of complications from Parkinson's Disease. Oliver was born in Boston, Mass. on April 10, 1931, the son of Amos Howard Calef Brown and Dorothy Glennie (Loud) Brown. He graduated from St. George's School in Newport, R.I. and Bowdoin College, class of 1953. Immediately after graduation, he received a commission in the U. S. Army and served in the Transportation Corps in New York and Korea. Following his service, he earned a Masters Degree in Education and a Certificate of Advanced Graduate Study from Harvard University. He later continued graduate studies at Columbia University.

In September 1952, Oliver married Eleanor Appleton Buxton of Concord, Mass., at All Saints Chapel, Orr's Island.

Oliver spent his professional life in education. He taught at the Emerson School for Boys in Exeter, N.H., was a teacher and principal in the elementary schools in Weston, Mass. and served as Superintendent of Schools in the Addison-Rutland Supervisory District in Fair Haven, Vt. from 1961-1965. Following further study at Columbia, he and his family moved to Philadelphia where he became Director of the Financial Planning and Budgeting Project for the Philadelphia Public Schools.

In 1970, Oliver joined Price Waterhouse & Company in Philadelphia and New York as a management consultant primarily in urban school districts. Following his tenure with Price Waterhouse, in 1973 he became deputy superintendent of schools in charge of financial planning and management in the Cambridge, Mass. public school system. He participated as part of a team in the successful racial integration of the city schools and the merger of the vocational and academic high schools among other projects.

After 14 years with the Cambridge School System, he retired in 1987 and founded his own company, Oliver S. Brown Associates, Inc., consulting for another ten years in rural, suburban, and urban public school systems in many parts of the country, including Detroit, Indianapolis, and Rockford, Ill. He and his family moved many times over the course of his career, and he and Eleanor finally settled in Brunswick in 1988 after spending many summers at Orr's Island. Oliver served as editor of the Massachusetts School Principals Association Bulletin, President of the Massachusetts School Business Officials Association, and wrote many articles on school finance for local, state and national publications. From 1978 to 1991, Oliver taught at the Harvard Graduate School of Education in school finance and management.

Oliver was one of the founders and president of the Friends of Peary's Eagle Island, the home of Admiral Robert E. Peary in Casco Bay. He and Eleanor were communicants at St. Paul's Church in Brunswick and All Saints Chapel, Orr's Island, where Oliver served as treasurer for many years and as chair of the Memorial Garden Committee from its inception. He served on the board and as a volunteer at the MidCoast Hunger Prevention Program.

Oliver enjoyed tennis, downhill and cross country skiing, sailing and boating on Casco Bay, golf, bird watching, genealogy, and especially being at their house on Orr's Island with his family where they spent many summers. His fondness for the poems of Robert Peter Tristram Coffin, whose course he took at Bowdoin, lead to the collection of his works and the memorization of many of his poems.

Oliver was predeceased by his parents; his sister, Ellen Chantal Field, and his brother, Amos Howard Calef Brown, Jr. He is survived by his wife of 60 years, his brother, George Alvin Loud Brown of Camden and his wife, Constance, his sisters, Phebe Haskell Chase of Newport, R.I., and Glennie Wilding-White of Algoma, Wis.; his sons, Edward Olcott Brown and wife, Cheryl, of Gwynedd Valley, Penn., Calef Rogers Brown and wife, Anissa, of Vancouver, Canada, his daughters, Phebe Hart Brown of Brooklyn, N.Y., Eliza Baldwin Brown Cobb and her husband, Edward, of South Portland; and his seven grandchildren.

The family would like to express their thanks to CHANS Hospice of Brunswick, and the staff at the VA Hospice and Palliative Care Unit at Togus for their kind and compassionate care of Oliver.

A celebration of his life will be held at All Saints Chapel, Orr's Island, in June. Condolences and memories can be expressed at www.brackettfuneralhome.com.

In lieu of flowers, memorial contributions may be made to:
The Memorial Garden
All Saints Chapel
Orr's Island, ME 04106 or:
The VA Hospice and Palliative Care Unit
Togus VA Medical Center
1 VA Medical Center
Augusta, ME 04330

Published in Portland Press Herald/Maine Sunday Telegram on April 9, 2013
MARQUARDT, Charles W. Of Woburn, formerly of Winchester, March 31, 2013. Beloved husband of Margaret (Cotter). Loving father of Charles J. of Cambridge, Daniel W. and his wife Danielle of Winchester, Michael T. and his wife Kazumi of Hong Kong, Timothy J. and his wife Susan of Reading, Andrea M. of Cambridge and Stephen M. of Charlestown. Grandfather of Erin, Charlie, Kyle, Will, Sean and Lily. Brother of Jane Smith of Stoneham, Helen Fitzgerald of Nashua, NH, Geraldine Martin of Maine, and the late Thecla Daly, Rev. Henry Marquardt and Mary Kelly. Also survived by many nieces and nephews. Funeral from the Costello Funeral Home, 177 Washington St., WINCHESTER Thursday at 10am. Funeral mass in St. Eulalia Church, 50 Ridge St. Winchester at 11am. Relatives and friends kindly invited. Visiting hours Wednesday 4-8 pm. Donations may be made in Charles' memory to Compassionate Care ALS, P.O. Box 1052, W. Falmouth, MA 02574 or to the Rev. Henry Marquardt Memorial Fund, c/o Jane Smith, 68 Main Street, Apt 33C, Stoneham, MA 02180. Owner of Coady Florist in Cambridge for over 40 years. www.costellofuneralhome.com

Jan 29, 2013 - Donald Hornig, former President of the Cambridge Water Board, passed away last week at the age of 92. Professor Hornig, formerly a resident of Longfellow Park in Cambridge, also served as the President of Brown University and worked on the Manhattan Project. He was a remarkable man. - RW
Former Brown University President Passes Away (Harvard Crimson, Jan 29, 2013)
---
WILLIAM M. HOGAN Jr.
Nov 15, 2012 - HOGAN, William M., Jr. Of Lexington, formerly of Belmont & Cambridge, Nov. 12, 2012. Beloved husband of the late Agnes E. (McHugh) Hogan. Devoted father of William M. Hogan III (Jane) of Pepper Pike, OH, Linda O'Connor (Charles) of Alexandria, VA, Kathryn R. Mullaney (Mark) of Wayland and Leigh Hogan of Marblehead. Also survived by 13 grandchildren and 18 great grandchildren. Funeral from the Stanton Funeral Home, 786 Mt. Auburn St., (Rt 16) WATERTOWN, on Friday at 8:45 A.M. Funeral Mass in St. Ignatius of Loyola Church, 28 Commonwealth Ave, Chestnut Hill at 10 A.M. Relatives and friends respectfully invited to attend. Visiting hours Thursday 4-8 P.M. Interment Mt. Auburn Cemetery. Alumnus B.C. class of 1933 and Harvard Law School 1936. Member of the Winchester C.C., Clover Club of Boston, and Secretary for the Harvard Club of Boston. Trustee of the Mt. Auburn Hospital and former Trustee Cambridge Savings Bank. In lieu of flowers the family suggests contributions to Mt. Auburn Hospital, Quimby Center for Geriatric Care c/o Dr. John Anderson, 300 Mt. Auburn St., Cambridge, MA 02138 or to the Brookhaven Employee Scholarship Fund, 1010 Waltham St., Lexington, MA would be appreciated. www.stantonfuneralhome.com
William Hogan was a former Cambridge City Councillor and first Vice Mayor under the Plan E Charter. He died at the age of 100. He would have been about 29 when he was elected (in 1941) and 31 when he left office. He ran unsuccessfully for reelection in 1943. He had also been elected in 1939 as a Councillor-At-Large under the previous charter.
Born: April 14, 1912
Place of Birth: Cambridge, MA
Death: November 12, 2012
Place of Death: Brookhaven at Lexington
Occupation: Attorney, former Cambridge City Councillor
---
James Leo Sullivan Obituary (Published in Lowell Sun on September 28, 2012)
James Leo Sullivan
Former City Manager of Lowell
and Cambridge, MA; 86
NEW JERSEY -- James Leo Sullivan, former city manager of Lowell and Cambridge, Massachusetts, and retired president of the Greater Boston Chamber of Commerce, passed away peacefully at the age of 86 at the University Health Center of Princeton/Plainsboro, New Jersey on Wednesday, September 26, 2012.
Born December 11, 1925 to the late James Christopher Sullivan and Anna Agnes (Kilmartin) Sullivan, James grew up in Somerville near Inman Square in Cambridge. His mother was widowed when he was five, and she was fortunate enough to be employed throughout the depression years. James was lovingly cared for by his grandparents, the late Patrick J. and Anna (Kelly) Kilmartin, originally of Doolin in County Clare, Ireland.
An exceptionally capable student, James graduated from St. John's High School in North Cambridge. He recently attended his 65th high school reunion.
In November 1943, with World War II underway, James enlisted in the Navy and completed radio school in Boston, MA at the former Somerset Hotel, near Fenway Park. He was assigned as Radioman Second Class on the USS Runels. James was one of several men sent ashore at Nagasaki, Japan shortly after the atom bomb explosion to evacuate Allied POWs from Japanese camps.
Following his honorable discharge, James enrolled at Boston College under the GI bill, graduating in 1950 with a bachelor's degree in history and government.
He worked for the Social Security Administration in Willamantic, CT, returning to Somerville in 1951 when he married his wife Anne. For the next six years, he taught 6th grade and high school history and government for the Somerville Public Schools, supplementing his teacher's income by working summers at Parks and Recreation and driving a cab. During these years, he also earned a master's degree in public administration at Boston College, making him a "Double Eagle".
In 1957, the late former Arlington Town Manager Edward Monaghan offered James a chance to move into the field of public administration as Assistant Town Manager, mentoring him for five years. In 1962, he was hired as the first Town Manager in Watertown, CT, after impressing the screening committee who hired him as having the "perfect temperament" to handle the rigors of town management.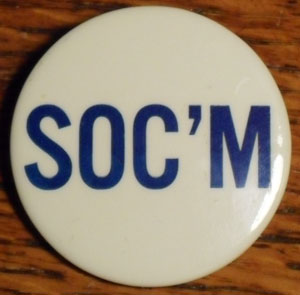 The Sullivan family returned to Massachusetts in 1966 when James accepted a new position as the first Executive Secretary of the town of Milton. In 1968, he became City Manager in Cambridge until the spring of 1970, when he was ousted by a 5-4 vote of a new City Council. An outraged public formed a grass roots effort called SOCM (Save Our City Manager) but was unsuccessful at reinstating him. James taught a graduate summer school course at the Sloane School of Management at the Massachusetts Institute of Technology, while fielding daily phone calls from the late Senator Paul Tsongas, then a freshman Lowell City Councilor, who conducted a dogged campaign to convince him to manage the City of Lowell.
Due to Tsongas' persistence, James became Lowell's first professional city manager in Lowell in the fall of 1970. He secured federal grants from Washington and lowered the tax rate while increasing city services three times during his four years in Lowell city management, delighting taxpayers.
In 1974, a new City Council coaxed James back to manage the city of Cambridge. Robert Healy of Lowell, whom Sullivan mentored, came to Cambridge as his assistant, and succeeded him as City Manager upon James' retirement from public administration in 1981.
A new venue called for James' considerable budgetary, management and verbal skills in the private sector. He was selected to be the president of the Greater Boston Chamber of Commerce and served in that post for 10 years before retiring in 1991. He was also awarded an honorary doctorate by Suffolk University in 1991.
A lifelong Democrat, James enjoyed radio and television shows, especially debates, that explored the ins and outs of politics. He also was fond of watching sports events, especially the Red Sox, the Celtics, the Patriots, and Boston College football, and his children and grandchildren's sports events over the years. He enjoyed playing golf (but not practicing enough) at Mount Pleasant Golf Club in Lowell, and in later years enjoyed playing cards almost daily with his friends at Mount Pleasant.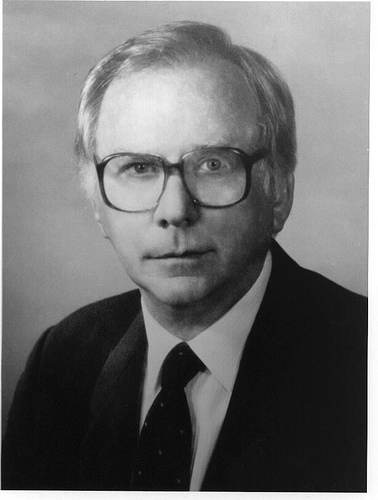 Throughout his years of public and private sector service, James was known as a straight talking proponent of fiscally responsible but progressive ideas. Never at a loss for words, he brought an arsenal of facts and figures to support his proposals. His family remembers him as a forward-thinking and constant champion of equity for all people.
James was most proud of his wife, children, and grandchildren, although he was characteristically prone to some exaggeration of their accomplishments.
He leaves his wife, Anne, an award winning artist and signature member of the Copley Society and New England Watercolor Society. He also leaves four children and their spouses, Dr. Maura A. Ammendolia and her husband, Anthony of Conway, NH; Mark C. Sullivan and his wife, Elizabeth of Acton, MA; Lianne C. Sullivan-Crowley and her wife Julie Sullivan-Crowley of Princeton, NJ; and Christopher J. Sullivan and his wife, Kristin of Concord, NH. In addition, he leaves seven grandchildren, Cara (Ammendolia) Faria and her husband, Adam of Westford, MA; Erin and James Sullivan of Acton, MA; Annie and Elizabeth Sullivan-Crowley of Princeton, NJ; and Jake and Quinn Sullivan of Concord, NH; as well as a great-grandson, Wyatt Faria, and a great-grandson expected in February 2013.
On Monday, October 1, at 2 pm, a private service will be held in the chapel at New Hampshire Veterans Cemetery in Boscawen. A Memorial Mass to which all are invited will be held on Saturday, October 20 at 9 am at St. Mary's Church in Chelmsford, MA. A reception and celebration of life will follow at Mount Pleasant Country Club, Staples Street, Lowell, MA from 10:30 am to 2:30 pm. All are invited to share their memories of James and his extraordinary life. In lieu of flowers, donations in his name may be made to the NH Veterans Cemetery Assoc. Inc., PO Box 626, Concord, NH 03302-0626.
E-condolences may be sent to the Kimble Funeral Home website at www.TheKimbleFuneralHome.com.
Dr. Henrietta S. Attles
ATTLES, Dr. Henrietta S. Ed.D. Transitioned, to be with her Heavenly Father, on Wednesday, August 29, 2012 in Lakeland, FL. Sister Attles was very active in the AME church from First Lady, of St. Paul AME Church in Cambridge, Massachusetts to President of the New England Women's Missionary Society. At the time of her passing Henrietta was an active member of the New Bethel AME Church, Lakeland, Florida and the Lively Missionary Society. She was Robed a AME Missionary Church Mother in Zambia. In Massachusetts Henrietta won a City-Wide election and served as the first black woman on the Cambridge School Committee. The school room is dedicated, The Henrietta S. Attles Meeting Room where her portrait was recently unveiled. Dr. Attles was also the Executive Director of the Henry Buckner School, Cambridge, Massachusetts for 21 years. After her retirement, she founded and was President of "Our Golden Years". She was a member of Alpha Kappa Sororiety, Inc; and was inducted into Phi Delta Kappa National Honor Society, Harvard Chapter, as one of the Nation's Outstanding Educators. The arrangements are: Friday, Sept 14th, 6-8pm; Reflections and Saturday, Sept. 15th, 11am. The Celebrations of her life, at St. Paul AME Church in Cambridge, MA.
Henrietta S. Attles first ran and was elected to the Cambridge School Committee in 1979. She was reelected in 1981 but was defeated in the 1983 election. She served from 1980-1983.
---
Mary F. Crane, wife of former City Councillor and Mayor Ed Crane and mother of former City Councillor Kevin Crane passed away on Sat, Feb 4, 2012 at the age of 94.
Mary F. (Buckley) Crane. Of Cambridge. February 4, 2012. Beloved wife of the late former Cambridge Mayor Edward A. Crane. Loving mother of Daniel C. Crane of Cambridge, Kevin P. Crane of Cambridge, Maureen C. Havern of Arlington, Michael J. Crane of Braintree, Kathleen C. Millett of Abington, Eileen C. Marasco of Amherst, and Rosalie J. Morse of Beverly, and their families. Dear sister of Joseph Buckley of Arlington, and the late Sr. Sheila Buckley O.P., Kathleen Dynan, and John Buckley. Mary was a 1935 Graduate of Saint John's High School, and 1939 Graduate of Regis College. Visiting Hours from the Keefe Funeral Home, 2175 Mass Ave., NORTH CAMBRIDGE Monday from 3-8 pm. Funeral Mass on Tues, Feb 7 in Saint John's Church, Cambridge at 10am. Relatives and friends invited. Burial in Cambridge Cemetery. In lieu of flowers, donations in Mary's name may be made to a charity of your choice.
---
Dear Members of the Harvard Community:
It is with immense sadness that I write today to share the news of the passing of the Reverend Professor Peter J. Gomes, Plummer Professor of Christian Morals and Pusey Minister in the Memorial Church at Harvard University. Peter died last night [Feb 28, 2011] from complications arising from a stroke.
Peter Gomes served Harvard with unparalleled dedication, wisdom, and creativity for more than four decades. He was an original, a teacher in the fullest sense—a scholar, a mentor, one of the great preachers of our generation, and a living symbol of courage and conviction. Through his work and wisdom, Peter has left an indelible mark on the institution he served faithfully over so many years.
In his time here, Professor Gomes witnessed the evolution of Harvard as a spiritual community. From the divisions of the 1960s, which he experienced firsthand as a student at the Divinity School, to today's immense diversity of belief, Professor Gomes, through his generous spirit and moral vision, ministered to all, whatever their particular faith.
Peter was recognized as one of our nation's most distinguished preachers, a best-selling author who participated in the inauguration of two United States presidents. To generations of Harvard students, he was a wise counselor and an admired teacher who presided at every Commencement. To many of his faculty colleagues, he was a cherished conversationalist and a steadfast advocate of Harvard's best traditions. But to me, and I suspect to many others, Professor Gomes was first and foremost a trusted advisor and a true friend.
As we mourn a member of the Harvard family who was both an institutional icon and a living example of the richness of the human spirit, please join with me in commemorating his extraordinary life. He will be greatly missed.
For more information, please view the Harvard Gazette.
Sincerely,
Drew Faust
President, Harvard University
Clifford Truesdell (1944-2010)
Message from Esther Hanig:
Clifford A. Truesdell, IV, died unexpectedly on March 9th at his home in Cambridge, MA. Clifford served as the campaign manager for Barbara Ackermann's 1978 historic bid for Massachusetts governor, and ran two ballot initiatives, one against nuclear power and, the other, the first ballot initiative in the country against U.S. involvement in El Salvador. Truesdell then engineered Peter Vellucci's successful state representative campaign and served as Vellucci's trusted aide.
As many of you know, Clifford was passionate about politics, Cambridge, and his neighborhood, Area Four. In addition to serving as Chair of the Cambridge Democratic City Committee, he was very engaged in efforts to strengthen his neighborhood, primarily through involvement in local community groups and the authoring of a number of downzoning petitions.
He is survived by two beloved sons, Cliff, of San Francisco, CA, and Samuel, of Cambridge, MA. He was married twice, first to Marilyn Richardson and then to Rose Hanig, who also survive him and, though divorced from Clifford, still remained close to him.
Donations may be made in his memory to Cambridge Community Foundation (www.cambridgecf.org/giving) or the Appalachian Mountain Club (www.outdoors.org/donations).
Friends are cordially invited to a memorial gathering to celebrate Mr. Truesdell's life on Sunday, March 21 from 2:00-5:00pm in Cambridge at the Middle East, Downstairs (476 Massachusetts Ave., entrance around the corner on Brookline Ave.).
RW addendum: Clifford and I would often run into each other in recent years in Central Square and sit down for a conversation on a bench or cafe table. He was a wealth of information and perspective on how politics really worked in Cambridge over the last several decades. One of the most refreshing things about Clifford was that he generally valued elected official by their effectiveness - their ability to actually get things done - and this often did not run along traditional political lines. Our mutual friend Glenn Koocher's comment on learning of Cifford's death says it all: "He asked the right questions and was a fearless debater on issues in which he took interest. Every city or town would have welcomed someone with his intellectual abilities." I couldn't agree more. - Robert Winters
Geneva Malenfant, a friend to so many people and a civic activist of unmatched perspective and generosity, has passed away at the age of 70. The entire Malenfant family have been anchors of civic life in Cambridge for years. Geneva will be missed not only by her close friends and family, but by City officials and by everyone active with the Cambridge Community Foundation and other charitable organizations. She really was the best of all I have known in the civic landscape of Cambridge. - Robert Winters
Geneva (Tallman) Malenfant - Of Cambridge and Wakefield, RI, on January 25, 2009. Beloved wife of the late Arthur Lewis Malenfant. Loving mother of Elizabeth and her husband Curt Paden, Nancy and her husband Alexander Berman, Gavin and his wife Janet Malenfant, Joanna Tucker and her husband Edward Fischer. Cherished grandmother of Olivia Paden, Christopher, Nicholas, and Louisa Berman, Hannah and Aidan Malenfant, and Geneva and Maeghan Fischer. Dear sister of Benjamin Tallman. Past member of the Riverside Cambridgeport Community Corporation. Candidate for Cambridge City Council in 1985. Geneva was civically active in the City of Cambridge on the Historical Commission and Planning Board as well as Cambridge Youth Soccer, Cambridge Civic Association, Central Square Neighborhood Coalition, and Cambridge Community Foundation. In lieu of flowers donations in her memory may be made to the Arthur L. and Geneva T. Malenfant Fund at the Cambridge Community Foundation, 99 Bishop Allen Drive, Cambridge, MA 02139. The family will be having calling hours on Tues, Feb 3 and Wed, Feb 4 from 4 to 7pm at the Norton's Woods located at the American Academy of Arts and Sciences, 200 Beacon Street, Somerville, Massachusetts, www.amacd.org. A memorial service is planned for April 4 at Harvard Epworth United Methodist Church, 1555 Mass. Ave., Cambridge, Massachusetts. Arrangements by Rogers Funeral Home, Cambridge.
John R. Moot, Cambridge resident
Cambridge - John R. Moot died Dec. 11, 2008, at his home in Cambridge. He was the husband of Ellen (Guild) Moot; son of the late Welles V. and Caroline E. Moot of Buffalo, N.Y.; and father of Amey Moot of Dover and Alex Moot of Medford. He is also survived by two grandchildren. A memorial service will be held at a later date. Funeral arrangements were handled by the Boston Harborside Home, J. S. Waterman and Sons-Waring-Langone. Donations in Mr. Moot's memory may be made to the Cambridge Community Foundation, 99 Bishop Allen Drive, Cambridge, MA 02139. [Chronicle obituary]
John's obituary in the Cambridge Chronicle may give some of the relevant details of his death, but it doesn't begin to scratch the surface of his life. I first met John as a fellow mayoral appointee on a water & sewer advisory committee in the mid-1980s. (Al Vellucci was mayor back then). This was my first introduction to Cambridge city government, in particular the Water Department. Most people think of the typical Cambridge activist as someone who tilts at the windmills of some high-profile cause, and I suppose it can be said that John fit that description in his later years. However, I originally knew him as that other kind of civic activist, the kind who toils away at mundane topics like municipal finance, infrastructure, and the city charter. I later served with John on the Technical Working Committee for the Computerization of the Cambridge Elections (TWCC), an advisory group to the Election Commission.
Going back to the days when the Cambridge Civic Association actually gave a damn about civic affairs (as opposed to political campaigns), John served on study committees on Prop 2½, on the water system, and on municipal finance. He was also a past president of the CCA and a long-time Executive Board member. I also recall a rather public resignation over the refusal of the CCA to endorse a particular City Council candidate in 1993. On a personal note, it was John who first asked me to be on the CCA Board back around 1991 - in part because he believed I could draw in some of the new blood of our army of recycling volunteers.
The two years I spent on the CCA Board back then were eye-opening days, and I suppose I have John Moot to thank for the exposure. It was also John Moot who called me the day after a CCA Board meeting held in then Mayor Reeves' office and asked me to destroy the notes I took at that meeting. [I never did and I still have them, but I've never shared them.] I believe it was legally a no-no to have such a meeting in the Mayor's Office. More interesting was the back-and-forth between the CCA bigwigs and a refreshingly defiant Ken Reeves who wasn't so keen about CCA Board members referring to CCA-endorsed councillors as "our councillors." I don't believe John Moot really cared that I had taken notes at that meeting, but since he had recruited me the task of keeping a lid on me fell to him. I was entertained by this incident more than anything.
There's a lot more I could say about John Moot and about the political turmoil of those years. Perhaps another day. - Robert Winters
<<<< "Boston Bob" Donalds - For those of us who drive a VW Bus, we lost a great man recently when Bob Donalds, better known as Boston Bob, passed away at the all-too-young age of 55. Boston Bob rebuilt the engine in my own 1979 VW Bus, but he was known across the country for his engines and his advice. - Robert Winters


Passing of a Great Man
Sheldon Brown
Cycling Guru at 63
(Newton Tab)


Syd Barrett
Jan 6, 1946 - July 7, 2006
Edward M. McMahon - Priest and former member of the Cambridge School Committee
Edward M. McMahon was a School Committee candidate in 1961, 1963, and 1965 and served from 1964 to 1966. In the 1963 election, he narrowly defeated Anthony Galluccio, Sr., the father of current State Senator Anthony Galluccio, Jr., in the 10th and deciding round of the PR election by 87 votes (3893-3806). This resulted in a recount which yielded exactly the same 87 vote margin (3903-3816). Mr. McMahon was reelected in 1965, finishing 4th in #1 votes, and resigned in 1966 to enter the priesthood. See Note below.

Death Notice for Rev. McMahon from the Cambridge Chronicle
Edward M. McMahon of Boston died Dec. 1, 2008. He was 74. He was the son of the late Michael and Margaret (Cotter) McMahon; brother of Margaret A. Armellino of New York, Teresa A. McGivern of Windham, N.H., and the late Mary McMahon; and uncle of Peggy Sue Weihrauch of North Andover and her husband, Erich. Calling hours are Wednesday, Dec. 3, from 2 to 5 p.m. at Regina Cleri, 60 William Cardinal O'Connell Way in Boston. A reception for Rev. McMahon will take place Thursday, Dec. 4, at 3 p.m. at St. Mary's Church, 796 Boston Road, Billerica, and a funeral Mass will be held Friday, Dec. 5, at 10 a.m. at St. Mary's Church, with burial at St. Mary's Cemetery in Tewksbury. Arrangements were made by the Burns Funeral Home in Billerica. Donations in Rev. McMahon's memory may be made to Regina Cleri, 60 William Cardinal O'Connell Way, Boston, MA 92114.
Note: McMahon resigned (during 1966) to enter the priesthood. John A.P. Good was elected on the basis of McMahon's redistributed vote following the redistribution of Edward McMahon's votes for School Committee. On his elimination during the original 1965 election with no candidates at quota, 1591 of John A.P. Good's 2306 ballots were redistributed to continuing candidates, including 639 ballots to McMahon. McMahon subsequently reached quota before Clinton, stranded in 7th place, was eliminated. Of Clinton's 3523 ballots at the time of his elimination, only 28 went to McMahon who was at quota, while 2789 went to "exhausted." Clinton, however, did not contest the redistribution process following McMahon's resignation. Despite his much better showing in the Nov 1965 election, Clinton trailed Good after the first redistribution round of McMahon's vote because of the above phenomenon and ultimately won the race by only 9 votes. The fairness and constitutionality of this redistribution process would be tested following the 1993 election when Councillor William Walsh's seat was vacated following his Nov 15, 1994 sentencing for bank fraud.
Anthony Galluccio, Jr. (who was in 12th place when he was eliminated in 1993) was elected to fill the Walsh vacancy. Jim McSweeney (who was in 10th place when he was eliminated in 1993) and his supporters actually inspected the ballots following the election and knew Galluccio would win, and contested the method used to redistribute votes. Galluccio was declared elected Dec 17, 1994 with 89 more votes than McSweeney. In November, 1993, Walsh was near quota when McSweeney was counted out. Most of McSweeney's original votes went to the "exhausted" category. Galluccio, defeated before McSweeney, redistributed most of his votes to other candidates including Walsh. When only Walsh's votes were considered - as the law provided - in the 1994 special redistribution, Galluccio recaptured all the votes he had transferred to Walsh. McSweeney recaptured only the few votes he had transferred to Walsh. Many McSweeney votes which were "exhausted" in 1993 could not be utilized, and this point was among the bases of McSweeney's legal challenge. The same disadvantage plagued Daniel Clinton in the 12/12/66 redistribution of Edward McMahon's votes for School Committee. Subsequently, the MA Supreme Judicial Court rejected McSweeney's claim and his additional challenge to the constitutionality of Proportional Representation.
[Glenn Koocher's notes were used for much of this account.] - RW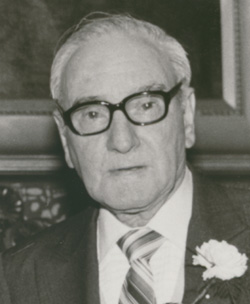 Aug 22, 2008 - Former Cambridge City Clerk Paul E. Healy died on August 20. He served as City Clerk from 1969 to 1986.
Paul E. Healy of Cambridge, August 20, 2008. Beloved husband of Jean F. (Crowley). Brother of Thomas C. of Cambridge, and the late James M., John F., Joseph C., and Mary T. Graham. Also survived by many nieces and nephews. Funeral mass in St. Peter's Church, 100 Concord Ave, Cambridge on Monday August 25, 2008 at 10:00am. Relatives and friends kindly invited. Interment Mt. Auburn Cemetery. Late retired Cambridge City Clerk. Graduate of Boston College. Late Major Army/Air Corps WWII and Korean War. www.brownandhickey.com
Deputy City Clerk Donna Lopez: "Mr. Healy served as the city clerk from 1969-1986. During his tenure the office lost its old ancient look. We began using computers. Old historic records were rebound. Mr. Healy was a great custodian of city records and he was the person who hired and trained me. Cambridge lost a valued city employee in his passing."
Former Cambridge City Clerk Joe Connarton: "Paul was a decorated veteran. He showed me the ropes as his long time deputy. He truly enjoyed the give and take of the local political arena! He was devoted to his wife Jean, a former high school teacher." [Joe Connarton served as City Clerk from 1986 to 1992.]
Any remembrances of Paul E. Healy from those who knew him and worked with him are appreciated and will be posted here. [Send comments]
July 7, 2008 - Lawrence Frisoli, former Cambridge City Councillor, passed away on July 2 at the age of 57. He was a City Council candidate in 1975 (as was Lenny Clarke) but was not elected. In 1977, he finished 4th in #1 votes and was the 7th elected in the PR Count. He served one term during which he was chosen as vice-chair by his City Council colleagues. He ran for a 3rd time in 1979 but finished 13th in #1 votes and was not reelected.
Boston Globe obituary: Lawrence Walter Frisoli, of Cambridge & Belmont, passed away July 2, 2008. Husband of MaryJo (O'Connor). Father of twin sons Michael & Morgan. Son of the late Frank and Mary (DeGuglielmo) Frisoli. Brother of Mary Ann (Jim) Harold, Elizabeth (Andrew) Breuder, Frank (Janice) Frisoli, Angela (Matthew) Tomlinson. Nephew of his beloved aunt Joan DeGuglielmo, Frances Tingle & Alice DeGuglielmo. Survived by nieces & nephews. Funeral from the Donovan-Aufiero Funeral Home, 140 Otis St. (at 6th St.) EAST CAMBRIDGE Wednesday at 8 AM followed by a Rite of Christian Burial in St. Francis of Assisi Church, 325 Cambridge St., Cambridge at 9 AM. Visiting Tuesday 2-5 & 6-9 PM. Interment Cambridge Cemetery. Larry was an attorney at Frisoli & Frisoli in Cambridge, participated in Mass Adult Soccer Association, Cambridge City soccer team & was a former Vice-Mayor of Cambridge. In lieu of flowers send donations to the BC High Lawrence W. Frisoli Scholarship Fund, 150 Morrissey Blvd., Boston 02125. For guestbook, please visit: www.donovanaufierofuneralhome.com.
July 8 Boston Globe expanded obituary for Lawrence Frisoli July 9 Cambridge Chronicle obituary
Preusser, Mary Ellen (Guant)
Age 83, of Watertown, formerly of Cambridge and a native of Texas, August 14, 2008. Beloved wife of the late Robert Preusser. Mother of Eric O. Preusser of Watertown and the late Alison Preusser-Peroni of Billerica. Grandmother of Erica Alison Preusser, Rebecca Ellen Preusser and Sara Peroni. Memorial Service Wednesday, Aug 20, 2008 at 1:00pm in the Story Chapel in Mt. Auburn Cemetery.
Nardone Funeral Home, 617-924-1113
Note: Mary Ellen Preusser was a Cambridge School Committee candidate in 1973 and a Cambridge City Council candidate in 1975, 1977, 1979, and 1981. She was elected in 1977 and served one term on the Cambridge City Council.
---
MIT professor Edward Lorenz, father of chaos theory, dies at 90
By SETH BORENSTEIN, AP Science Writer
WASHINGTON - Edward Lorenz, the father of chaos theory, died at his home in Cambridge, Mass., Wednesday (Apr 16, 2008). He was 90.
He was a professor at the Massachusetts Institute of Technology when he came up with the scientific concept that small effects lead to big changes, something that became known as the "butterfly effect." He explained how something as minuscule as a butterfly flapping its wings in Brazil changes the constantly moving atmosphere in ways that could later trigger tornadoes in Texas.
His discovery of "deterministic chaos" brought about "one of the most dramatic changes in mankind's view of nature since Sir Isaac Newton," said the committee that awarded Lorenz the 1991 Kyoto Prize for basic sciences. It was one of many scientific awards that Lorenz won. There is no Nobel Prize for his specific field of expertise, meteorology.
Jerry Mahlman, a longtime friend, noted that the man who pioneered chaos theory was "the most organized person I ever knew."
Lorenz came up with the chaos theory concept in the 1960s through his own meticulous work habits, said Kevin Trenberth, a student of Lorenz's. Trenberth is now climate analysis chief at the National Center for Atmospheric Research.
He inadvertently ran what seemed like the same calculations through a creaky computer twice and came up with vastly different answers. When he tried to figure out what happened, he noticed a slight decimal point change — less than 0.0001 — wound up leading to significant error. That error became a seminal scientific paper, presented in 1972, about the butterfly effect.
Lorenz was "the quiet geek" who turned the old concept of "wiggle room" into hard numbers and scientific theory, said Mahlman, a retired federal climate scientist. Meteorologists today base their forecasts on his techniques. Lorenz's 1967 book "The Nature and Theory of the General Circulation of the Atmosphere" is considered a classic textbook in meteorology.
The concept of small changes turning into big effects also influenced many basic sciences. Other fields probably benefited more than meteorology, said MIT meteorology professor Alan Plumb.
Lorenz also was incredibly quiet. Getting him to talk was painfully difficult, his colleagues said, except around his late wife, Jane. He rarely wrote papers with others.
"Of all the geniuses of that era, he was the quietest and most humble and the most kind," said Mahlman.
Lorenz was born in West Hartford, Conn., in 1917 and later wrote in a biographical sketch: "As a boy I was always interested in doing things with numbers and was also fascinated by changes in the weather."
He had degrees from Dartmouth College and Harvard University as well as MIT where he joined the meteorology staff in 1948. He later became department head and retired in 1987.
In 1983, with a colleague, he won the $50,000 Crafoord Prize by the Royal Swedish Academy of Sciences, which recognizes leaders in scientific fields not eligible for a Nobel.
Lorenz was an avid hiker and climber, who well into his 80s would "put many younger people to shame in terms of his fitness and love of going into the mountains," Trenberth said.
Lorenz is survived by three children.
July 24, 2007 - Very Sad News
I just learned that Edward Sullivan, former Cambridge City Councillor, former Mayor, and former Middlesex County Clerk of Courts, passed away today. My condolences go out to his brother, former City Councillor and Mayor Walter Sullivan; to his nephew, City Councillor and former Mayor Michael Sullivan; and to everyone in the Sullivan family.

Associated Press story Cambridge Chronicle notice

Edward J. Sullivan
Retired Clerk Magistrate of Superior Court, Middlesex County, July 24, 2007. Beloved husband of Jacqueline S. (Scully). Devoted brother of Walter J. of Cambridge, Jean Savory of Weymouth, Kate Lynch of Arlington, William of Cambridge, and the late James Sullivan, Mary McMorrow, Dorothy Powers, and Robert Sullivan. Beloved uncle of many nieces and nephews. Mr. Sullivan will lie in state in the Sullivan Chamber of the Cambridge City Hall, 795 Mass Ave., on Friday, July 27 from 3 to 7pm. (City Hall is handicapped accessible in the rear entrance). Funeral Mass in St. Peter's Church, 100 Concord Ave., CAMBRIDGE, Saturday, July 28 at 10am. Relatives and friends kindly invited. Interment will be private. Please omit flowers. Donations may be made in Edward's memory to the Edward J. Sullivan Scholarship Fund, c/o New England School of Law, 154 Stuart St., Boston, MA 02116 or to Youville Hospital, 1575 Cambridge St., Cambridge, MA 02138. Late Cambridge City Councilor. Former Mayor of the City of Cambridge. Late Navy CB, WWII. Arrangements by William T. Hickey & Son Funeral Home, 175 Huron Ave., CAMBRIDGE.

Mr. Sullivan will lie in state today (July 27, 2007) from 3pm to 7pm at Cambridge City Hall.

The City of Cambridge website has the following obituary posted, submitted by the Sullivan family:

In Memory of Edward J. Sullivan, Patriarch of Sullivan Dynasty

The patriarch of the Sullivan dynasty, Edward "Eddie" J. Sullivan passed away on July 24, 2007, after a brief illness, having only retired from public office in January of 2007. He became ill in late April.

Sullivan entered politics succeeding his late father Michael "Mickey the Dude" being elected to the Cambridge City Council in November of 1949 serving for ten years until his election as Clerk of Courts in November of 1959. Edward served as Mayor of Cambridge in 1956-1957. He had made one earlier attempt at the Clerk's office running in 1952 against a Republican but failed to win that election. However, upon his second run for the office he not only won, but was re-elected by the voters of Middlesex County in each of the next seven elections. At the time of his retirement from office he had become the longest serving politician in State service, an achievement formally recognized by the State Democratic Convention in June of 2006.

During the 1958 election, his Republican opponent referred to him as "a truck driver"! Upon winning, and meeting with the staff appointed by his predecessor Charles Hughes, he told them two things, first no one was about to lose their job because he had won the election and secondly, yes he was a truck driver, but now he actually owned the company!

During his tenure Edward Sullivan re-organized and professionalized the Office, implemented a computerization system and partnered with the leadership of the Trial Court to establish what is known today as the one-day-one-case jury system. In fact he was so much into the technology era, that during his last run for re-election he even created a website "eddieclerkofcourts.com".

Under his leadership and without any affirmative action mandates, the talent of minorities and women was recognized and promoted throughout his office. In fact he was responsible for nominating and having the Supreme Judicial Court confirm the first woman to ever be selected as the First Assistant Clerk-Magistrate of the Court.

Born in Cambridge in 1921, he was a man of simple means attended local schools prior to serving his Country in World War II as a member of the United States Navy. He was a member of American Legion Post 27 and the Veteran's of Foreign Wars Post 299. Upon being honorably discharged he went to work for his father's trucking company and in 1949 became its President. He also became the co-owner of the Sullivan-Twomey Insurance Agency. He held several positions involving both civic and corporate responsibility including seats on the Charlesbank Trust Company, US Trust Bank and Youville Hospital.

In Cambridge the name Sullivan is synonymous with public service, substantiated by the fact that a member of the Sullivan family has held a seat on the Cambridge City Council for seventy-one years, up to the present with Edward's nephew Michael, currently holding the seat and who incidentally succeeded him in the Clerk's office in January of this year.

Throughout his professional and political career, Edward Sullivan has carried the Sullivan name and mantra of integrity, honesty and commitment to public service. His motto has always been "my door is always open". Although the door will always remain open, it will just take a little longer for us to walk through it! As WBZ Radio talk show host Paul Sullivan wrote in September of 2006, "never did anyone ever criticize his agenda, his honesty, and his dedication to service!" He really loved what he did!

Sullivan was seen as an "old school politician" far more interested in helping someone in need than worrying about hiring pollsters to test public opinion on what to do or what to say. He always acted with firmness, and precision. And most assuredly on behalf of the people who asked for his help, no matter what the problem happened to be. Sure he may have been an old style pol, but he was no hack. He took he role seriously, exercised care and discretion and made appointments within his office based on competence, commitment and yes, maybe once and a while with a little deference to a supporter! He oversaw a multi-million dollar budget with an office staff of roughly 83 employees. An office incidentally often singled out by Justices and Trial Court administrators as being the most efficient clerk's office in the Commonwealth!

He was as comfortable walking with Presidents and Kings as he was with his constituents, friends and colleagues. Throughout his long career, he befriended many national politicians including the late Presidents John F. Kennedy, Lyndon Baines Johnson, former US Speaker Thomas P. "Tip" O'Neill Jr. and the late Governor Ed King.

Speaker O'Neill and Eddie Sullivan worked closely on charitable events specifically involving the Annual Golf Tournament for the Youville Hospital that they both held in such high regard for the wonderful work they do.

In a time when political leaders throughout the country are seen by the electorate with disappointment and disdain, Eddie Sullivan's death will always be viewed for what it really was, a tremendous loss of a career politician who really did give a damn for the little guy!

Brian Mooney really got it right when he wrote in a column about Edward in August of 2000, when he said "you better catch him while you can, they have discontinued this model! For those who didn't take his advice, it's a shame because you missed a hell of guy!!"

Edward is the son of the late Michael (Mickey the Dude) and Mary (Hart) Sullivan. Edward is survived by his beloved wife Jacqueline (Scully), brothers William, and Walter, sisters Katherine, and Jean and many nieces and nephews. He is the brother of the late James, Robert, Mary (McMorrow) and Dorothy (Powers) Sullivan.
---
William Stackman 1941-2007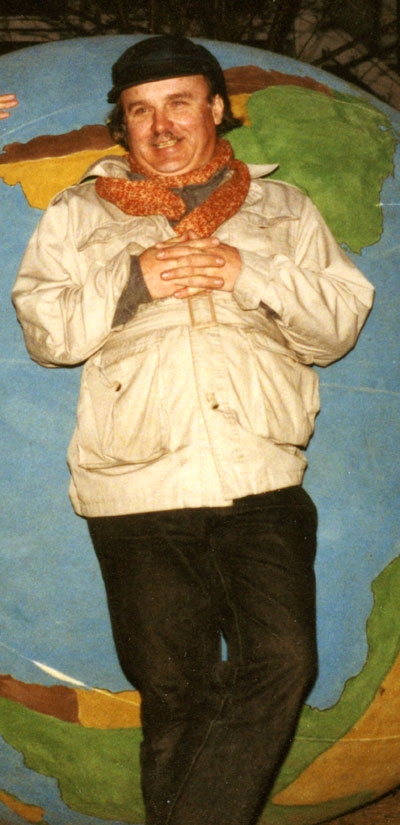 Photo of Will Stackman in 1990
Will Stackman, one of the most decent and knowledgeable men I've met during my nearly 30 years in Cambridge, passed away during the June 2-3, 2007 weekend at the age of 66 after a several year battle with pancreatic cancer. I first met Will during the planning of Cambridge's Earth Day festivities in 1990 when Marianne Donnelly, the moving force behind the event, brought Will to the meetings. As the man who staged the Cambridge River Festival as staff for the Cambridge Arts Council, we could not have had a more expert person to help put on the event. Will was one of the people who really put the Cambridge Arts Council on the map during its glory days.
Over the years before 1990 and the many years since, Marianne Donnelly has been Will's constant companion - one of the most lasting and dedicated friendships I've ever witnessed. - Robert Winters
Obituary
"Professor Will", as he's known around Beantown, did theatre, including puppetry, in these parts for a quarter century or more. His theatre adventures began back in his hometown of Madison, CT in the early '50s, as part of the Nutmeg Players. That still-viable community theatre traces its roots to the peripatetic Jitney Players who were headquartered there on the Connecticut shore in the early '30s. Active in theatre at Mount Hermon where he graduated in '58, Will became hyper-active at DePauw University (Greencastle, IN), where he managed a student experimental theater, directed an opera, played various minor roles, and still managed to graduate Phi Beta Kappa in 1962.
After studying Psychology at Yale for a year as an NIMH Fellow headed for a PhD, he switched to the Theatre program at Wesleyan (Middletown, CT), working as a grad assistant, and earning an MA for Theatre in Production in 1965. Hanging out for the rest of the 60's at Cornell, he spent four years studying and doing theatre and film, but never submitted his thesis -- a chronicle of the relationship between Broadway and Hollywood in the decades before and after talkies took over. While at Cornell he managed the studio theatre, created several experimental productions, house-managed film series, and acted now and then. A favorite role was Lanthorn Leatherhead "Master of Motions", the fairground puppeteer in Ben Jonson's "Bart'l'mew Faire".
Leaving Ithaca, the Professor taught at Cal. State/Long Beach during the year Reagan shut down state campuses to stifle dissent, then returned East to teach technical theatre for two years at Rutgers. When New Jersey rejected their first income tax and the University budgets were slashed, Will decided he'd been in school too long and came up to Boston to concentrate on puppetry, and became a Punch Professor.
He became part of the technical staff at the still-missed Orson Welles Complex, but it wasn't long before he was back to teaching at Pine Manor College in Brookline: building scenery, directing musicals, and lecturing on Theatre for Young Audiences. He also continued performing various versions of the traditional "Tragical Comedie and Comical Tragedie of Punch and Judy" as Boston's senior Punch Professor. He taught at Boston Conservatory, Wheelock College, and Newton North High, and directed the Gateway Puppeteers in Brookline.
In the '70s and '80s Will worked on the first decade of FIRST NIGHT, ran two editions of Summer StART at Fort Point Channel, and then for the Cambridge Arts Council was Technical Director for the Cambridge River Festival, while supervising Arts Lottery projects and other community efforts.
Will was a founding board member and Technical Director for the first years of Boston's Playwrights' Platform, and active in the ATA, NETC, and the Puppeteers of America, Boston Area Guild, Ch #9 thereof. He was also on the advisory board of the late lamented Boston Computer Society, and could be found by old friends at the MIT Electronics Flea Market and BMUG meetings. Will's reviews of Boston-area theatre can be found on AisleSay.com (a national compendium), Larry Stark's Theater Mirror (a local resource), and his own site ON THE AISLE. He was part of the Independent Reviewers of New England's (IRNE) Awards committee, and a tireless advocate for good work under Spartan conditions in obscure venues.
Memorial plans so far include:
The Cambridge Arts Council at the Cambridge River Festival:
Mini parade at 5:00pm on Saturday, June 16, 2007 on the Festival site celebrating Will Stackman and Ritchie Goldstein, junk percussionist extraordinaire who was a part of many Boston area festivals, most notably Spontaneous Celebrations' Wake Up the Earth. Includes Puppeteers Cooperative, stiltwalkers & drummers.
Memory Wall -- Bring your contribution -- a note, a sign, a photo, a puppet, to place on a Community Bulletin Board celebrating Will -- or carry it in the parade.
Play Reading -- Will wrote some 10 minute plays in recent years. If there is interest, we have a beautiful little park that could be used at 4:00pm if actor/director volunteers come forth to read them. Contact Jane Beal, Cambridge Arts Council, 617-349-4381 jbeal@CambridgeMA.gov
Playwrights Platform at Boston Playwrights Theatre:
A first annual Will Stackman Award for Excellence in Directing Award will be voted and presented at the Platform's Annual New Play Festival wrap party after the final 8pm shows Saturday June 16, 2007.
Puppet Showplace in July:
There will be a Memorial at the Showplace in Brookline Village in July, to be organized by Marianne Donnelly and Kris Higgins. Details TBA on the www.TheaterMirror.com web site.
---
Dec 16, updated Dec 22, 2006 - Many significant people in Cambridge civic life left us recently. Here are a few who I have known:
Thomas Coates, Dec 19 - former city councillor and a very decent man. I remember well my conversation with him about how racial politics were played out among the city's liberal elite. He ran for City Council in the 1961 through 1971 elections and again in 1975 and was elected in 1963, 1965, and 1969. The Cambridge Chronicle has a letter from his wife Ceoria and son Thomas. An excerpt: "Born in Flint, Michigan, most knew him as 'Don' or 'Donald', although he had no middle name. He spent the majority of his life in Massachusetts where he attended law school; before holding a variety of positions, inclusive of answering the call of public service for the City of Cambridge, working in the Hotel Industry .... He also worked at the Equal Employment Opportunity Commission. His last fifteen years of professional employment were spent as Director of Personnel at Fitchburg State College in Fitchburg, MA. He retired in 1988."
Isabella Halsted, Dec 13 - perhaps the single greatest advocate for the creation and preservation of Riverbend Park, the section of Memorial Drive that is closed to traffic every weekend during the warm weather months.
Rusty Drugan, Dec 7 - Election Commissioner, friend and ally in the modernization of Cambridge's election system.
Berle Breny, Dec 5 - Long-time Cambridge activist and two-time candidate for City Council (1969 and 1977). I'll always remember Berle on her bicycle and her persistence in making her points about proportional representation, ballot initiatives, and Article 48 of the Massachusetts Constitution.
Ted Carpenter, Dec 4 - Planning Board member, an active participant in the Main Library expansion study committee and in other Mid-Cambridge matters.
Joseph Harrington, Oct 9 - President of the Cambridge Water Board and a world-renowned expert in public health. I'll not forget our many conversations when we would run into each other at the recycling center in the Public Works yard.
Dec 7, 2006 - I just learned that Rusty Drugan, a friend and a positive voice on the Cambridge Election Commission, passed away this afternoon. Rusty could always be counted on to understand the technical issues involving Cambridge's PR elections. He joined the Election Commission in the mid-1990's at about the same time that I began my service with the Technical Working Committee for Computerization of the Cambridge Elections (TWCC). Rusty was one of the most decent fellows you would ever want to meet. He will be greatly missed by all of his friends and colleagues.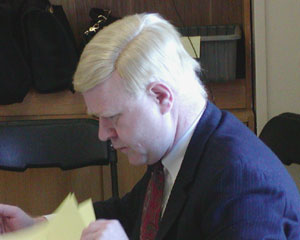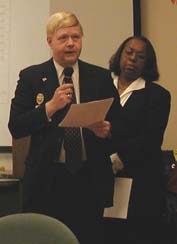 DRUGAN, Wayne A. "Rusty" Jr.
Died at home in Cambridge, Massachusetts, on Thurs, Dec 7, 2006. Beloved son of Nora K. Marcks of Valley City, North Dakota & the late Wayne Drugan. Brother of Manfred Drugan & his wife Janice Drugan of Valley City, Patricia Robbins & her husband Bill Robbins of Cavalier, North Dakota; Sharon Miller & her husband Dale Miller of Minneapolis, Minnesota. Uncle to many nieces and nephews. Executive Director of New England Independent Booksellers Association from 1992-2006 and a Republican Election Commissioner for the City of Cambridge from 1995-2006. Arrangements by A. J. Spears Funeral Home, CAMBRIDGE, MA, & Oliver-Nathan Funeral Home, Valley City, North Dakota. Burial Services will be held in Valley City, North Dakota. In lieu of flowers, donations may be made to the American Cancer Society, Pancreatic Cancer Research, 30 Speen St., Framingham, MA 01701.
A.J. Spears Funeral Home, 617-876-4047
Dr. Joseph Harrington, 69, president of the Cambridge Water Board, passed away on October 9, 2006. The Cambridge Chronicle has additional details. Joe served on the Harvard faculty for 42 years. He was one of those great Cantabrigians who have served above and beyond the call of duty voluntarily as a member of one of Cambridge's boards and commissions. He served with distinction for the best interests of the city during a time of significant enhancement of Cambridge's water infrastructure. As Chris Helms of the Chronicle writes, "raise a glass of good Cambridge water to his memory."
Daniel J. Hayes, former Mayor of Cambridge
In Cambridge, Sept. 12, 2006. Devoted husband of Anita (Kalt). Dear father of Daniel of Framingham, John of Cambridge, Ann-Marie Hayes Aidala of Wayland. Loving grandfather of Sabrina Hayes, Chase Hayes and Darian Hayes Aidala. Brother of William of San Diego. Funeral from the Keefe Funeral Home, 2175 Mass Ave., North Cambridge, on Saturday at 9:00am. Funeral Mass in St. John's Church at 10:00am. Relatives and friends invited. Visiting hours Friday 4-8pm. Parking at Pemberton Farms. In lieu of flowers, donations may be made to St. John's Renovation Fund. Former Mayor City of Cambridge and School Committee and City Council Member. 55 year owner of Hayes Oil. Visit www.keefefuneralhome.com
Daniel Hayes was elected on his first run for School Committee in 1957 and reelected in 1959. He served on the School Committee from 1958-1961. He was elected to the City Council in 1961 and reelected in the next three municipal elections before being defeated in the 1969 election. He served on the City Council from 1962 to 1969 and served as Mayor for the 1966-1967 term, succeeding Ed Crane.
Addendum: Fred Salvucci's letter about Mayor Hayes in the Boston Globe (Sept 23, 2006)
A mayor with a talent for coalition
The September 16 obituary of Dan Hayes, mayor of Cambridge in the late 1960s, missed a significant achievement. Hayes helped weave the multiethnic, right-left coalition that stopped the Inner Belt highway from displacing more than 2,000 households and 3,000 jobs. This in turn helped persuade the governor, Frank Sargent, to shift strategies away from urban disruption and toward community-compatible transit and roadway solutions, and ultimately changed national transportation policy to allow the use of federal funds for transit as well as highways.
I am not surprised that this aspect of Mayor Hayes's career was not mentioned, because he preferred to let others take credit. Prior to his involvement, opposition to the Inner Belt was a given in Cambridge, but "us vs. them" politics produced nothing but a lot of eloquent speeches. Hayes's diligent work bringing together diverse community leaders and academics provided the broad coalition that led Sargent to change course. In doing so, Hayes not only helped bring about a more humane and environmentally sustainable transportation policy, he was one of the early leaders of defining community as inclusive, broad-based coalitions that have a better chance to win.
Fred Salvucci, Boston
The writer was transportation secretary during the Dukakis administration.
Mary Lou McGrath, 73; was school chief in Cambridge (by Gloria Negri, Boston Globe Staff, June 27, 2006)
Mrs. McGrath died on Friday, June 23, at her West Harwich home on Cape Cod.
Excerpts:
"Mary Lou was a leader of education in Massachusetts," David Maher, former Cambridge School Committee member and city councillor, said yesterday. "She was the most compassionate of educators and hard-working. She never forgot her roots. She took great pride in the fact that she would go to the grocery store for milk and bump into the parents of Cambridge students. She was a huge supporter of parental involvement in the schools. She would say they were her eyes and ears in the community."
As superintendent, Maher said, she oversaw the rebuilding of several schools. "At the time she was superintendent," he said, "our enrollment was nearly 9,000, compared to today's less than 6,000. We were struggling, because we were basically trying to find places to put the kids."
Prior to becoming superintendent, Maher said, Mrs. McGrath "played a very significant role" in the desegregation of Cambridge schools. Cambridge avoided the court-enforced busing imposed on Boston in the 1970s, Maher said, "by coming forward with a voluntary desegregation plan, and Mary Lou was the leader of that plan. Cambridge, in a way, got away from neighborhood schools and moved to magnet schools all over the city, tailored to meet individual needs and desires."
A Mass will be said tomorrow (June 28, 2006) at 10am in St. John Church in North Cambridge. Burial will be in Cambridge Cemetery.
McGRATH, Mary Lou (Murphy) of Cambridge and West Harwich. June 23, 2006.
Devoted wife of the late Joseph Murry McGrath. Beloved sister of Lorraine Touchette and her husband Charles, Charles Murphy and his wife Elizabeth, George Murphy and Joyce Altomare. Sister in law of Linda Murphy. Cherished aunt of loving nieces and nephews. Faithful and caring friend of many. Former Superintendent of Schools, Administrator, and teacher in the Cambridge Public School System for 41 years. Faculty member of Lesley University. Funeral from the Keefe Funeral Home, 2175 Mass Ave. NORTH CAMBRIDGE, Wednesday at 9am (June 28). Funeral mass at St. John's Church at 10am. Relatives and friends invited. Visiting hours Tuesday 4-8pm (June 27). In lieu of flowers donations may be made to the Home for Little Wanderers, 271 Huntington Ave., Boston, MA 02130. Online condolences keefefuneralhome.com.
---
Former Cambridge City Councillor Gaspard d'Andelot Belin passed away on April 15, 2003. "Don" Belin was elected to the City Council in 1961 when, arguably, CCA voters took the election of two-term City Councillor Cornelia "Connie" Wheeler for granted. Belin resigned during his term to take a position in the Kennedy Administration. (He was McGeorge Bundy's brother-in-law.) Connie Wheeler was elected to fill the vacancy on Belin's redistributed vote. Wheeler was reelected in 1963, 1965, and 1967. The other 1961 election winners were Walter Sullivan, Edward Crane, Daniel Hayes Jr., Joseph DeGuglielmo, Bernard Goldberg, Alfred Vellucci, Pearl Wise, and Andrew Trodden.
Don Belin is also associated with the Belin Decision by the Mass. Supreme Judicial Court. The state legislature had recently abolished Chapter 54A of the Mass. General Laws which allowed Massachusetts cities to use proportional representation in their local elections. Statute 1972, c. 596 also required that a question regarding a change to plurality voting be placed on the Cambridge ballot. This was challenged by Belin and others as a violation of Article 89 of the Amendments to the Massachusetts Constitution (Right of Local Self-Government). The SJC ruled in favor of Belin and the question was not placed on the Cambridge ballot. Cambridge continues to use PR in its local elections to this day, the only city in Massachusetts (and the USA) that continues to do so. Recent years have brought renewed interest in proportional representation and preferential ballots, e.g. instant runoff voting, in the United States.
---

Billy Jones takes a seat in the Mayor's chair (December 1999)

On Monday, Nov 11, 2002 Cambridge lost one of its most irreplaceable characters, William C. Jones. One of the best known local figures in all of Cambridge (and many parts of Boston and elsewhere), Billy Jones was a perennial City Council candidate, he regularly gave public testimony on a wide range of matters before City Council (the podium is named after him), he owned several old fire engines and knew about the fire apparatus of most cities in Eastern Massachusetts, and he managed the North End's Roma Band. He once worked for the Boston Elevated Railway Co. as well as in nightclubs in old Scollay Square. He was a local legend and a friend.

Less than a month earlier, Cambridge lost one of its other local legends - Al Vellucci. With the passing of Bill Jones and Al Vellucci, we have lost two of the great oral historians of Cambridge and two of its most colorful and well-known personalities.

Bill had been diagnosed with cancer some time ago but chose to discontinue chemotherapy. He knew his days were numbered and accepted his fate. What was probably the most difficult thing for him was when he suffered a stroke earlier this year that left him incapacitated. For a man who had walked day and night throughout the city for half a century and who until recent years had been to the hospital just once in his life, this must have been intolerable.

If ever you needed to find out about something that had happened in Cambridge over the last 60 years, you could count on Billy to give a colorful story (with occasional poetic license) on whatever you asked about or whatever Billy felt like talking about at that moment. He was not one to hide his opinions, especially at the Budget Hearings each Spring. His most frequent targets in recent years were the Traffic and Parking Department and the Election Commission. Many have credited Billy for the petition campaign to maintain the name of Joe Maynard when the Fletcher and Maynard Schools merged to form the Fletcher-Maynard Academy. Paradoxically, Billy would often refer to the Maynard School as "the old Roberts School", a practice shared by many long-time residents.

I first met Billy over 20 years ago when he would walk by my house every day with his dog Oscar. Bill had a succession of dogs over the years and he named most or all of them Oscar. He was probably my first connection to local politics in Cambridge. He knew every one of the longtime residents in my neighborhood. He asked about them and they asked about him. The remarkable thing is that many other people from all parts of Cambridge would tell the same story.

According to City records, Bill Jones was born on September 23, 1929.

Boston Globe obituary by Emma Stickgold (where Bill's age is reported as 73)
Harvard Crimson story by Sarah Bishop (where Bill's age is reported as 82)






Bill Jones at the podium



Surrounded by city councillors and City Hall staff at the December 1999 dedication of the William C. Jones podium
---

Mayor Emeritus Alfred Vellucci passed away on Thurs, Oct 17, 2002.

Some of you may remember the Cambridge City Hall Centennial when Mayor Vellucci had coins struck for the occasion. The front of the coin featured the mayor with City Hall on the reverse.