Cambridge InsideOut - January 5, 2016
This week's guest: Vice Mayor Marc McGovern
This week's preferred topics:
1) Images from Around Town
2) Election of the Mayor and Vice Mayor; Election of School Committee Vice Chair
3) Rep. Jay Livingstone to seek State Senate seat (Petruccelli district) [Map of State Representative Districts (PDF)] [Map of Senate Districts (PDF)
4) Accomplishments of the 2014-15 City Council and Unfinished Business (things begun and goals not yet achieved)
5) Priorities and Challenges for 2016-17 City Council
6) City Council Committees - Who wants what? Any changes to committees/rules?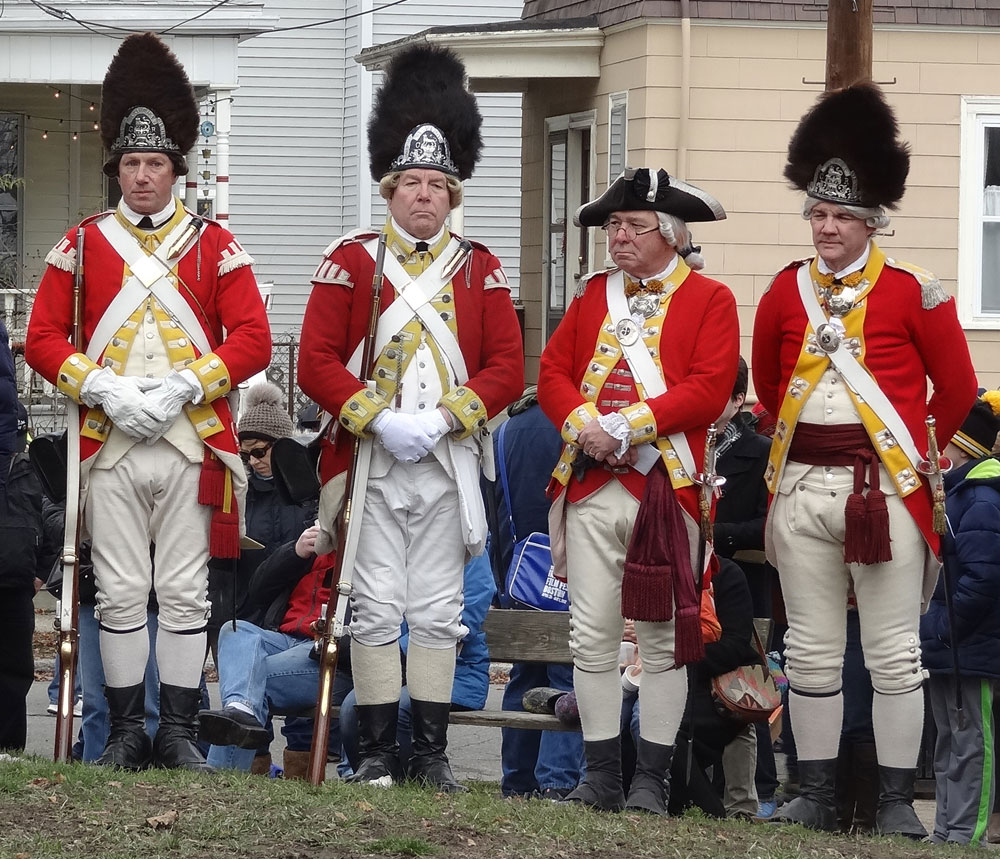 British Troops at Prospect Hill - Jan 1, 2016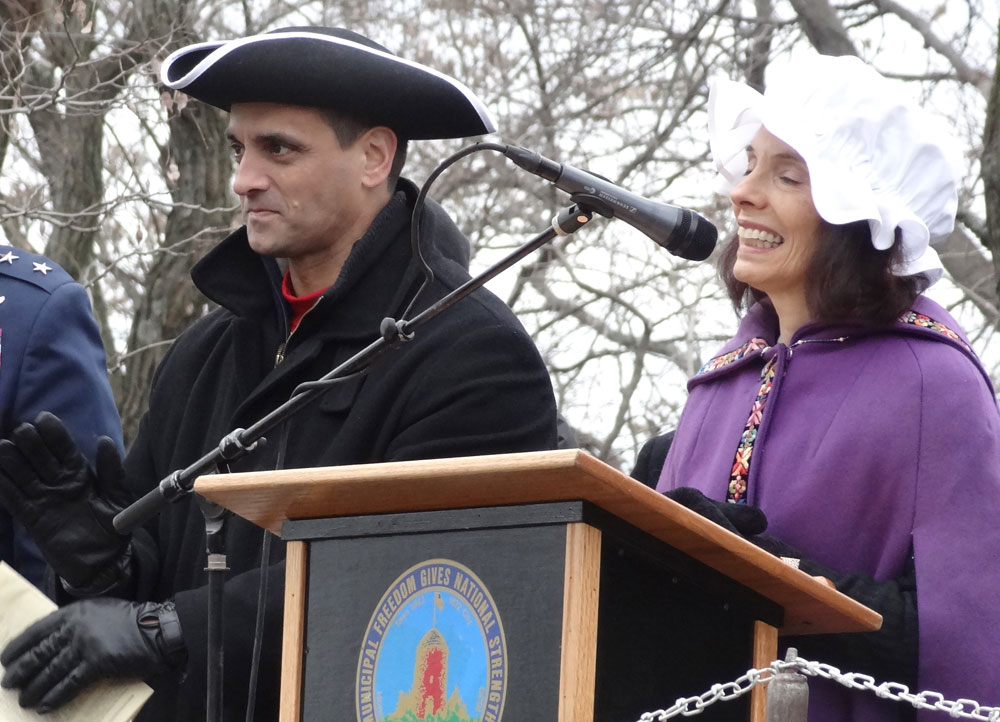 Somerville Mayor Joe Curtatone & Brandon Wilson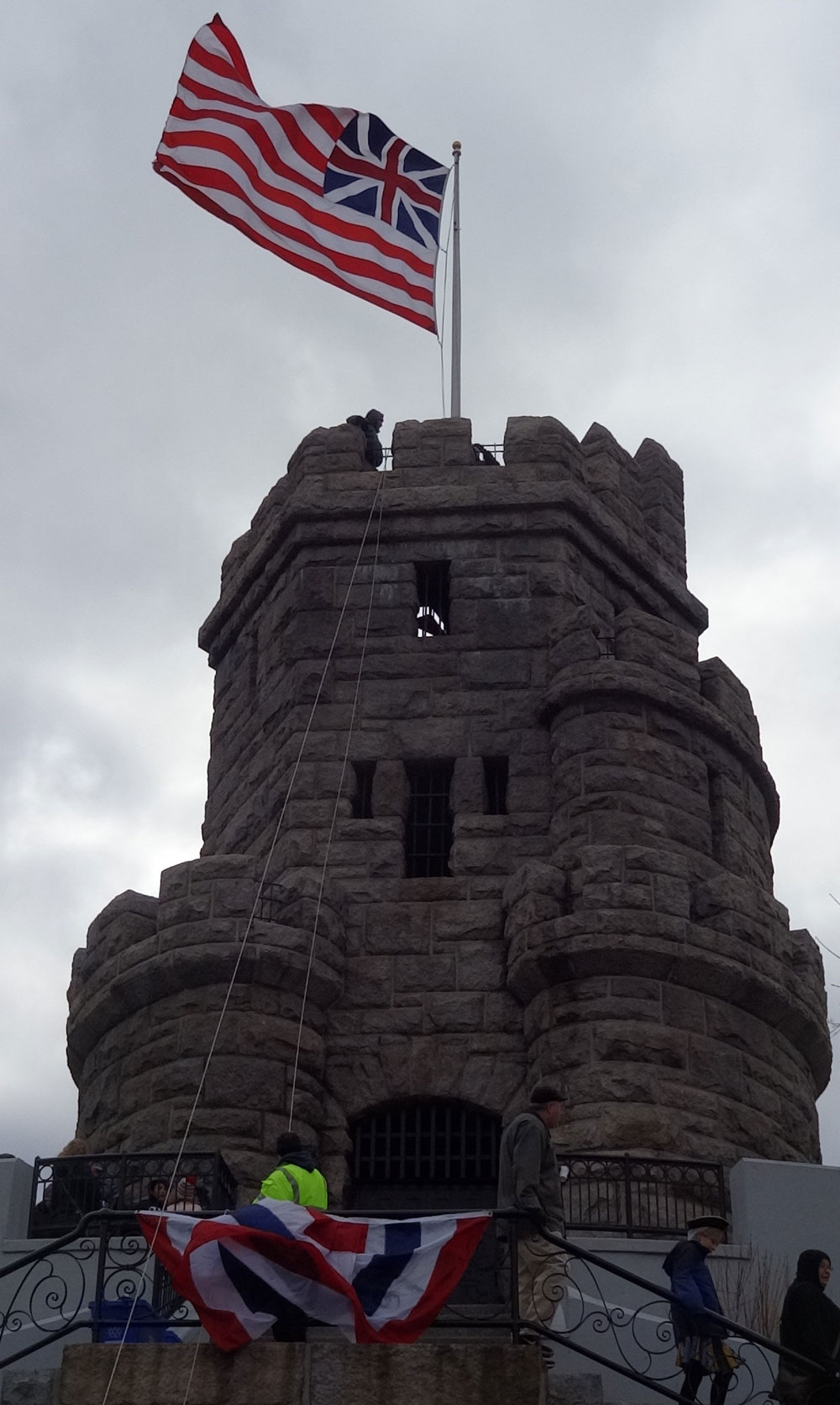 Raising of the Flag on Prospect Hill - Jan 1, 2016
---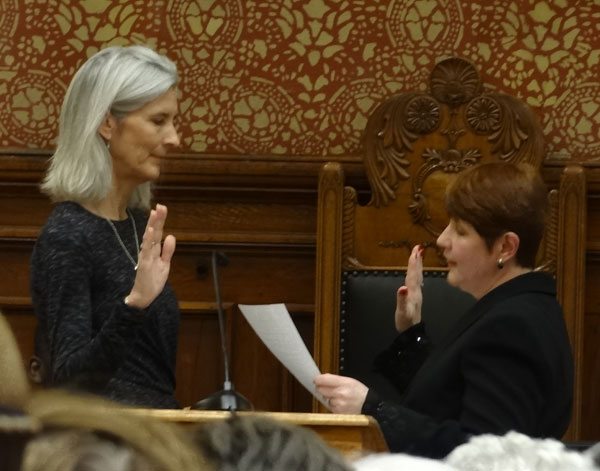 Swearing in of the newest councillor (Jan Devereux)

Mayor Simmons is sworn in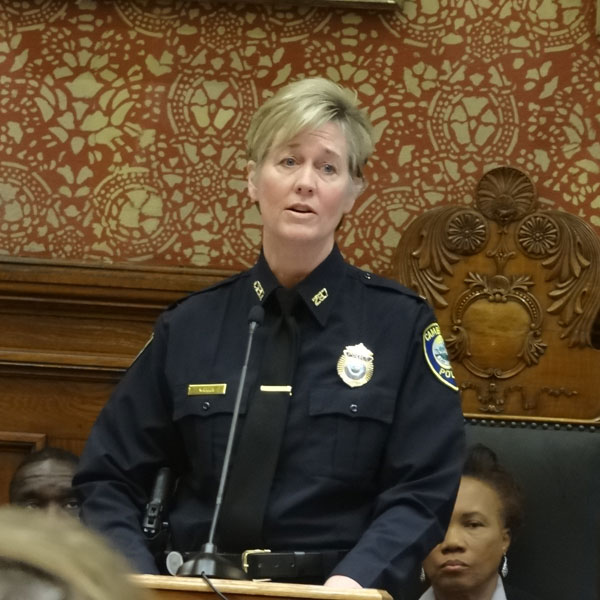 CPD Lieutenant Pauline Wells singing "Imagine" at the Inaugural Meeting
---
First Regular School Committee Meeting on January 5 at 6pm.
First Regular City Council meeting on Mon, Jan 11 at 5:30pm.
"Unfinished Business"
I – Housing
Barrett Petition – Accessory apartments, etc.
Affordable Housing Overlay – Citywide? Or not?
Future housing on Central Square parking lots?
Adjustments to Inclusionary Zoning required percentages
Vail Court?
II – Citywide Master Plan
Will it be the ultimate way to kick every can down the road "until the master plan is completed"?
Will it be cooperative or combative with people taking sides from the start and competing to pack the public meetings and serve on committees?
Will it be a competition between those who support transit-oriented development and density vs. those who support limiting growth, limiting heights, limiting density in the name of "livability"?
Representativeness of participants – will all points of view be represented?
Alewife early action item – will the current Concord-Alewife Plan be significantly altered to respond to those concerned about pace of housing growth in the area (and NIMBYism)?
Transportation in the Citywide Plan (likely to be renamed "Envision Cambridge": Will the discussion continue to be dominated by "bicycle as panacea" or will there be a more comprehensive view? Will any new connections be proposed over RR tracks, rivers, or one-way patterns? Will new modes like personal mobility devices be accommodated?
Will the end product have any fundamental recommended changes or will it be essentially an endorsement, more or less, of the way we are now doing things?
Will there be any movement on Central Square, the C2 Recommendations, or some alternative?
III – STEAM/STEM
Will there be any follow-up of discussions of the last year or so?
Will there be any actual jobs created or connections to jobs for Cambridge residents who actually need them?
Will we have simply created or grown another bureaucracy that drafts plans but delivers little benefit?
IV – Bans, Ordinances, and changes in City services
Curbside Organics Collection
Plastic Bag Ban - Checkout Bag Ordinance – when does it go into effect? Any glitches?
Polystyrene ban – when does it go into effect? Possible glitches, exemptions, recommended changes?
Anything else to be banned or restricted? Soda? Candy? Fatty foods? Meat?
V – Mass & Main
When will actual construction commence? Will there be disruptions?
Large stormwater storage tank to be built in parking lot behind Mass & Main site.
Will there be lawsuits to try to block project? More petitions?
VI – Foundry Building
When will building actually become available for use?
Programming in building – what fraction for non-profits, etc. and what fraction for revenue generation to support the whole building? Will there be controversies over decisions made by Advisory Committee and the Cambridge Redevelopment Authority?
VII - Volpe Site – Zoning and Possible Uses
Likely that current petition will be re-filed
How will competition between economics and possible housing/open space play out?
Will Volpe Center just stay there in same building for another 20-50 years?
VII – The "Sharing Economy"
Uber, Lyft, taxis – how will that dilemma be resolved? New regulation by City? By State?
AirBnB – will this be further regulated or will everybody run their overpriced condos as unofficial hotels?
IX – Miscellaneous other Cambridge-style initiatives that may happen or go nowhere
Publicly funded municipal elections
Voting rights for non-citizens in local elections
Shifting of political power to individual councillors via political aides, discretionary money, and differing interpretations of the City Charter
Changes to Residential Exemption, e.g. only for low-income people with requirement that residents prove their income to be eligible (very unlikely – authority of state)
$15 minimum wage (also unlikely except for City contracts and City workers – City lacks authority to set wages/prices except perhaps in declared emergency)
Proposed special status for "recognized groups" at Ordinance Committee meetings – opens up a wider discussion of legitimacy and representativeness of neighborhood associations, political advocacy groups, etc.
Proposal to have 11 full days of early voting for November election at precincts all across the city with staffing and security. A far better Order would have asked for a report from the Election Commission on how to best plan for Early Voting in accordance with changes in state law (as opposed to dictating to staff how this should be done).
Effect of new development in Union Square, Somerville on Cambridge traffic, housing availability and affordability, access to Green Line Extension (if it happens any time soon).
Will the current housing speculation bubble burst?
X – Civic Unity – Race, class, and the never-ending conflicts between different groups, neighborhoods, etc.
---