Cambridge InsideOut - June 28, 2016
Topics du jour:
1) Reduce and Recover: Save Food for People: June 28-29 Conference at Harvard Law School [Flyer for Event]
2) Death of cyclist Amanda Phillips in Inman Square area and murder of Anthony Clay, 49 on Harvard Street.
3) City presentation of possible reconfigurations for Inman Square roadways
4) City of Cambridge names new Director of Libraries, Maria Taesil Hudson McCauley
5) Sunday, June 26 Ribbon-Cutting at Cambridge Common and Mayor Simmons order re: Prince Hall monument
6) Envision Cambridge updates - next meetings June 29, Sept 28, Nov 16.
Also, Panel Discussion: Changes & Opportunities facing Cambridge on Thurs, June 30, 6:00-8:00pm, Cambridge Public Library, Main Branch, 449 Broadway.
7) Updates on search process for the next City Manager - Focus Groups met with GovHR USA during June 9-June 16.
Next Government Operations Committee meeting on Wed, June 29 (5:00pm).
8) Outdoor Lighting Ordinance
Manager's Agenda #5 (June 20). A communication transmitted from Richard C. Rossi, City Manager, relative to recommendations from the Outdoor Lighting Task Force that address the potential detrimental impact of outdoor lighting and propose solutions that diminish existing problems and address problems that may be created by new development. [Report][Proposed Ordinance (HTML)]
The Task Force was appointed Dec 2, 2013 and was originally expected to complete its report and draft Ordinance by Spring 2014. It clearly took a lot longer than that with many different iterations of the proposed Ordinance. It's worth noting that the Ordinance will apply not only to new construction but to all properties in Cambridge with several years to bring all properties into compliance with the Ordinance.
9) Local minimum wage?
Order #1 (June 13). That the Mayor convene a Task Force charged with establishing recommendations for the City Council on what the ideal minimum wage in Cambridge should be, and how to best implement this increase without creating unintended consequences in Cambridge or elsewhere. Mayor Simmons, Vice Mayor McGovern, Councillor Mazen, Councillor Toomey
I suppose one could argue that the Community Advisory Board on the Living Wage has already been working on this, but what's wrong with a little redundancy? In any case, it has already been established that the City Council does not have the authority to impose a citywide minimum wage. That could change if the state legislature chose to grant such authority, but there are plenty of good reasons why it would be better to maintain a uniform statewide minimum wage in addition to the federal minimum wage.
A more general discussion may be in order on just what things are appropriate for local control and which things are best left to the state legislature.
10) Labeling gas pump labels with information about environmental impact of burning fossil fuels
Order #5 (June 13). That the City Manager is requested to confer with the appropriate city departments to determine the feasibility of requiring gas pump labels with information about the environmental impact of burning fossil fuels at all gas stations in the City. Councillor Devereux, Councillor Mazen, Vice Mayor McGovern
Why stop there? I'm sure the authors of this Order may also wish to mandate appropriate labeling of beef products based on the same criteria. I'm just wondering what the gas pumps would say. Perhaps something like: "You are an evil bastard for using fossil fuels in your earth-killing machine. Shame on you!" I'm sure they'll also insist on placing signs in front of homes that use natural gas for heating and cooking declaring them to be unmutual enemies of the people.
11) State Senate voted in favor of S.2311 (now S.2327) on Thursday, June 9th to modernize the Commonwealth's zoning legislation. Now before the House
Increase multi-family zoning in communities across the state, leading to more of the homes we need.
Encourage the development of accessory dwelling units (ADUs) so that property owners can create housing for relatives or generate the rental income needed to help stay in their homes.
Special permits, which are a common approval process, would no longer require a supermajority vote.
Reforming the appeals process will reduce frivolous lawsuits and lengthy court battles over development, saving time and money for local government, taxpayers, and developers.
Order #13. That the City Council go on record in support of S.2327, an act promoting housing and sustainable development. Councillor Toomey
It will be interesting to see how much of this bill survives after all of the suburban legislators hack out all the really important provisions that might require their respective communities to share in the burden of providing affordable housing.
12) Free Food! - or political organizing
Order #12 (June 20). The City Manager is requested to confer with the appropriate departments to organize regular suppers on the second Saturday of each month, starting on the 13th of August, with free food for the Cambridge community in open public spaces throughout the various Cambridge neighborhoods. Councillor Mazen
Who pays for all the free food?
13) Municipal ID Cards?
Order #10 (June 20). The City Manager is requested to coordinate with the appropriate departments to determine the feasibility of introducing a municipal ID program in the city and respond to any and all community feedback regarding its possible implementation. Councillor Mazen, Vice Mayor McGovern
I seriously doubt that the cost of obtaining a state ID is prohibitive, and a state ID would be applicable outside of our small city. A program providing assistance in getting a state ID would make a lot more sense.
14) Updates on State Rep. and State Senate races, including Wed, June 8 Candidate Forum with Pat Jehlen and Leland Cheung (Second Middlesex)
Sen. Pat Jehlen vs. Councillor Leland Cheung (Second Middlesex - Senate)
Sen. Sal DiDomenico (Middlesex and Suffolk - Senate)
Sen. Joseph A. Boncore (First Suffolk and Middlesex - Senate)
Rep. Timothy Toomey vs. Mike Connolly (26th Middlesex - House)
Rep. Marjorie Decker vs. Leslie R. Phillips (25th Middlesex - House)
Rep. Jay Livingstone vs. Keith R. Anderson (8th Suffolk - House)
Rep. Jonathan Hecht (29th Middlesex - House)
Rep. David Rogers (24th Middlesex - House)
Note: There are no Republican, no Green-Rainbow, and no United Independent Party challengers for any of these seats.
---
This will be the last regular meeting of the City Council before the summer break. They won't reconvene until the Special Midsummer Meeting on August 1. Here are a few items that I found at least somewhat interesting.
Manager's Agenda #4. Transmitting Communication from Richard C. Rossi, City Manager, relative to the appropriation of $750,000 from Free Cash to the Public Investment Fund Public Works Extraordinary Expenditures account to pay for design services for the building located at 859 Massachusetts Avenue and a feasibility study for municipal facilities. [The interesting part is the statement that "The renovation project at 859 Massachusetts Avenue is estimated to cost approximately $5 million."]
I am curious about the costs. I can perhaps understand the $750,000 price tag if this includes a feasibility study for a range of municipal facilities (as opposed to just for this one building). What I cannot grasp is the statement: "The renovation project at 859 Massachusetts Avenue is estimated to cost approximately $5 million." Sure, as a municipal facility it will have to be made fully handicap accessible, and a lot of reconfiguration will be necessary for its new use. That said, it seems as though you could knock it down and build an entirely new building for well under $5 million. This estimate works out to nearly $1000 per sq. ft. I do hope at least one city councillor asks for some explanation of this estimated cost.
---
UPDATE: City Manager Richard Rossi explained at the meeting that the facilities study as well as the $5 million renovation cost will cover three buildings - the newly acquired 859 Mass. Ave. building as well as 831 Mass. Ave. (the Lombardi Building) and 3 Bigelow St. (currently used for transitional housing). One possible outcome is that 859 Mass. Ave. would be used for housing and 3 Bigelow St. would be converted municipal uses and possibly joined to an expanded 831 Mass. Ave. This actually makes a lot of sense and would be well worth the cost of renovation.
---
Manager's Agenda #8. A communication transmitted from Richard C. Rossi, City Manager, relative to Awaiting Report Item 16-29, regarding the implementation of the C2 non-zoning recommendations. [Report]
This update does include some timeframes for some of the more achievable and generally acceptable goals, but the involvement of the Central Square Advisory Committee (CSAC) in helping to shape this has been hampered by staff changes at CDD. Hopefully this will be resolved soon, and perhaps the CSAC may be useful in facilitating additional public dialogue. Lest the perfect become the enemy of the good, some of the more controversial and difficult-to-achieve stuff can probably wait. Meanwhile, a new zoning petition to implement some of the more universally acceptable C2 zoning recommendations is expected later this year.
Manager's Agenda #9. A communication transmitted from Richard C. Rossi, City Manager, relative to a communication from the Affordable Housing Trust relative to the Inclusionary Housing Study. [Report]
This is a great statement of support from the Affordable Housing Trust, but it's still not so easy to see how the economics of the proposed changes would work without at least some adjustment of the density bonus to cover the additional costs associated with increasing the inclusionary housing requirement to a full 20% of a new residential building.
Applications & Petitions #1. A zoning petition has been received from Healthy Pharms Inc., to amend the provisions of the Medical Marijuana Overlay district section 20.700 of the Cambridge Zoning Ordinance and Map.
You had to know this and other similar petitions were coming when the most recent borderline spot zoning change was made for the vicinity of Ellery St. and Mass. Ave. (Sage Cannabis). At some point the City Council will have to take a more comprehensive look at the Medical Marijuana Overlay district section of the Zoning Code instead of taking these one petition at a time. It may make more sense to just eliminate that section entirely and delegate the regulation of these facilities to the License Commission or other appropriate agency.
Resolutions #1-16. Congratulations to students elected for 2016-2017 to the CRLS student government and as representatives to the School Committee.
The CRLS student government voted earlier this year to use Ranked Choice Voting (and Proportional Representation) in their elections. I had the honor of tabulating the votes for them using the same software that the City of Cambridge uses in its municipal elections. Congratulations to all the winners!
Order #1. Declare that the five black marble slabs that comprise the perimeter of the Prince Hall Monument, which were mined in Africa and now are located upon the historic Cambridge Common, represent the more than 5,000 Black men who helped fight for this country's independence during the Revolutionary War. Mayor Simmons
This is one of the reasons I really love Mayor Simmons. She knows and cares about history - especially local history. It was Mayor Simmons who several years ago was responsible for bringing the Prince Hall Monument to the Cambridge Common.
Order #8. That the City Manager is requested to report back to the City Council regarding the feasibility of the City of Cambridge filing its own home rule petition regarding reduced speed limits in thickly settled areas in conjunction with the City of Boston's current efforts. Councillor Carlone, Councillor Devereux, Councillor Cheung
Boston and Cambridge filing Home Rule petitions to be able to adjust some speed limits is not the ideal way to do this. What is really needed is for the Massachusetts Legislature to amend the Massachusetts General Laws so that there are more distinctions than just "thickly settled areas" in determining local speed limits. For example, a one-way street that is parked on both sides with a relatively narrow travel lane (like many Cambridge streets) should be declared a "neighborhood street" (or something like that), and it should have a speed limit of no more than 20-25 mph. There are other streets that by their very geometry should also be put in this category without having to carry out a detailed traffic study to justify the reduced speed. This should be established statewide. The 30 mph standard is still perfectly fine for many streets. All of Cambridge is "thickly settled", but not all roads in Cambridge can safely accommodate the same speeds.
Order #9. That the City Manager is requested to work with the appropriate departments to determine the feasibility of implementing a truck ban on Prospect Street during certain times of the day, or to otherwise mitigate the impact of the trucks utilizing this street. Mayor Simmons
Heavy truck traffic on Prospect Street (except for local deliveries) has been banned for a long time.
Order #10. That the proposed addition to Title 6, entitled "Animals," regarding the restriction on the sale of animals in pet shops be referred to the Ordinance Committee for a public hearing. Vice Mayor McGovern, Councillor Carlone
Many people choose to seek pets from local shelters, but it's really wrongheaded to unfairly restrict the ways a person can obtain a pet. The proposed ordinance would require that "A pet shop may offer for sale only those birds, mammals, or reptiles that the pet shop has obtained from or displays in cooperation with... an animal care facility... or... an animal rescue organization." A simpler ordinance would simply require that any such sales be accompanied by appropriate documentation of the source of the animal up for adoption/sale.
Not on the Agenda, but important:
This past Thursday (June 23), a Cambridge cyclist (Amanda Phillips) was killed on Cambridge Street near Inman Square. The indications are that the cyclist was riding close enough to parked cars that when a driver opened a car door into the path of the cyclist this caused her to fall to the street where she was then fatally struck by a motor vehicle. The incident was eerily similar to a incident in July 2001 when a woman (Dana Laird) was killed in Central Square. (My photos of that day were actually subpoenaed in the subsequent civil case.) Though there are some serious issues associated with traffic safety in Inman Square (especially for cyclists and pedestrians), this fatality is not directly related to those issues. This could just as well have happened elsewhere. Is there anything that can be done to prevent such an incident in the future?
There is no one right answer to this question. For starters, cyclists should never ride close to parked cars. Motor vehicle operators should always check and double-check before opening doors into a travel lane. Some will argue that the only solution is to move all cyclists off the roads so that they become the sole domain of motor vehicles. I disagree. There is a place for separate facilities, such as twisting roads and places where there is a great speed differential between bikes and motor vehicles (like along Memorial Drive or any DCR parkway), but in a local setting the best streets are still shared streets where all vehicles are clearly visible to each other. We have to do a much better job of educating cyclists and motor vehicle operators about how to safely operate their vehicles.
---
UPDATE: There was plenty of public comment at this meeting in response to the death of cyclist Amanda Phillips in the vicinity of Inman Square - much of it arguing for the need of "separated bike lanes" or "cycle tracks" that would remove cyclists from the regular travel lanes on Cambridge Street. However, the well-circulated description of what happened may not actually coincide with the facts. It has now been reported that this may not have been a simple case of a cyclist riding along a road when a door was opened into her path. It may actually be the case that Ms. Phillips was transitioning from the sidewalk into the street when she came around the parked car and either struck the door or swerved to avoid it. If this turns out to be the case, then the driver may well have checked for cyclists and saw none prior to opening the car door. We'll have to wait to see the report of the investigation before knowing exactly what happened next. This is important because the primary objection to cycle tracks is that they may actually be more dangerous at intersections and driveways by obscuring cyclists from the field of view of motorists - and there are plenty of intersections and driveways along that stretch of Cambridge Street.
---
There was also another murder (Anthony Clay, 49) in The Port on Friday night/Saturday morning on Harvard Street across from Greene-Rose Park. This neighborhood, and especially the area on or near Windsor Street has been the site of several murders over the last few years. We're all hoping for justice to be served in this latest murder, but at what point do we say "Enough is Enough"? We can "Envision Cambridge" from now until eternity, but it doesn't really mean much when the most basic human right is denied. - Robert Winters
Cambridge Commission for Persons with Disabilities Vacancies
Application Deadline Extended to July 22, 2016
Cambridge City Manager Richard C. Rossi is seeking persons interested in serving on the Cambridge Commission for Persons with Disabilities (CCPD) advisory board. Made up of 11 Members who serve three-year terms in a volunteer capacity, the CCPD board meets on the second Thursday of every month at 5:30pm.
CCPD seeks to build a membership that reflects the cultural and racial diversity of the City, is cross-disability in nature and representative of the different geographical areas of the community. Members must be current residents of Cambridge.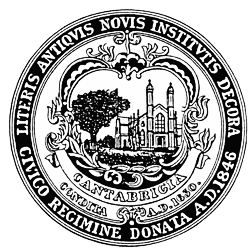 CCPD works dynamically to maximize access to all aspects of Cambridge community life for individuals with disabilities, and strives to raise awareness of disability matters, to eliminate discrimination, and to promote equal opportunity for people with all types of disabilities – physical, mental and sensory. CCPD members are expected to work with other members and CCPD staff to fulfill the goals and objectives of the CCPD Ordinance (CMC Chapter 2.96). CCPD members are expected to attend monthly meetings, participate in subcommittees, and work on various short and/or long-term projects, as needed.
For more information, contact Kate Thurman, Cambridge Commission for Persons with Disabilities at ccpd@cambridgema.gov or 617-349-4692 (voice) or 617-492-0235 (TTY). Interested persons should submit a letter by Friday, July 22, 2016 describing their relevant experience and the kinds of disability-related issues or projects that interest them (along with a résumé if possible) to:
Richard C. Rossi, City Manager
City of Cambridge
795 Massachusetts Avenue
Cambridge, MA 02139
Fax: 617-349-4307
E-mail: citymanager@cambridgema.gov
---
City of Cambridge names new Director of Libraries, Maria Taesil Hudson McCauley
McCauley returns to Cambridge to serve as Director of Libraries after building her library career at Northeastern University, the Somerville Public Library and the Santa Monica Public Library for over 17 years.
June 21, 2016 – The City of Cambridge and the Cambridge Public Library Board of Trustees announced the appointment of Maria Taesil Hudson McCauley to serve as Director of Libraries. She replaces Susan Flannery who retired in April. McCauley comes to Cambridge from the Santa Monica Public Library where as Director of Libraries she managed five branches and a staff of over 200 employees.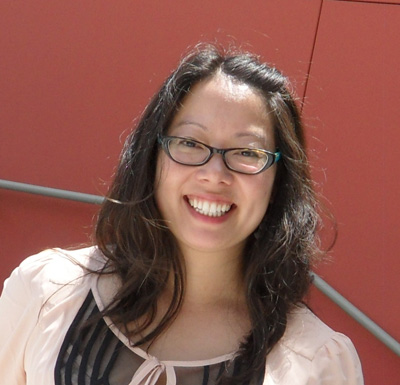 "Her interests and experience are wide ranging: fostering early literacy and computer literacy; working with dual language learners, low-income populations and teens; and ensuring new immigrants receive the assistance needed for navigating the system," said Richard C. Rossi, City Manager of the City of Cambridge. "Maria has the knowledge, abilities, and energy to continue the long tradition of excellent leadership for the Cambridge Public Library."
McCauley began her career at Cambridge Public Library (CPL) in Circulation Services and as a Reference Librarian. She quickly rose through the ranks, showcasing her talents for leadership and innovation in libraries.
"I am thrilled to return to where I first got hooked on a career in libraries-- at the Cambridge Public Library," said McCauley. "CPL is recognized as a leader in providing outstanding library services for all. I look forward to joining an inspired team of colleagues, volunteers and a diverse city of readers and learners to build upon CPL's important programs and services and to look toward the future."
The Cambridge Public Library opened in 1889 to provide free access to information for its citizens and currently boasts over 82,000 library card holders and circulates over 1 million books each year at 6 locations.
McCauley will usher in a new era of libraries in Cambridge. She will start her new post on August 23, 2016. CPL will announce an open house to the community at a later date so that Cantabrigians will have a chance to meet their new Director of Libraries in person.
Maria Taesil Hudson McCauley Bio:
Maria McCauley (or Ms. McCauley) has served as Director of Libraries for the City of Santa Monica since 2014. She began her library career 17 years ago at the Cambridge Public Library in Circulation and Reference Services. Over the course of her career, she advanced through several library positions at Northeastern University. Prior to moving to Santa Monica, she served as the Director of Libraries for the City of Somerville and was active in the Minuteman Library Network.
Maria received a Bachelor of Arts from Ohio Wesleyan University, a Master of Library and Information Science from the University of Pittsburgh and is a PhD Candidate at Simmons. She is an elected American Library Association (ALA) Councilor-At-Large. Her research has been published in College & Research Libraries, Library Management and portal.
---
Featured recent stories in the Cambridge Chronicle (the paper of record):

'Too good for this earth:' Memorial grows for Cambridge woman killed on bicycle (June 27, 2016 by Amy Saltzman)
Cambridge man shot, killed in The Port (June 25, 2016 by Amy Saltzman)
CPA funding serves as major supporter of Cambridge's affordable housing programs (June 24, 2016 by Natalie Handy)
Cambridge Dads podcast offers stories, advice to fathers (June 24, 2016 by Natalie Handy)
Bicyclist dies after collision with truck in Inman Square in Cambridge (June 23, 2016 by Amy Saltzman)
60 SECONDS: Uptick in package thefts, tree protection discussed at City Council (June 24, 2016 by Natalie Handy)
Cambridge Housing Authority completes financing for program (June 21, 2016)
First section of Grand Junction Path completed in Cambridge (June 20, 2016 by Natalie Handy)
Community outlines job description for new Cambridge city manager (June 20, 2016 by Natalie Handy)
Crime reaches historic low in Cambridge (June 17, 2016)
Sen. Jehlen and challenger Cheung face off at forum in Cambridge (June 16, 2016 by Natalie Handy)
Violence plagues MONROE nightclub in Cambridge despite attempts to rebrand (June 15, 2016 by Amy Saltzman)
Police look to identify two suspects in Monroe nightclub shooting in Cambridge (updated June 14, 2016 by Amy Saltzman)
Backlash over Indigenous People's Day prompts vote for Italian Heritage Day (June 15, 2016 by Natalie Handy)
Cambridge city manager search begins with public forums, drop-in sessions (June 13, 2016)
'Heartfelt farewell:' Cambridge graduating class to be remembered for activism, thoughtfulness (June 10, 2016 by Natalie Handy)
Editorial: Massachusetts anemic democracy (June 10, 2016)
Affordable housing proposal for artists amended to be more inclusive (June 10, 2016 by Natalie Handy)
Columbus replaced with Indigenous People's Day in Cambridge (June 8, 2016 by Natalie Handy)
CRLS basketball team honors Davonte Neal's family with championship ring (June 6, 2016 by Wayne Gethers)
Vice Mayor column: Now is the time to get involved in shaping Cambridge's future (June 6, 2016 by Marc McGovern)
Cambridge releases report on citywide energy, water use (June 5, 2016)
Connolly up for 'big challenge' in race against Cambridge incumbent Rep. Toomey (May 31, 2016 by Natalie Handy)
Cambridge DPW holds Commissioner's Award ceremony (May 30, 2016)
Community to decide how to spend $700K in Cambridge's third Participatory Budget (May 20, 2016)
MIT plan for Kendall Square transformation approved (May 18, 2016 by Natalie Handy)
Envision Cambridge feedback reflects need for housing solution (May 18, 2016)
'Paul's' Newtowne Variety closes in The Port after 55 years in Cambridge (May 18, 2016 by Natalie Handy)
---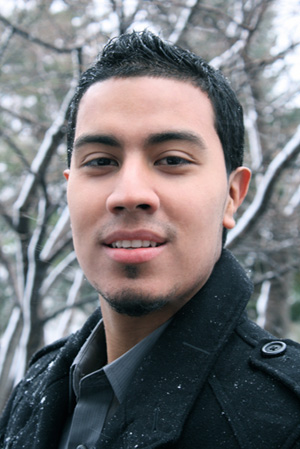 Stories written by Luis Vasquez for the Cambridge Chronicle:
Q&A: Albert Pless helps lead men's health advocacy in Cambridge (June 10, 2016)
Q&A: Couple to open martial arts school in West Cambridge (June 3, 2016)
Q&A: Acting Cambridge police commissioner, Christopher Burke (May 23, 2016)
SPOTLIGHT: Alissa Musto, Miss Cambridge 2016 (May 13, 2016)
SPOTLIGHT: Suzanne McKenzie, executive director of Breakaway Foundation (Apr 29, 2016)
SPOTLIGHT: Cambridge Vice Mayor Marc McGovern (Apr 22, 2016)
SPOTLIGHT: Phil Rizzuto, new owner of Lizzy's Ice Cream (Apr 7, 2016)
SPOTLIGHT: Lance Dottin, head coach, Cambridge Rindge boys basketball (Mar 31, 2016)
Bridging the Gap column: Tsarnaev is paying for two (May 22, 2015)
Bridging the Gap column: Tsarnaev should write a book (May 14, 2015)
Bridging the Gap column: The Boston Bomber finally cries (May 5, 2015)
Bridging the Gap column: Tsarnaev's middle finger is back to haunt him (Apr 28, 2015)
Bridging the Gap column: Is Tsarnaev paying for sins of his brother? (Apr 14, 2015)
Bridging the Gap column: Dzhokhar Tsarnaev should live (Apr 7, 2015)
Bridging the Gap column: Tsarnaev's plea for help serves as a reminder (Mar 31, 2015)
Bridging the Gap column: Tsarnaevs at odds over homeland (Mar 23, 2015)
---
CIVIC CALENDAR
Tues, June 28
3:00pm The City Council's Ordinance Committee will conduct a public hearing to discuss the parameters for a potential zoning proposal that includes the Volpe Transportation Systems Center. (Sullivan Chamber)
7:00pm Planning Board meeting (2nd Floor Meeting Room, City Hall Annex, 344 Broadway)
General Business
1. Update from the Community Development Department
2. Adoption of Planning Board Transcripts
Public Hearing
7:00pm (continued) PB#309, 95 Elmwood Street, special permit to demolish the existing building, and construct a new 34 unit residential building with approximately 480 square feet of retail and 34 underground parking spaces pursuant to Section 19.20. The applicant is 95-99 Elmwood Street, LLC.
General Business
3. Pre-Application discussion of the proposed MXD Infill Development Concept Plan
7:00pm June meeting of A Better Cambridge (ABC) (Citywide Senior Center, 806 Mass. Ave.)
Wed, June 29
3:00pm The City Council's Ordinance Committee will conduct a public hearing to discuss an amendment to the Municipal Code in Chapter 8.28 entitled "Restrictions on Youth Access to Tobacco Products and on Smoking in Workplaces and Public Places by amending Section 8.28.050 entitled "Definitions for Prohibition of Smoking in Working" to expand the definition of "Workplace" to include open construction sites. (Sullivan Chamber)
5:00pm The City Council's Government Operations, Rules and Claims Committee will conduct a public hearing to receive an update from the City Manager's Search Focus Group and the development of the draft profile. This hearing to be televised. (Sullivan Chamber)
5:30pm Cambridge Election Commission meeting (1st Floor Meeting Room, 51 Inman St.)
I. MINUTES

II. REPORTS

1. Assistant Director's Report

2. Commissioners' Reports

III. PUBLIC COMMENT

IV. ACTION AGENDA

Old Business

1. Election Commission Policies

New Business

1. State Primary, September 8, 2016
6:00-8:00pm Envision Cambridge Advisory Committee meeting (City Hall Annex, 344 Broadway, 4th Floor Conference Room)
Thurs, June 30
3:30pm The City Council's Health and Environment Committee will conduct a public hearing to discuss the Georgetown Energy Prize. (Sullivan Chamber)
6:00-8:00pm Panel Discussion: Changes & Opportunities facing Cambridge - part of ongoing Envision Cambridge process (Cambridge Public Library, Main Branch, 449 Broadway)
Mon, July 11
5:30pm The City Council's Housing Committee will conduct a public hearing to continue the discussion regarding the recently completed Inclusionary Housing Study and the Affordable Housing Trust's recommendations to the City Council. (Sullivan Chamber)
Tues, July 19
3:00pm The City Council's Public Safety Committee and Housing Committee will conduct a joint hearing (Sullivan Chamber)
5:30pm The City Council's Transportation and Public Utilities Committee, the Neighborhood and Long Term Planning, Public Facilities, Arts and Celebrations Committee and the Public Safety Committee will conduct a joint public hearing to discuss safety issues as it relates to cyclist and pedestrians in Inman Square. (Sullivan Chamber)
5:00pm-8:00pm Open House - Community discussion on Infill Development Concept Plans - Kendall Sq. Urban Renewal Area (Marriott Hotel, 50 Broadway)