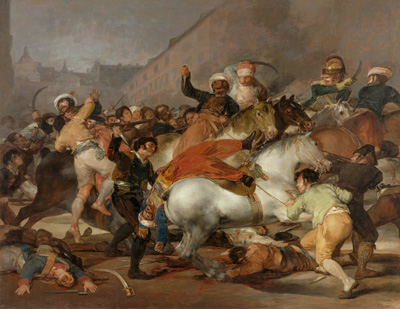 It's a pretty short agenda this week as we head toward the Budget Hearings starting Thurs, May 5. Here are a few choice cuts:
Resolution #1. Congratulations to the recipients of the 2016 Outstanding City Employee Award. Mayor Simmons
One of my favorite events. Special congratulations to Sandy Albano. The Awards Ceremony is this Friday, May 6 at 9:30am in the Sullivan Chamber at City Hall.
Order #2. That the Economic Development and University Relations Committee be and hereby is requested to review City Ordinance 12.08.010 Encroachments onto streets – Permit required – Fee – Exceptions to discuss whether including additional approval criteria and adjusting the permitting fees is appropriate. Councillor Devereux, Mayor Simmons, Councillor Mazen
On the Table #3-5. Three separate applications requesting permission for a sandwich board sign in front of the respective premises.
Communications & Reports from City Officers #3. A communication was received from Donna P. Lopez, City Clerk, transmitting additional information on sandwich board sign application for Mexicali Burrito.
How did sandwich boards get elevated to the highest level of attention in this City Council term? Can the color of sidewalks be far behind? Is adjusting the fee required for displaying a sandwich board sign really necessary? I often encounter a sandwich sign partially obstructing the sidewalk in front of a small place on Mass. Ave. on my way to MIT. I just move the sign to a location where it's less of an obstruction. Problem solved. If a business continues to obstruct the public way after a warning, just revoke the permit. Again, problem solved. Recently I saw a complaint filed on See-Click-Fix about a mattress that was set out on rubbish day on Inman Street that had toppled onto the sidewalk. Wouldn't it have been simpler to just move the mattress out of the way than to photograph it and file a complaint with the City? It's not like that property owner will be putting out mattresses every week. Simple solutions aren't complicated.
Order #4. That the City Manager be and hereby is requested to coordinate with the appropriate City departments to publish a Cambridge voter guide to be distributed to each household in Cambridge a month before the 2017 municipal election. Councillor Mazen, Mayor Simmons, Councillor Devereux, Vice Mayor McGovern
Interesting proposal. Having curated the Cambridge Candidate Pages for the last 7 municipal elections, I'm in a rather unique position to comment on this. My purpose in setting up the Candidate Pages was always to provide a neutral, level playing field with the hope that it would mitigate the advantages that incumbents and candidates with very deep pockets had in getting their name and campaigns out to voters. Judging from the number of hits, especially in the days immediately before each municipal election, the Candidate Pages have been quite successful.
Some of the things that you may not know about is that in every election there are candidates who fail to provide basic candidate information even after repeated requests, candidates who frequently ask to change their posted information, candidates who submit statements that are truth-challenged, and candidates who are totally uncooperative - even though the site is completely neutral. There is also the rather severe constraint that this imposes on me personally since I have to refrain from saying what I really think about the various candidates in order to maintain some impartiality as the curator of the Candidate Pages. If the City chooses to go forward with this, I suppose this would give me the freedom to say exactly what I think about the candidates - something I am often asked to do and which I have resisted doing ever since I started the Candidate Pages. I may still choose to be impartial, but having this option does carry with it a certain appeal.
I can't help but wonder how things will play out when some of the more "out there" candidates object to what's permitted to go into the proposed voter guide. Will fact checking be required? Who will be in charge of putting this together and interacting with the candidates and their campaigns? This could open an interesting can of worms. I might speculate that with this free political advertising this could lead to local political parties (or entities that are effectively political parties) recruiting scores of candidates just to pack the pages with their platform. When all the fringe candidates get included, this might end up looking more like a comic book than a voter guide. - Robert Winters