---
The 2013 Cambridge Candidate Pages are now at http://vote.cambridgecivic.com
Background:
City Councillor Tim Toomey began his work in public service in 1985 when he was elected to the Cambridge School Committee. He served two terms on the School Committee and was elected to the Cambridge City Council in 1989. He is serving his eleventh term as a member of the City Council, and is the Co-Chair of both the Government Rules & Operations Committee and the Chair of the Claims Committee. Tim is a graduate of Suffolk University and Matignon High School. He has served on the Boards of Directors of several non-profit organizations including the East End House and the Cambridge Economic Opportunity Committee.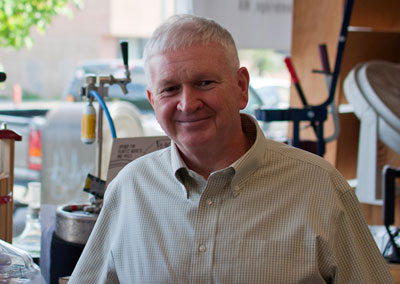 Tim is a strong advocate for the elderly, and a leader in the fight for more open space and housing opportunities for all.
Tim has also served the people of Cambridge and Somerville as State Representative since 1992. He helped secure passage of the law that allowed the creation of the Cambridge Health Alliance, which has led to improved health services for Cambridge and Somerville residents. He served as Chairman of the Committee on Public Safety, and in that capacity fought for and secured grant programs to help the Fire and Police Departments in Cambridge and Somerville and across the state. He also advocated for local control of speed limits, increased child passenger safety, and for the right of victims of violent crimes to testify at Parole Board hearings. Tim invites all residents to visit his web site (http://www.tim-toomey.com/) for his position on numerous issues, helpful links to government agencies, as well as campaign related information. He particularly urges residents to participate in his monthly online issues poll and to submit items for the Community Event Calendar on his community blog (http://www.tim-toomey.com/blog/). Learn about how to get involved with Tim's re-election campaign here, or donate to Tim via ActBlue here.
Top Priorities:
Quality of Life and Public Safety
More than anything else, I believe people decide where to live based on the quality of life they believe they'll find. Streets must be safe, parks and playgrounds clean, and support for neighborhood initiatives promoted.
I am a strong advocate of community policing, and I support the Police Commissioner's innovative community policing activities, including increased bicycle patrols and an expanded anti-drug unit. I am pleased with the Police Commissioner's visibility in our neighborhoods through his active participation in community meetings and commend him for his access to residents of our City.
I believe that municipalities should be free to set their own speed limits. Speed limits on residential streets must be reduced to 25 MPH, as allowed by a proposed law I co-sponsored. I also support the installation of red light cameras at certain dangerous intersections to enhance pedestrian safety, a technology whose beneficial applications have been seen in other communities.
I believe strongly in enforcing existing noise ordinances, particularly with respect to trains that travel through Cambridge neighborhoods.
I am proud of the balance the City has achieved between development and open space. Initiatives such as lighting the track and field facility at Danehy Park and renovating Donnelly Field, Russell Field, Gold Star Park, Costa Lopez Taylor Park and community gardens, and Gold Star Pool along with the recent construction of a new park at 238 Broadway have been critical to achieving this balance.
Working with the Cambridge Redevelopment Authority, I have provided for the transfer of a parcel of land on the Binney Connector to the City for use as a dog park. I have proposed that a master list of park renovations along with a report card on the conditions of all parks and tot lots in the City be maintained on the City's website with the ability for the public to comment and rate conditions themselves to keep residents active in this process.
A vibrant public life is part of what makes Cambridge great, and I believe that the City should do as much as possible to assist and promote the large number and variety of festivals organized by residents of Cambridge. These festivals are a great way to introduce our new neighbors to life-long residents. I also believe that the Cambridge Common should be better utilized to include activities such as dramatic presentations, poetry readings, and exhibitions by local artists, and that these activities should be extended to our neighborhood parks.
Traffic, Parking, and Transportation
The most pressing transportation concern facing Cambridge right now is the proposed use expansion of commuter rail traffic on the Grand Junction railroad. I believe the Patrick Administration's plan to route as many as 20 commuter rail trains per day through Cambridge neighborhoods is unsound, unproductive, and unnecessary. I encourage you to read my recent op-ed on this important issue.
The recent delays on the Green Line Extension are unacceptable, and I am working closely with our neighbors and the MBTA to ensure that promises made to the affected communities will be kept. I will continue to work with neighbors and developers on the proposed revitalization of Lechmere Square.
Additionally, I have supported the requirement that all development proposals must undergo a project review that considers the traffic impact of a project, and requires developers to put in place measures to encourage ride sharing, the use of mass transit, and bicycling as alternative means of commuting. I will again submit a Council Order to require the City to subsidize the cost and to encourage the use of bicycles by City employees.
Municipal Finance
As a result of many of the prudent choices made by the City Council during good times, Cambridge is one of the few cities that weathered the recent economic downturns without major cutbacks in the services you expect and deserve. More importantly, Cambridge has maintained both its AAA credit rating and a stable outlook on its municipal debt, something few other American communities can claim.
During the good times, I advocated for the City to keep it simple: to maintain its commitment to housing opportunities for all, to provide more open space in neighborhoods with little open space such as Area 4, Mid-Cambridge and East Cambridge, to ensure neighborhood safety, to promote responsible and thoughtful development, and to provide more efficient delivery of City services. I fought hard for the City to spend wisely on core services during good times, and thanks to prudent management, Cambridge has been able to maintain services in bad times. Unlike many of our neighboring communities, Cambridge has neither raised taxes nor cut critical services or imposed fees on youth sports, arts programming, and trash collection.
Transparency
I have been an active sponsor of making City information available online. I was the first to sponsor many e-government initiatives such as allowing residents to use the City's website to pay certain fees, requiring the Election Commission to post campaign finance reports online, and providing the City's ethics forms online. Council meetings and meetings of Council committees are now available on the City's website as a result of a Council Order I introduced, and I will continue to advocate for all public boards and commissions to be available online.
Government and Elections
I support a wide variety of proposals that will remove existing barriers to civic engagement. Initiatives such as same-day registration, allowing 17 year-olds to vote in municipal elections, and expanded use of early voting for those who are not able to make it to the polls on Election Day will help to reinvigorate our local elections and our community.
Additionally, community outreach by the Election Commission on a year round basis is an important way to make residents aware of the role they can play in City and State government.
Land Use, Planning, Zoning, Density
I continue to support the creation of additional affordable housing, but the City and the housing authority must seriously consider the effects of overcrowding that can be caused when certain neighborhoods carry the burden of overpopulation while others enjoy a disproportionately low number of affordable housing units.
Economic Development:
With so many of our neighbors struggling through tough economic times, I support the intelligent expansion of businesses throughout Cambridge.
Since the build-out of Kendall Square began in the 1970s, East Cambridge has witnessed a massive transformation in which the vacant lots of the 1960s have become the high-tech, cutting-edge facilities that Microsoft recently called "the world's most innovative square mile." While the developments have provided jobs to residents and substantial tax revenue to the City as a whole, they have also exposed the inequity of open space east of Inman Square. I am committed to getting this balance right.
In the most recent Council term, I worked closely with the community in East Cambridge and with State officials during vigorous discussions with Education First. I succeeded in securing significant benefits for the neighborhood, including hundreds of union construction jobs and an ongoing mitigation fund. Responding to the needs and concerns of people in the neighborhood, I fought for and won a mitigation package that offers an exciting opportunity to add much-needed green space to East Cambridge. In addition to the hundreds of union construction jobs associated with the Education First development, the project will also create an additional 600 full-time jobs in Northpoint.
I am happy to see the Northpoint project regaining life with the new ownership team lead by HYM Investments. In response to neighborhood concerns surrounding the safety of the O'Brien Highway Crossing and public market concept, I have organized a working group consisting of East Cambridge residents, businesses, and the developers of Northpoint. The group is working on making a year-round market a reality for the East Cambridge neighborhood and creating a true Lechmere Square.
In the previous term, I worked closely with the community in East Cambridge during vigorous discussions with Alexandria Real Estate Equities (ARE), and we succeeded in securing significant benefits for the neighborhood. Responding to the needs and concerns of people in the neighborhood, we fought for and won a mitigation package that offers an exciting opportunity to revitalize the greater Kendall Square area. I look forward to seeing these benefits come to fruition as Alexandria begins construction. East Cambridge and Kendall Square will see an addition of 220 units of housing and 20,000 square feet of retail space that will continue to enliven Kendall Square.
East Cambridge will see the creation of a 2.5-acre park and 52,000 square feet of community and municipal space. Additionally, East Cambridge residents will see even more open space thanks to the $6 million East Cambridge Open Space fund created during these negotiations which will make Cambridge an even stronger community.
Highlights of the mitigation package:
A 2.5 acre park, with $8.5 million for design and construction
$6 million for the acquisition of additional open space
220 residential units (some market rate, some low income affordable housing, and some for a pilot program for middle income residents)
The 52,000 square foot Foundry Building for community and municipal space
20,000 square feet of retail space
10,000 square feet of commercial space
Strictest noise regulation available today.

Complete overhaul of building mechanicals.
Noise will be inaudible from over 100 feet.

Incentives and accommodation for employees who use alternate forms of transportation.
In addition, the development will provide much-needed job opportunities to local residents, and help to keep taxes low for individual property owners.
Other benefits from the development include:
$12 million in annual property taxes for the City
3,000 life science jobs
Hundreds of construction jobs
Human Services Programs:
As a former member of the Board of Directors of several non-profit organizations including the East End House and the Cambridge Economic Opportunity Committee (CEOC), where he served as President, I understand the need for and support the City's commitment to providing for our most vulnerable residents. I am proud that, through effective financial management, the City has been able to continue the broad range of services it provides to our neighbors.
Cambridge has always been a City that welcomes immigrants from many countries into our neighborhoods. The work and cultural diversity they contribute is an enormous benefit to the City. But real political power can only come through citizenship. The City must fund a sustained citizenship program to encourage, train and process non-citizens through the citizenship bureaucracy so that they can participate fully in the political process.
Energy, the Environment, and Public Health
I am proud of the work Cambridge has done to become a leader in reducing greenhouse emissions, and I will continue to work with his colleagues to improve these efforts. I will continue pushing for stringent regulations that require all new development projects and zoning changes to consider and mitigate their environmental impact with the use of solar panels, efficiency standards, public transportation incentives, and development of open green space.
With my support, the City Council has required large new construction projects to meet LEED certification standards and require higher levels of LEED certification for all new developments. Cambridge has a proud history of leadership on environmentally sound building practices, and every year we need to look at the most recent ideas and technology to continue that track record. I will support measures that will expand these practices outside of Cambridge and across the state.
I fully support a requirement that all new municipal construction utilize green technologies. In addition, he believes it is important that all City funded renovations be required to recycle old building material and to use energy efficient and renewable materials wherever possible. I have supported the City's efforts to obtain solar panels for a municipal building through the Mass Wind Project.
As a co-creator of the Cambridge Energy Alliance, I strongly support the City's goal of reducing greenhouse gas emissions. Leading by example and exploring creative opportunities for energy efficiency will keep our city firmly positioned as a national leader for Green initiatives.
I wholeheartedly support the switch to zero-emission and low-speed municipal vehicles, especially with the delivery of City services that necessitate a regular travel route. With larger transport vehicles, I support the purchase of more fuel-efficient and cleaner-burning vehicles.
I support ride-sharing initiatives and subsidizing bicycle costs for City employees, with the goal of reducing the need to drive a car for people who live and work in the City.
I believe that the delays on the Green Line Extension are also an environmental issue, and I will continue to work for the speedy construction of this vital project.
I firmly believe in bonding for providing open space, requiring developers to either fund or construct a significant amount of useable open space as part of any proposal, or allocating funds as part of the budget process for creating open space. I was the only City Councilor to propose and advocate the taking by eminent domain 10 acres of the once abandoned and unused land in East Cambridge to be utilized to create a reservation similar to the Fresh Pond Park in West Cambridge. Today we hear residents lament that there is no more available space in the City for large-scale open space and often think about the opportunity the City Council missed by not agreeing with his proposal.
Finally, I believe the City must be pro-active when confronted with public health problems, such as the recent proposal to route hazardous materials through Cambridge neighborhoods. I am working with my colleagues at the City, State, and Federal levels to ensure that dangerous substances stay away from Cambridge families. Finally, I believe the City must be pro-active when confronted with public health problems, such as the recent increase in rodents in certain neighborhoods. The City must play a more active role in assisting with the extermination of problem areas by actively working with willing property owners and increasing the pressure on landlords that contribute to the infestations.
In addition, as a result of a council order I submitted the Public Health Department has been ordered to promulgate a public health regulation that will officially ban Bio Safety Level (BSL) 4 labs from the city of Cambridge and further restrict BSL 3's. The biotechnology industry has been very important to Cambridge's financial stability and ensuring we have strict guidelines in Cambridge will keep our residents safe and further ensure that biotechnology companies want to continue doing business in Cambridge for years to come.
Personally, I am an avid recycler and a stickler for shutting off lights, even in City Hall. I have worked to reduce my own carbon footprint: I only buy CFL light bulbs for my home and office, I walk to meetings and local events whenever possible, and I have avoided central air conditioning and fans where possible. I am a member of and have worked closely with the Sierra Club, the Charles River Conservancy, The Charles River Watershed Association, and the Mystic River Watershed Association.
I am proud to be endorsed for re-election by the Massachusetts Sierra Club. The Sierra Club has also endorsed my opposition to the proposed expansion of rail traffic on the Grand Junction Railroad.
Housing:
I will continue to support creative solutions to the difficult problems of providing housing opportunities for all in this City, such as the proposal to expand the eligibility requirement for affordable housing to residents of moderate income.
Arts and Public Celebrations: (see Quality of Life)
University Relations:
I believe the presence of world-class universities helps make Cambridge great, but our neighbors at Harvard and MIT must pay their fair share as residents of our City. Therefore, I will continue to advocate for a Council Order and proposed State legislation implementing a 1% surcharge on a portion of the earnings on their endowments to fund programs, for example, to allow for the reduction of the real estate tax burden on low-to-moderate income owners and renters helping to ensure that Cambridge remains a diverse city.
Only four years ago, Harvard University's endowment grew by $5.7 billion to a total of $34.9-billion. In that fiscal year, Harvard paid to the city only $2.1-million in payment in lieu of taxes. To put this into perspective, Harvard's endowment earned enough from midnight to 3:10 AM on January 1, 2007 to pay its total payment in lieu of taxes to Cambridge. Despite the current economic downtown, in the long run such a program, incorporating a base amount payment in lieu of taxes, would protect the City during more difficult economic times but require these large non-profit institutions to share in windfall earnings from their large endowments during prosperous times.
Civic Participation: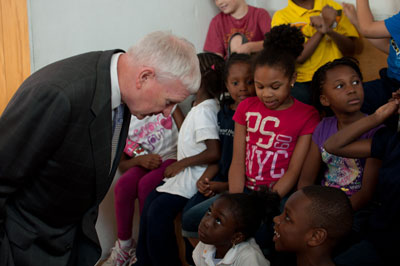 Cambridge is blessed with a long history of community service by a wealth of talented residents. Unfortunately, many boards require that its members put in long hours. This often limits the ability of members of working families with children to offer their services and skews the composition of these boards. And while we tend to choose people with professional experience for particular boards, we should not overlook community involvement and common sense. We should also consider the possibility of stipends for members and other creative solutions such as childcare for members. I also believe that the meetings of all boards be made available on the City's web site to open the process.
Cambridge Public Schools:
I understand that a first-class school system is necessary to attract the kinds of families Cambridge needs to grow in the 21st century. I support the work of Cambridge's teachers and superintendent, and he is constantly searching for ways to improve educational outcomes. I began my career in public service on the Cambridge School Committee, and the issue of educating every child remains close to my heart.
Other
"I choose to run for office to do what I love: helping the hard working families of Cambridge secure a better quality of life. Whether it is putting up stop signs at dangerous intersections, fixing potholes and streetlights, ensuring that the City budget provides for additional police officers, or fighting for the immediate resolution of the rodent problem in certain neighborhoods, I treat every constituent issue with the same commitment and determination to make Cambridge better for all that live here. No issue is too small to be overlooked, or too big to tackle. You expect and deserve the best, and I put my best into everything I do." – Tim Toomey
Candidate's 2009 responses Candidate's 2007 responses
CCTV candidate video (2011)