---
---
Conversations about the Volpe Site
The Volpe Outreach forum originally scheduled for Aug 17 has been rescheduled to Saturday, October 17th, 10am-12pm at the Kennedy-Longfellow School, 158 Spring St. An agenda will be posted on the Volpe webpage before the forum. http://www.cambridgema.gov/CDD/zoninganddevelopment/Zoning/Amendments/PUDKSVolpeSite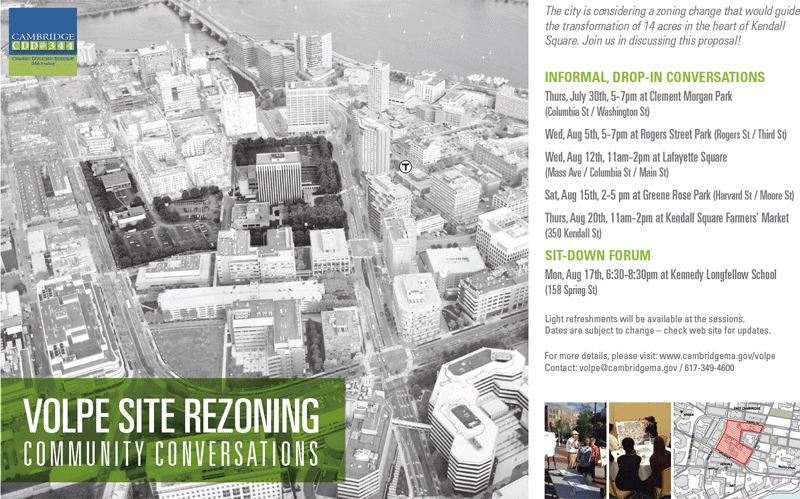 Full-Scale Flyer (PDF)
---
---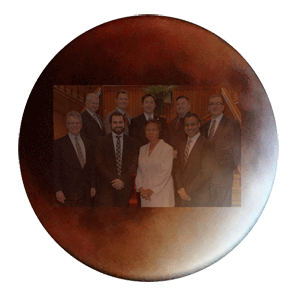 It was a Super Moon in Total Eclipse on Sunday, but Monday brings us back to Earth. Here are some things of interest at this week's City Council meeting:
Manager's Agenda #1. Transmitting communication from Richard C. Rossi, City Manager, relative to the appointment of the following members of the Foundry Advisory Committee: Deborah Rue (3-year term), Folakemi Alalade (2-year term), Jamie Sabino (1-year term), Jason Slavick (3-year term), Mark Tang (2-year term), Mariam Bucheli (1-year term), Richard Thal (3-year term).
I recognize only one name in this group of appointees - and that's probably a good thing.
Manager's Agenda #7. Transmitting communication from Richard C. Rossi, City Manager, relative to the votes necessary to seek approval from the Massachusetts Department of Revenue of the tax rate for FY2016.
Excerpts from the Manager's letter: The actual FY16 property tax levy is $354,430,753, an increase of $12,985,298 or 3.8% from FY15. The 3.8% property tax levy increase is below the five-year average annual increase of 4.54%. With approval of these recommendations, the ten-year average annual increase will be 4.75%. Based on a property tax levy of $354.4 million, the FY16 residential tax rate will be $6.99 per thousand dollars of value, subject to Department of Revenue approval. This is a decrease of $0.83, or -10.61% from FY15. The commercial tax rate will be $17.71, which is a decrease of $1.58, or - 8.19% from FY15. This will be the eleventh year in a row that a majority of residential taxpayers will see a reduction, no change or an increase of less than $100 in their tax bill. In fact, in FY16, approximately 87% of residential taxpayers will see a reduction, no increase or an increase of less than $100. As a result of market activity in calendar year 2014, which is the basis of the FY16 property assessment, total residential property values increased by 16.28%, which is the highest increase in the past decade. Total commercial property values increased by 13.18%. For FY16, the total assessed value of taxable property in the City equals $34,680,060,680 a 15.1% increase over FY15 values. The actual FY16 total assessed values are significantly greater than the projections presented to the rating agencies in February 2015 due to continued strength in the Cambridge real estate market.
Unfinished Business #4. A communication was received from Donna P. Lopez, City Clerk, transmitting a report from Councillor Dennis J. Carlone and Vice Mayor Dennis A. Benzan, Co-Chairs of the Ordinance Committee, for a public hearing held on July 14, 2015 to discuss proposed amendments to Section 11.200 entitled Incentive Zoning Provisions and Inclusionary Housing Provisions. The question comes on passing to be ordained on or after Aug 24, 2015. Planning Board Hearing held July 21, 2015. Petition expires Oct 12, 2015.
Committee Report #3. A communication was received from Paula M. Crane, Deputy City Clerk, transmitting a report from Councillor E. Denise Simmons, Chair of the Housing Committee, for a public hearing held on Sept 22, 2015 to further discuss the petition to amend the incentive zoning requirements that is currently under consideration by the City Council.
There's a good chance the amendments to the incentive zoning requirements will be ordained at this meeting.
Order #2. That the City Clerk, in consultation with the City Solicitor, draft a response regarding the Open Meeting Law complaint filed by Ilan Levy for the City Council's consideration. Mayor Maher
Communications & Reports from City Officers #1. A communication was received from Mayor David P. Maher transmitting an Open Meeting Law Complaint filed by Ilan Levy, 148 Spring Street.
Perhaps someone can explain to me how the reelection of councillors can somehow be interpreted as "business before the City Council" that might be subject to the Open Meeting Law. Will the councillors be voting on the question of their own reelection at an upcoming meeting? Without such a basis, this complaint could just as well have been raised about seeing more than 5 city councillors in a restaurant or at a baseball game. While the Open Meeting Law is a good idea in principle, it continues to amaze me how some individuals (and candidates) use it just to be a pain in the ass (PITA) without any constructive purpose. Perhaps there should be a PITA Slate in the November election.
Order #7. That the City Manager is requested to direct the Community Development Department to draft an ordinance extending Cambridge's big bank retail storefront limitations to the rest of Porter, Harvard, Central, and Kendall Square. Councillor Cheung
My only suggestion is that there should also be an ordinance prohibiting retail stores from covering up their windows with advertisements and other clutter to the point that you can no loonger even see inside the building. For example, drop by the CVS and Walgreens stores in Central Square.
Order #13. That the City Manager is requested to report back on the ability to increase funding for affordable housing in a manner which would not adversely impact real estate taxes on existing housing units or cause a shift in taxes from commercial, industrial and personal property taxes to the residential class and given the limitation upon the tax classification, any recommendation must not jeopardize the current tax distribution by shifting a greater burden on the residential taxpayers which would result in making existing housing less affordable for current residents. Councillor McGovern, Councillor Simmons, Vice Mayor Benzan and Councillor Kelley
This seems like a shell game. How do you increase expenditures without increasing revenue from any available taxable properties? At some point this City Council will have to address a far more general notion of what constitutes "affordable housing" that goes beyond simply subsidizing housing for people who can satisfy certain income criteria on paper. Perhaps this may be an impossible dream but in a properly functioning economy there should be a sufficient supply and a broad range of housing options of varying size, quality, and location so that most people can at least find something acceptable within their means without a government subsidy.
Order #15. That a Home Rule Petition "AN ACT TO ADOPT PROTECTIONS FOR CAMBRIDGE'S GOVERNMENTALLY-INVOLVED HOUSING STOCK" be submitted to the General Court for a special law relating to the City of Cambridge to be filed with an attested copy of this order which is hereby approved under Clause 1 of Section 8 of Article II, as amended, of the Articles of Amendment to the Constitution of the Commonwealth of Massachusetts, to the end that legislation be adopted precisely as follows, except for clerical or editorial changes of form only. Councillor Mazen
Perhaps this is well-intentioned, but the language in this Order has all the markings of a back door re-introduction of rent control. Perhaps that's the intention of whoever drafted this petition. As such, I suspect the state legislature will have some reservations.
Communications & Reports from City Officers #2. A communication was received from Councillor Marc C. McGovern transmitting a report on the Mayor's Blue Ribbon Commission on Income Insecurity in Cambridge.
This report is a good read about a topic that many people in Cambridge don't really think about. I do have some questions about some of the assertions in the report, e.g. the claim that "a family of 4 needs to earn $108,800 annually to meet their minimum needs." Perhaps if you focus only on averages and medians you might draw such a conclusion, but a better analysis would look at the entire distribution of housing options and services and not just at the averages and medians. - Robert Winters
A Better Cambridge Holds Fall Discussion Series on Affordable Housing and Development in Cambridge

A Better Cambridge (ABC), Cambridge's citywide group of residents working to build a more diverse and livable Cambridge, has announced a fall discussion series to help engage Cambridge residents, political candidates, and policy experts in planning for the growth of a sustainable Cambridge that provides affordable housing options for all families.
SATURDAY, SEPTEMBER 26th: POLICY DISCUSSION
Affordable Housing in Cambridge - At the Epicenter of Development and Demand
As Cambridge embarks on a citywide plan for development our real estate market booms and our population is expected to grow in the coming decade, low and middle-income families in Cambridge city still struggle with unaffordable and rising housing costs. How can we ensure that new development in Cambridge serves the housing needs of all families including those with lower incomes? How does this relate to other important development issues – density, walking/biking/public transit, parking, and creating exciting, walkable neighborhoods? A Better Cambridge brings together experts to discuss what Cambridge can do to build a more diverse, affordable, and livable city for all families.
Aaron Gornstein, President/CEO, Preservation of Affordable Housing (POAH)
Edward Marchant, Affordable Housing Development Consultant and Adjunct Lecturer of Public Policy, Harvard Kennedy School of Government
Andre Leroux, Executive Director, Massachusetts Smart Growth Alliance
Moderator: Dante Ramos Boston Globe Op-Ed Columnist
This panel will be held on Saturday, 9/26, 3:00pm to 5:00pm at the Citywide Senior Center (806 Mass. Ave, Central Square). For updated information, including the announcement of additional panelists and moderator, visit the ABC website: http://www.abettercambridge.org/housing_forum_2015.
---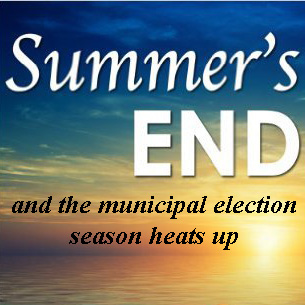 The City Council returns this week from their summer vacation. Here's a sampler of potentially interesting items on the meeting agenda.
Reconsideration #1-3 relating to the regulation of taxi services and ride-sharing companies.
It's anyone's guess why these items are being reconsidered. All three of these orders were relatively benign actions about which there was little disagreement.
Reconsideration #4. Councillor Cheung has notified the City Clerk of his intention to file reconsideration on Policy Order #25 of Aug 10, 2015 adopted by the City Council to petition the Massachusetts General Court to enact the attached Home Rule Petition entitled "AN ACT TO ENABLE CERTAIN NON-CITIZEN RESIDENTS OF CAMBRIDGE TO VOTE IN SCHOOL COMMITTEE AND CITY COUNCIL ELECTIONS".
Frankly, I was surprised that this order passed without any discussion. Though I seriously doubt that the proposed Home Rule petition has any chance of passage at the State House (and it shouldn't), this is a matter that should at least have been debated.
Manager's Agenda #21. Transmitting communication from Richard C. Rossi, City Manager, relative to recommendations from the Community Preservation Act Committee Chair that the City Council formally appropriate/allocate the Community Preservation Act (CPA) funds.
This is the annual vote on appropriation of CPA funds and there's no doubt whatsoever that it will be for an 80-10-10% split with affordable housing getting 80% of the funds and the minimum 10% each for open space acquisition and historic preservation.
Manager's Agenda #22. Transmitting communication from Richard C. Rossi, City Manager, relative to the appointment of Iram Farooq as Assistant City Manager for Community Development.
Iram Farooq is a great choice to head CDD, especially as we head into a multi-year evaluation of long-term citywide planning.
Manager's Agenda #28. Transmitting communication from Richard C. Rossi, City Manager, relative to a request from Normandy Real Estate Partners and Twining Properties ("Normandy/Twining") to make available for disposition approximately 1,042 square feet of City owned land known as Coolidge Place, which is an eight (8) foot wide public way that connects Massachusetts Avenue to the City-owned Municipal Parking Lot Number 6 on Bishop Allen Drive.
This is just a formality, but opponents might try to monkey-wrench the proposed development any way they can.
Applications & Petitions #1. A zoning petition has been received from Patrick W. Barrett III, et al. to amend the Cambridge Zoning Ordinance by amending Article 2.000 ("Definitions") and Article 4.000, Section 4.22 ("Accessory Apartments").
This is a very interesting zoning petition for many reasons - not the least of which is the fact that those who signed the petition span the whole spectrum civic/political activists. If ordained, this petition could create a significant amount of housing opportunities across the city.
Order #4. That the City Council go on record committing Cambridge to produce locally what it needs to consume by 2054. Councillor Mazen
I seriously doubt that we'll be seeing cows grazing on the Cambridge Common or at Danehy Park to satisfy the culinary choices of those of us who enjoy a cheeseburger now and then. Perhaps they can just print them on a 3D-printer. Then again, this is a City Council that REALLY likes to enact bans, so I suppose they could just ban anything that can't be produced locally.
Order #6. That the City Manager is requested to confer with appropriate City departments regarding the possibility of a satellite police station in Central Square, data for incidents in Central Square for the last six months, increase of the City's drug treatment capacity and beds, additional trash barrels and updates for sidewalk and street improvements. Vice Mayor Benzan
Though Central Square is getting better every day in many ways, and will continue to improve when more housing is created, there are some things that continue to plague the area, including vandalism, drug problems and incidents of violent crime.
Order #7. That the City Council meetings scheduled for Nov 30, 2015 and Dec 28, 2015 be and hereby are cancelled. Councillor Toomey
Order #14. That the following regular City Council meetings be scheduled as Roundtable/Working meetings: Oct 5, 2015 - Roundtable to discuss Opioid Abuse; Oct 26, 2015 - Roundtable to discuss City-Wide Planning; Nov 16, 2015 - Roundtable between the School Committee and the City Council; Dec 14, 2015 - Roundtable to discuss Transportation Issues. Mayor Maher
I read somewhere that cancelling a couple of meetings and scheduling several Roundtable meetings is somehow dereliction of duty on the part of the City Council. In fact, meetings around Thanksgiving and the December holidays are cancelled almost every year and this has been the case for decades. Council rules call for 6-8 Roundtable meetings per year and this will make 9 if they all happen. There were 6 last year, so this seems about right for this two-year City Council term. Besides, are there really any dire issues now that require an intense meeting schedule? I don't think so. Besides, all of the proposed Roundtable meetings are on very essential matters.
Order #20. That the City Council go on record formally urging MIT to reconsider the decision to not renew the lease for Metropolitan Moving & Storage, and to determine whether any other viable alternatives to this plan exist. Councillor Simmons
Considering the fact that this building is in a location close to the heart of the MIT campus, it sure seems like it could enjoy a better use than just a warehouse. In any case, it's hard to imagine how this building can be re-purposed as housing while maintaining its fortress-like exterior. Then again, a lot of MIT people prefer to travel in tunnels, so maybe this will be ideal for them.
Order #21. That the City Manager is requested to direct the Director of Traffic, Parking and Transportation to create an electronic list containing the number of parking stickers issued to each development in the past ten (10) years should be made publicly available, to include, if possible, any demographic information that would help inform car ownership discussions such as age of the car owners. Councillor Kelley, Vice Mayor Benzan, Councillor Mazen and Councillor McGovern
While it's certainly true that a lot more Cambridge people are now choosing not to own a motor vehicle, it would be helpful to quantify this better. I'm especially interested in knowing how the excessive cost of on-premises parking translates into residents who do own cars choosing to instead park on the street for the cost of a resident sticker.
Order #26. That the amendment to the Zoning Ordinances of the City of Cambridge to amend the provisions of the PUD-KS District set forth in Section 13.10 of the Zoning Ordinances and which includes a majority of the Volpe Transportation Systems Center site, be refiled as of Sept 28, 2015. Vice Mayor Benzan
It has been expected for some time that this zoning petition would be refiled to allow for at least a bit more analysis and discussion.
Order #27. That the City Manager confer with the CRA and report back with clarification regarding the past and future relationship between the CRA and Boston Properties and if Boston Properties will be the party to develop and lease any new square footage as a result of the zoning petitions passage and if the City Council can require a process for new developers to bid on CRA projects. Councillor Toomey
It's an interesting question whether the fact that Boston Properties was selected decades ago as the primary developer for Kendall Square means that this must always be the case.
Order #31. That the City Manager is requested to confer with the Cambridge Redevelopment Authority with the view in mind of purchasing the property on Vail Court in order to convert to affordable housing. Councillor McGovern and Councillor Simmons
Whether it's redeveloped as "affordable housing" or in some other way, it's just ridiculous that this property so near the heart of Central Square has been derelict for decades. Perhaps the threat of eminent domain and redevelopment by the CRA may finally force some action. Then again, this is an issue that's been debated at the City Council repeatedly and all that's happened is that the parked vehicles have disappeared and big red X's now festoon the exterior of the building.
Committee Report #2. A communication was received from Paula M. Crane, Deputy City Clerk, transmitting a report from Councillor E. Denise Simmons, Chair of the Housing Committee, for a public hearing held on Aug 11, 2015 to discuss how to assist tenants in danger of losing their homes due to the recent sale of their buildings on Harding Street.
The committee report gives all indication that the new owners of the Harding Street properties have absolutely no clue how to manage rental properties. I really have to wonder who is financing their real estate acquisitions.
Committee Report #4. A communication was received from Donna P. Lopez, City Clerk, transmitting a report from Vice Mayor Dennis A. Benzan and Councillor Dennis J. Carlone, Co-Chairs of the Ordinance Committee, for a public hearing held on Aug 6, 2015 to discuss a proposed amendment to the Municipal Code by adding a new Chapter 8.70 entitled "Prohibition on the Use of Polystyrene Based Disposable Food Containers."
The motto for this City Council might well be "When in doubt, ban it." Why bother trying to convince people to do the right thing when you can just make it impossible for them to do otherwise. - Robert Winters
Catching Up on the Cambridge News (Sept 19, 2015)
First of all, there's Danehy Park Family Day today! Don't be surprised if you see a few City Council and School Committee candidates there working the crowd. There's also the first City Council meeting of the fall this coming Monday (Sept 21). Any human beings out there may also be interested in serving on the City's Human Services Commission (application deadline Sept 30).
How many City officials and Outdoor Lighting Ordinance Taskforce committee members does it take to change a light bulb?
Proposed Outdoor Lighting Ordinance (as of June 4, 2015)
---
Participatory Budgeting
The City is once again undertaking its Participatory Budgeting process. Idea Collection ended on August 31 and Proposal Development is now ongoing. Volunteer Budget Delegates turn ideas into concrete project Proposals during Sept-Nov 2015. City staff vet proposals for Feasibility and Cost during Nov 2015. Residents will Vote on which projects they'd like the City to fund during Dec 5-12, 2015. Results will then be announced. Winning projects will then be included in the City's FY17 capital budget (Dec 2015). The pilot PB process will later be Evaluated during Jan-Mar 2016 and projects will be Implemented July 2016 onward.

Pumpkins, Leaves & Free Compost until 10/31
Cambridge Kids are Green :)
Curbside Pickup of Food Scraps Expands! Oct 19
Volunteers Needed for Door to Door & Schools
Household Hazardous Waste Collection Sept 12 and Oct 17
Shredding Event Oct 17
Fixer Fair Oct 24
Pumpkins, Leaves & Free Compost until 10/31
After Halloween, pumpkins are accepted with yard waste for curbside collection (remove candles). But, consider cooking your sugar pumpkins! Chop it and roast in the oven or steam/puree it to use in delicious roasted breads, soups, cookies, pies and more.
Save fall leaves to cover up or bury food scraps in your backyard compost bin, and remember to keep right ratio: 3 parts "browns" to 1 part "greens". Remember that separate yard waste collection (leaves, grass and small twigs & branches), ends the week of Dec 14-18 and begins again April 1st. For yard waste stickers, order them online, call DPW, or stop by the office. Cambridge residents can get free compost in small quantities at the Recycling Center during open hours: Tues/Thurs 4pm-7:30pm and Sat 9am-4pm. Bring your own containers and get some while it's available this year, through October 31. Thanks to Rocky Hill Farm for giving back our food scraps as rich beautiful soil!
Cambridge Kids are Green :)
Last school year, Cambridge Public School kids, teachers and faculty recycled over 765,000 pounds of paper and containers to be made into new products. At the 10 schools with lunchroom composting programs, over 120,000 pounds of food scraps were collected to be made into rich soil. In June, CPS received the 2015 U.S. Department of Education Green Ribbon Schools District Sustainability Award in Washington, D.C. presented by U.S. Secretary of State and the White House Council on Environmental Quality!
Here are some green ideas for parents:
Send a reusable water bottle to school with your child so they can easily drink water at meal times and in the classroom. Help your child learn by sending healthy snacks such as fruits, vegetables, and items made with whole grains and low-fat dairy. More tips from CPS wellness policy.
Limit screen time and create family activities to enjoy play, music, food, and nature together. Teach your kids to be conscious consumers. Talk about where things come from, who made them, what they are made of, and what happens when they are thrown away. Sometimes it's better to buy used or to not buy at all. More tips from New Dream's Kids Unbranded guide.
Curbside Pickup of Food Scraps Expands! 10/19
Curbside pickup of food scraps is expanding in Cambridge! The pilot program of 600+ households in North Cambridge was so successful that it will expand to 5,000 more households in the Monday route. From October 6-14, eligible residences with 12 units or less and City trash service will get: how-to instructions, a kitchen bin with compostable bags, a green curbside bin (to share at multi-family buildings). Free weekly collection begins Monday, October 19.
Volunteer to knock on doors and educate North Cambridge households!
Visit CambridgeMA.Gov/CompostPickup for more info.
Door to Door in North Cambridge in October
Curbside pickup of food scraps expands in Cambridge October 19! Thousands of eligible residences will get green bins, bags, and instructions in early October. We need 40-50 volunteers to knock on doors for 2-3 hours on four weeknights: Thurs 10/8, Tues 10/13, Wed 10/14, and Thurs 10/15. DPW staff will provide each volunteer with canvassing supplies and training. Help educate residents and maximize participation, reduce waste, and protect our climate. Click here to sign up and thank you!
Household Hazardous Waste Collection Sept 12 & Oct 17
Saturday, Sept 12, 9am-1pm, Danehy Park Parking Lot on Field St at Fern St.
Saturday, Oct 17, 9am-1pm, Volpe Transportation Lot 4 (via Munroe off 3rd St.)
Cambridge residents only, bring proof of residency. We accept auto fluids, batteries (non alkaline), car tires, glues, medications, mercury items, paint products, solvents, and propane tanks (20 lbs or less). If the product label includes the words POISON, DANGER, WARNING, or CAUTION, bring to HHW day. 
Click here
 for more info including alternative options and what you can bring to the Recycling Center during open hours.
Shredding Event Oct 17
The Cambridge Consumers' Council and US Postal Service are offering a free document shredding on Saturday, October 17 from 10am-2pm, in front of Cambridge City Hall, 795 Mass Ave, rain or shine. Members of the public can securely dispose of personal and confidential paper documents. Documents will be destroyed on the spot in a highly advanced technical mobile shredding truck and sent for recycling. Limited drop-off parking will be available on both Mass Ave and Bigelow Street. Please call the Consumers Council at 617.349.6150 or email consumer@cambridgema.gov.
Fixer Fair Oct 24
The Somerville Arts Council is sponsoring another Fixer Fair on October 24 from 3pm-7pm, Union Square Plaza, organized by the Somerville Tool Library. Fixer Fair is a free, public, outdoor event devoted to repair! Cambridge residents are totally welcome. We're collecting fixers, tinkers, sewers, carpenters, electricians and all sorts of folks to help organize the Fair. The Somerville Tool Library will also have a table and we're specifically interested in Tool Library members who would be willing to staff that area, explain to attendees how the tool library works and accept tool donations.
If you're interested in participating in any way, please email somervilletoollibrary@gmail.com with your availability, interests, questions & suggestions!
---
Know that recycling is easy and mandatory in Cambridge! Review what to recycle and help educate new residents! Encourage others to stay in the loop and sign up for the City's monthly e-newsletter on recycling, composting and reducing waste. Just email us at recycle@cambridgema.gov.
AMC Local Walks/Hikes - Come for a walk or hike with us.
Sat, Oct 10. Eastern Blue Hills, Quincy. Fast-paced 7-mi. hike to remote scenic areas including Fox Hill, Slide Notch, and the Kitchamakin ledges, 9:30am-2:00pm. Bring lunch, water. Meet at Shea Ice Rink, Willard St., Quincy. From SE Expwy exit 8 in Quincy, go S 0.6 mi. on Willard St. Or from Rte. 93/128 exit 6 in Braintree, go N 0.7 mi. Bus 238 from Quincy Ctr. T sta. Storm cancels. L Marc Hurwitz.
Sat, Oct 10. Boxford State Forest. Meet at 1:00pm in the parking lot on Middleton Rd. in Boxford, at the steel gate. Take Rte. 95 and use exit 51 on the Topsfield-Boxford line. Go west (left if heading north, right if heading south on 95) and then an immediate right on Middleton Rd. Go about 1 mile to parking area on left. Easy terrain. moderate pace, kids and dogs welcome, time about 2 hours. L Steve Davis.
Sun, Oct 11. Emerald Necklace, Boston. Enjoy our historical heritage, appreciate the wonder which is the Back Bay and learn more about Frederick Olmsted. We will walk about 6 miles at a moderate pace with stops to enjoy major sights but we should be done by 12:30pm. We will meet at the Arlington T stop, in front of Hermes at the corner of Boylston and Arlington at 9:30am. From the Commonwealth Mall to Park Drive to the Muddy River to Jamaica Pond and on to the Arboretum. Most of the Necklace will be covered. End at Forest Hills T on the Orange Line. We will cross 2 or 3 roads but otherwise be off the roads. L Eveline Weyl.
Sun, Oct 11. J. Harry Rich State Forest, Groton. Meet at 1:00pm. This is a flat stroll along a scenic former bend of the Nashua River no longer in the main flow and popular with wildlife, parts of the active Nashua River, and through New England forest in fall splendor. Meet at the entrance on Nod Road across from Common St, 42.63009N 71.57936W, about 2 hours. L Olin Lathrop.
Mon, Oct 12. Blue Hills, Ponkapoag Pond. 5 mile morning hike around Ponkapoag and side trails, 9:30-noon. Bring snack. From I-93, Exit 2. Go south on Rte. 138 1/4 mile to Ponkapoag parking lot on left. Heavy rain cancels. L Corinne Waite.
Sat, Oct 17. Middlesex Fells, Malden. 6-mile hike, some rocky steep hills to cliff views including waterfall w/lunch at pond. Moderate-rated hike, not for beginners. 10:00am-2:30pm. Bring lunch/water/hiking shoes. Meet on Washington St. side of Oak Grove T sta. From Rte. 93 exit 32 in Medford take Rte. 60 E 1.2 mi., L on Highland Ave. 0.5 mi., R on Glenwood St. 0.6 mi., L on Wash. St. 0.1 mi., R into T sta. lot (fee) or park on street. Email if severe weather. L Mike Tuohey.
Sat, Oct 17. Duxbury Beach walk. 10:00am-Noon, moderate pace. Bring water and snacks. No children or dogs. Lunch afterwards at a local restaurant for anyone interested. Heavy rain cancels. Call if uncertain. Directions: From North or South: Take Rte. 3 to Exit 11. Exit roundabout at 2nd turn from either direction which is Congress/West Street for 1.8 miles. (stay right at fork,continuing on West St.). Straight at traffic light onto St. George Street 1.1 miles to Washington Street, Left for 30 yards and then immediate right onto Powder Point Road. 1.0 mile to the Powder Point Bridge Parking lot before bridge. L Lisa Fleischman, CL Mary Wisbach.
Sun, Oct 18. Middlesex Canal, Wilmington. Three-mile leisurely walk along a scenic section of historic canal to Patch's Pond, 1:30pm. See oxbow, grooves in rocks from tow lines, and stone aqueduct. I-95/Route 128 Exit 35 (Woburn), Route 38N for 2.4 miles to the Wilmington Town Park lot on the left. Joint trip with Middlesex Canal Association. For more info, see http://www.middlesexcanal.org, or contact Roger Hagopian. L Robert Winters, CL Roger Hagopian.
October Programs at Fresh Pond Reservation

These events are FREE and open to the public. Children are welcome in the company of an adult.

A Remembrance of Chip Norton, Watershed Manager for the Cambridge Water Department:
http://www.friendsoffreshpond.org/calendar2014/photopages2014cal/jan14/p01-13-14chipnorton.htm
Wake Up and Weed!
Dates: Thursdays, 10am to 12
Place: Meets at the volunteer trailer in the front parking lot.
Join our weed-warrior crew! We are Fresh Pond citizens dedicated to keeping invasive plants at bay for the benefit of wildlife, water and humans alike. No experience or long-term commitment necessary! All tools are provided; sturdy shoes, pants, long-sleeves and a water bottle are strongly recommended.
Friday Morning Kids' Walks!
Dates: Fridays, 10am to 11:30
Place: Meets at the upper parking lot at Kingsley Park
Young kids and their parents caretakers, join CWD staff and volunteers for casual explorations and play in our urban wild! Heavy rain or thunder cancels.
Honk! Parade with Cambridge Wildlife Puppetry Project
Date: Sunday, October 11th, 1lam to 1pm
Place: Starts at Davis Square In Somerville (corner of Herbert and Day streets)
March with our Fresh Pond Creatures contingent in the HONK! Parade, a festival of brass bands from all over the United States. Meet at the mustering time of 11:00am and look for "Fresh Pond Creatures". At 12 noon we march from Davis to Harvard Square where we disband into OctoberFest at about 1pm. Families and individuals are welcome to join Fresh Pond Creatures on foot, scooter, bicycle, or stroller to help celebrate the ecosystem at Fresh Pond. We have costumes and masks to lend to you during the parade or you can help hold one of our banners. We'll have Giant Great Blue Herons (birds), a Peregrine Falcon, Sunflowers, Snapping Turtles, Butterflies, Red-winged Blackbirds, and more! Contact freshpondwildlife@comcast.net with questions & visit the Eventbrite page!
Cycle to the Source
Date: Saturday, October 17th, 8am to 4pm
Place: Meeting details provided upon sign-up
Explore where your drinking water comes from - by bike! Tour Cambridge's watershed in the towns of Weston, Waltham, Lincoln and Lexington where water is collected into the two reservoirs that feed Fresh Pond. This is an athletic tour, entailing 33 miles of riding on a mix of urban and rural routes. The tour is FREE, but please bring your own bicycle, safety equipment and a lunch. REGISTRATION is REQUIRED; please contact Julie Coffey to sign-up, or for more information: jcoffey@cambridgema.gov, 617-349-7712. This tour is for adults only. Rain date is Oct. 24.
Fascinating Fungi of Fresh Pond
with Friends of Fresh Pond Reservation
Date: Saturday, October 24th, 2 to 4:30pm
Place: Maynard Ecology Center, basement of Neville Place (650 Concord Ave)
Mycologist Lawrence Millman has identified 251 mushroom species at Fresh Pond Reservation. For the past eleven years he has led similar Fresh Pond mushroom forays that give participants the chance to add to this list as well as learn more about the world of fungi. He'll also be selling (and signing!) copies of his beautiful book, Fascinating Fungi of New England, the first guidebook devoted exclusively to New England mushrooms. To register and for important parking information, email Catherine Pedemonti at friendsoffreshpond@yahoo.com.
Do the Duck Walk
with Friends of Fresh Pond Reservation
Date: Sunday, October 25th, 1 to 3pm
Place: Register for parking and meeting information
Fresh Pond Reservation is an attractive resting place for a variety of birds - especially waterfowl - during the fall migration. We will use a telescope to get good looks at birds on the water, and binoculars to look at songbirds. We have binoculars to lend, and will show you how to use them. Beginners are welcome! To register and for important parking information, email Catherine Pedemonti at friendsoffreshpond@yahoo.com.
Walter J. Sullivan Water Purification Facility Tour
Date: Monday, November 2, 6 to 7:30pm
Place: Meets at the front door (250 Fresh Pond Parkway)
Come learn how the Cambridge Water Department purifies drinking water for your tap after it flows from nearby Fresh Pond into our facility. You'll have the chance to speak with water treatment staff, see the equipment in action and check out our water quality lab! Please call ahead if coming with a large group. For more information, contact Julie Coffey: jcoffey@cambridgema.gov, 617-349-7712.

Unless otherwise specified, please contact Martine at 617-349-6489 or fpr@cambridgema.gov for any RSVPs or questions!

Would you like to join Friends of Fresh Pond Reservation? Membership in Friends of Fresh Pond Reservation costs only $10 per year ($5 for seniors and students, $15 for families). To join, fill out a membership form available in the Ranger Station information racks, e-mail friendsoffreshpond@yahoo.com, call 617-349-6489, or visit our website at www.friendsoffreshpond.org to download a form.

Keep up to date on events at the Pond. Visit the Friends group website at http://friendsoffreshpond.org to learn more about Friends group activities and the reservation and its inhabitants. Upcoming Programs

• The Fresh Pond Reservation Stewardship Program
Fresh Pond Reservation users are getting involved! The Cambridge Water Department's Fresh Pond Reservation Stewardship Program brings people together on a regular basis to monitor plants, conduct maintenance activities, and to learn about the ecology and history of the area. You can find out about projects that are being planned for this summer, including invasive plants removal, Purple Loosestrife nursery monitoring, bird box monitoring, and more. Call Kirsten Kindquist at 617-349 6489 or email klindquist@cambridgema.gov for more information.

• Read the Friends of Fresh Pond Reservation Annual "Year in Review (2013)"

• Read the Friends of Fresh Pond Reservation Annual "Year in Review (2014)"

• Grow Native Massachusetts is offering a series of free nature-related "Evenings with Experts" lectures at the Cambridge Public Library, 449 Broadway. Details are at www.grownativemass.org and grownativemass.org/programs/eveningswithexperts in particular. First Wednesdays of the Month, 7:00-8:30pm.

• Sign up for the City of Cambridge's informative "Recycling and Composting Newsletter" by e-mailing recycle@cambridgema.gov.
2015 Receipts with Cambridge totals, overall totals recorded through Sept 12 with the
Office of Campaign and Political Finance (OCPF), and Cambridge percentage of total receipts
Summaries (2015)
Open
Bank Receipts
Expend
Balance
Cambridge 2015
OCPF Receipts
Cambridge %
Benzan, Dennis
8207.46
31950.00
23927.39
16230.07
14150.00
36610.00
38.7%
Carlone, Dennis
4272.67
20889.46
4100.00
21062.13
16725.00
20822.18
80.3%
Cheung, Leland
6002.06
30899.60
14667.83
22233.83
10925.00
30964.60
35.3%
Connolly, Mike
0.00
4568.15
1537.26
3030.89
2490.00
3842.00
64.8%
Courtney, Kim
0.00
1472.91
1366.15
106.76
555.00
1685.44
32.9%
Davidson, Mariko
0.00
4792.84
387.53
4405.31
1502.00
4493.05
33.4%
DeGoes, Plineo
0.00
4050.00
1416.51
2633.49
1450.00
1450.00
100.0%
Devereux, Jan
0.00
37086.35
31948.56
5137.79
32280.00
39335.00
82.1%
Dietrich, Xavier
0.00
300.00
0.00
300.00
300.00
300.00
100.0%
Kelley, Craig
2601.58
6679.01
3909.38
5371.21
9177.00
11232.00
81.7%
Levy, Ilan
0.00
0.00
0.00
0.00
0.00
0.00
none
Maher, David
28741.21
20505.07
10205.73
39040.55
12696.05
23330.07
54.4%
Mahoney, Paul F.
0.00
100.00
74.00
26.00
0.00
0.00
none
Mazen, Nadeem
12273.54
6834.33
14680.09
4427.78
661.00
4029.19
16.4%
McGovern, Marc
6098.45
44366.62
25223.36
25241.71
21175.00
47789.86
44.3%
Mello, Gary
0.00
0.00
0.00
0.00
0.00
0.00
none
Moree, Gregg
0.00
2100.00
1689.63
410.37
0.00
0.00
none
Sanzone, John
0.00
2047.64
647.12
1400.52
1550.00
2170.00
71.4%
Simmons, Denise
7447.29
30206.10
20107.37
17546.02
15293.11
31447.93
48.6%
Toomey, Tim
18782.29
24901.50
25520.60
18163.19
8026.50
25401.50
31.6%
vanBeuzekom, Minka 
7380.40
22342.12
16629.80
13092.72
16345.00
23128.16
70.7%
Waite, Romaine
0.00
1221.02
825.57
395.45
0.00
0.00
none
Williamson, James
0.00
0.00
0.00
0.00
0.00
0.00
none
Total
101951.77
106025.38
70315.37
137661.78
148033.72
261865.26
56.5%
---
---
---
---
---
City Council Scoreboard: Jan 1, 2014 through June 22, 2015
Here's an update of the scoreboard of activity of the individual city councillors for the current term. Though there are other matters that occupy the time of these elected officials, the records of committee attendance and the number and type of City Council Orders and Resolutions introduced are two objective measures for which data is readily available. Here are the figures through June 22, 2015:
City Council Committee meetings
chaired and attended (2014-2015)


through reports of June 22, 2015

Councillor
Chaired
Attended
Carlone
30
68
Mazen
11
67
McGovern
12
61
Benzan
34
60
Cheung
3
52
Kelley
5
48
Simmons
15
38
Toomey
5
30
Maher
chairs all
CC and SC meetings
26

Council Orders and Resolutions:
2014-2015


through June 22, 2015

Councillor
P
I
R
M
D
C
A
F
Benzan
46
25
5
12
24
194
7
3
Carlone
39
11
6
7
0
9
0
1
Cheung
88
31
11
24
30
305
6
2
Kelley
16
21
4
7
0
7
0
0
Maher
22
4
20
9
179
198
16
0
Mazen
52
20
8
7
0
8
0
3
McGovern
62
23
7
16
6
187
4
1
Simmons
51
19
13
16
47
160
3
8
Toomey
19
16
4
13
129
87
1
0
Total
241
107
64
91
385
1088
35
12

There were 2023 Orders and Resolutions
filed so far during the 2014-2015 term.

The distribution of Orders and Resolutions by city councillors can provide insight into how they approach their job and how they spend their time and staff resources.

P - Policy orders

I - Requests for information from the City Manager and City departments

R - Rules and procedural items, such as the scheduling of hearings

M - Maintenance orders: fixing things, putting in stop signs, potholes, traffic, etc.

D - Death resolutions

C - Congratulations, get-well wishes, birthdays, naming of street corners, etc.

A - Announcements of upcoming events, holidays, proclamations, etc.

F - Foreign and national policy matters
Year-by-year and current totals can be found on the City Council page. More detailed information on each City Council committee can be found on the City Council Committees page (including links to each committee report).
---
We're taking some time off from Cambridge InsideOut. We will be back on the air starting Tuesday, October 13, 2015.
Recent Broadcasts of Cambridge InsideOut (2014) [complete list of shows]
Aug 19 - Cambridge InsideOut Episodes 79 and 80 with Terry Smith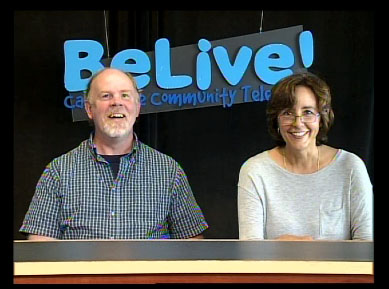 Aug 5 - Cambridge InsideOut Episodes 77 and 78 with Patty Nolan
July 29 - Cambridge InsideOut Episodes 75 and 76 with Brian Corr
July 22 - Cambridge InsideOut Episodes 73 and 74 with Marc McGovern
July 15 - Cambridge InsideOut Episodes 71 and 72: News and Events, July 2014
July 1 - Transportation Safety w/guest Rozann Kraus
June 24 - Cambridge InsideOut Episodes 67-68: More News Around Town
June 17 - Tales from the Democratic Convention and other news from around town
June 10 - Cambridge InsideOut Episodes 63 and 64 with Glenn Koocher
We had a great time doing these shows with the man who invented the original Cambridge InsideOut - Glenn Koocher.
June 3 - Cambridge InsideOut Episodes 61 and 62 – News and Commentary
Watch Cambridge InsideOut on CCTV every Tuesday at 5:30pm and 6:00pm. The co-hosts are Susana Segat and Robert Winters.
A new report is estimating that the greater Boston area will need another 435,000 new housing units by 2040 to lure new workers and accommodate an aging population. [Reports available here]
Note: When comparing the peak population of Cambridge back in the 1950s (over 120,000) to what it is today (perhaps 107,000) it's important to keep in mind that families were typically much larger then. It's also the case that what people find acceptable in terms of living space and amenities has changed dramatically over six decades. This translates into considerably more "units" of housing (and higher density) in Cambridge if the population should rise to levels close to what they were in days of yore.
---
K2C2 Final Reports Released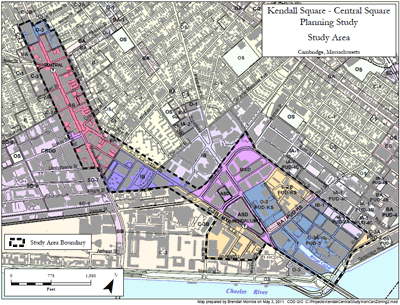 The final reports for Kendall Square and Central Square are now available for download. Zoning discussions based on the recommendations of the K2 and C2 Advisory Committees, which are encapsulated in these reports, will continue in 2014.
Community Development Department
Kendall Square Central Square Planning Study (K2C2)
Central Square Final Report 2013 Part 1, December 2013
Central Square Final Report 2013 Part 2, December 2013
Kendall Square Final Report 2013 Part 1, December 2013
Kendall Square Final Report 2013 Part 2, December 2013
This comprehensive planning effort guided by stakeholder advisory committees, City staff, and a team of multidisciplinary consultants led by Goody Clancy, developed a vision and master plan for Central Square, Kendall Square, and the area South of Main Street (including the Osborn Triangle) connecting the two squares. Both final reports are divided into two parts; in each case you will need to review both parts to read the entire report.
---
The Advent of PR in Cambridge
originally published in the Cambridge Civic Journal on Feb 12, 1998
---
April 2, 2015 - Another fun April Fool's Day
April 2, 2013 - Well, that was fun. Thanks to everyone for being such a sport on April Fool's Day.
Central Square Advisory Committee 2011/2012 Recommendations (Nov 28, 2012)
The Neverending Study of Central Square
Aug 11, 2012 - While preparing to write a series of essays on Central Square, I put together the following list of Central Square studies culled from a variety of sources. I have originals for most of these. If you know of any others, please let me know. - Robert Winters
Feb 1980 - CDD report entitled "Central Square - Commercial Area Revitalization District
June 1980 - CDD booklet entitled "Facade Improvements" with focus on Central Square
Apr 1983 - "Central Square Report" produced by City Council's Central Square Subcommittee (study began in 1980 or 1981)
1987 - A report produced in 1987 about a Subcommittee that allegedly built on the 1983 report (may be same as Central Square Action Plan)
Nov 1987 - Central Square Action Plan
1989 - Draft Central Square Development Guidelines
May 1993 - Results of the "Mayor's Forum on Central Square"
Oct 1993 - Report by the Committee to Promote and Enhance Central Square Now!
Aug 1994 - A Study of the Visual Images and Signage of Central Square (CDD)
May 1995 - Central Square Improvements Project, Master Plan Report
May 1995 - An Urban Design Plan for Central Square (executive summary)
May 2001 - Summary Notes from "A Conversation about Central Square"
Feb 2000 - The Gibbs Report, Central Square Commercial Market Study
Oct 2004 - Central Square, Cambridge - Rising Fortunes at a Regional Crossroads (Rekha Murthy)
Dec 2004 - Reviving a Traditional City - Central Square, Cambridge, gets a facelift (Rekha Murthy)
June 2005 - Street Media: Ambient Messages in an Urban Space - a photographic analysis of Central Square, Cambridge, Massachusetts (Rekha Murthy)
2009 - CDD Central Square Customer Intercept Survey Report
2011 - Central Square Market Profile
2011 - Red Ribbon Commission Study Report
2012 - Goody/Clancy report and recommendations
2013 - K2C2 Final Reports
---
THE TASTY DINER of HARVARD SQUARE - A film by Federico Muchnik (33½ minutes)
FYI - Current Rules and Goals: Cambridge City Council & Cambridge School Committee
---
---
June 7, 2009 - Once upon a time there was a civic organization in Cambridge known as the Cambridge Civic Association (CCA). It was formed in 1945 out of several organizations that had been existed through the 1930s and that had lobbied the state legislature to create the Plan E Charter option (1938) which featured a city manager form of government and proportional representation elections for city council and school committee. These reforms were central to model charter reform movements active in the United States from the early 1900s. The central theme of the CCA in its early days was "good government" in the sense of being anti-patronage and for professionally managed local government. This changed with the introduction of rent control at the end of the 1960s after which the CCA shifted leftward and became permanently lashed to the mast of the rent control vessel. Though the CCA still exists on paper (I believe), it rapidly declined after the statewide abolition of rent control (late 1994) and essentially disappeared a decade later (early 2005).
I bring up the ghost of the CCA today only to point out that when it was created it had some very admirable goals. Here's the original Mission Statement of the CCA:
Purposes: This association is formed for the following purposes:
1. To promote businesslike, honest, and efficient conduct of local government, open to public scrutiny.
2. To induce residents to take an active interest in the affairs of the City of Cambridge.
3. To encourage and support the candidacy of men and women seeking election to public office and to support intelligent, wholesome leadership in public affairs.
4. To assure that the best qualified persons are appointed to positions in the City government after consideration of all qualified candidates.
5. To promote among the citizens of Cambridge equitable distribution and benefit of public services and equal opportunity for economic security, education, and social advancement.
These are pretty good founding principles for a civic organization and I'm tempted to say that some should be incorporated into the recently adopted City Council's Goals for FY2010 (adopted Feb 2, 2009). In fact, of the 22 current goals, the only one that comes close is: "An increased level of recruitment and opportunities for membership on boards and commissions." The current Council goals emphasize things like "fostering community" via block parties and such, though one has to wonder if the City should be promoting these activities or just getting out of the way so that people can foster community on their own. The goals also seem to put some emphasis on developing "successful nightlife campaigns" while mentioning nothing about promoting ordinary "daytime" economic activity that supports the everyday needs of residents.
One founding principle of the CCA that fell into disuse over the years is listed above as #3: To encourage and support the candidacy of men and women seeking election to public office and to support intelligent, wholesome leadership in public affairs. Indeed, I can personally testify to the fact that in its dying years the only reason the CCA made endorsements at all was because the CCA-endorsed incumbents wanted the benefit of having an advertised CCA slate of candidates that would help secure their reelection. There was precious little effort to recruit new candidates or to support them. Today, the benefits of incumbency are greater than ever. The cost of political campaigns have become absurdly high and most of the incumbents now have (City paid) staff who are inevitably political appointees who directly or indirectly assist in the reelection efforts of their bosses. The deck is increasingly stacked against challengers. Furthermore, the salary and benefits for elected councillors are now so sweet that it is unlikely that any of them would ever want to move on to another job.
With this background in mind, I would like to encourage all Cambridge residents to help level the playing field by finding out about this year's challengers for seats on the Cambridge City Council and the Cambridge School Committee. This is not meant as a dig against any particular incumbent as much as an appeal to support the challengers in what is a difficult and laudable effort. Please see the Cambridge Candidate Pages for the current list of expected candidates. Then use your own judgment - don't expect me or anyone else to do it for you.
Speaking of this year's municipal election, there are some activists who are now expending great effort to attack the City Manager and most of the current City Council. That is not nor has it ever been the intention of the Cambridge Civic Journal or its editor. Candidates are now being seduced by financial promises from one angry fellow with a Brattle Street address and a basketful of grudges. Former CCA Executive Board members from its darkest and most manipulative days are oozing up from the civic swamp trying to at last make good on their failed campaigns of the early 1990s to oust city manager Bob Healy.
It's entertaining to watch people who have primarily earned disrespect in their civic efforts try to capitalize on the recent Monteiro jury decision as a means of realizing their decades-old vendettas. Conveniently forgotten in their recent letters to Cambridge's "oldest weekly newspaper" are the many achievements of City Manager Bob Healy, the strong financial position of the City, and the recent 8-1 vote of confidence bestowed upon Mr. Healy in granting him a three year contract extension. Also missing in this testimony is the fact that virtually all affirmative action in the hiring of employees and department heads has taken place on Mr. Healy's watch. These letters also fail to divulge how long these writers have been carrying their jealousy and anger toward Mr. Healy for actually orchestrating progress in Cambridge while the best they could ever do is snipe from the sidelines. - Robert Winters
---
This Old Land of Cambridge - The true story of the geological history of Cambridge - by George Ehrenfried
Sadly, George passed away (Jan 5, 2010) at the age of 96. He led many a geology-themed hike with the AMC Local Walks/Hikes.
Pen Portraits of Prominent People - by Henry J. Mahoney Editor, Cambridge Sentinel - 1923
This book was published c. 1923 and features very witty one-page "pen portraits" (with photo) of prominent Cantabrigians of the day. I'll be adding names alphabetically as time permits. There are 182 portraits in the book.
It comes to mind that there may be some value in expanding these profiles to other prominent Cantabrigians who arrived on the scene after 1923, including prominent Cantabrigians of today. With this in mind, I extend the invitation to any and all who may wish to contribute their own "pen portraits" of Cambridge people. Contributions do not necessarily have to be in the style of Mr. Mahoney. Inclusion is, as always, subject to the erratic discretion of the editor.
Special thanks to Karen Welch for sending me the book. - RW
---
Cambridge School Volunteers is looking for people who can give one to two hours per week to help students in the Cambridge Public Schools, grades K through 12. No experience necessary. Call 617-349-6794 or e-mail csv@cpsd.us for more details.
Oliver Wendell Holmes – Morning Exercises of December 28, 1880
As recorded in the book 250th Anniversary of the Settlement of Cambridge (1881)
---


Robert Winters, Editor
Cambridge Civic Journal
(about me - updated!!)




The Cambridge Civic Journal is an independent newsletter of civic affairs in the City of Cambridge, Massachusetts. It is published as a public service by Central Square Publications. All items are written by Robert Winters unless otherwise noted. [Of course, I do sometimes forget.]

Thoughts for these times:
Men never do evil so completely and cheerfully as when they do it from religious conviction. -- Blaise Pascal

''This is our fucking city, and nobody is gonna dictate our freedom. Stay strong.'' -- David Ortiz
Subscribe to the Cambridge Civic Journal.
Specify in your message whether you wish to receive each new e-mail version or if you wish to be notified when the online versions are available at this web site. Under no circumstances will the subscription list be made available to any third party.
"The Number One thing I would emphasize is that journalists and bloggers would do well to see themselves as partners in the provision of information and that each can benefit greatly from the other. I've never seen this as a competition. It is especially true these days that local papers and young journalists are not very well-versed in the communities they serve. Much of the institutional memory has either died out or been bought out." -- Robert Winters, mathematician and creator of the Cambridge Civic Journal, an online publication about Cambridge, MA (rwinters.com)
Jorkin: "Come, come, Mr. Fezziwig, we're good friends besides good men of business. We're men of vision and progress. Why don't you sell out while the going's good? You'll never get a better offer. It's the age of the machine, and the factory, and the vested interests. We small traders are ancient history, Mr. Fezziwig."
Fezziwig: "It's not just for money alone that one spends a lifetime building up a business, Mr. Jorkin…. It's to preserve a way of life that one knew and loved. No, I can't see my way to selling out to the new vested interests, Mr. Jorkin. I'll have to be loyal to the old ways and die out with them if needs must."
Scrooge: "I think I know what Mr. Fezziwig means, sir."
Jorkin: "Oh, you hate progress and money, too, do you?"
Scrooge: "I don't hate them, sir, but perhaps the machines aren't such a good thing for mankind, after all."
Memorable scene in "A Christmas Carol"